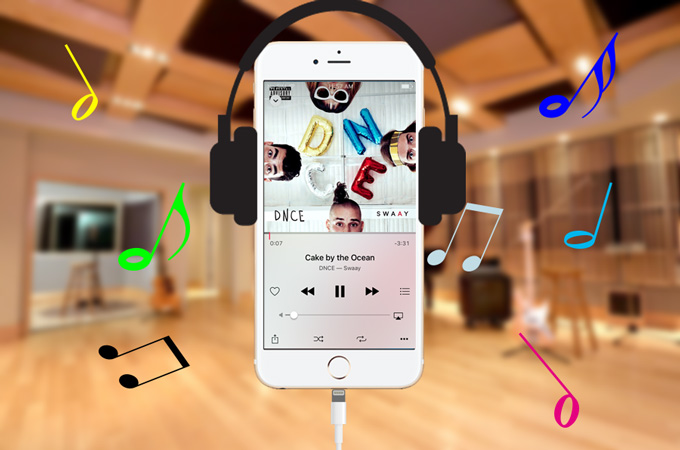 iPhone 7 has been released for several months, and many people have already had one on their hands. However, as we all know, this newly released product removes the headphone jack. Although Apple Inc. announced that users could utilize the EarPods which have a lightning connector or headphone jack adapter to continue listening to music with their previous 3.5 mm earphones. It is inconvenient when people want to listen to music while charging iPhone 7. Of course, you can play the music through speakers, but sometimes it may not be allowed to do that. Don't worry! You can still enjoy the music and charge the phone at the same time. The following text contains several tools, let's check them out!
Great Tools to Charge iPhone 7 While Listening to Music
1. ApowerMirror
ApowerMirror can stream iPhone to PC. It operates with the help of AirPlay. And it doesn't need to jailbreak iPhone. With it, you can display the phone on your computer screen and enjoy the phone music through the headset of PC. It could connect your iPhone 7 to the computer wirelessly, so once the connection is completed, you can open the music player and charge the phone on one side of the room, and listen to music in front of PC on the other side of the room. Follow the instructions below to listen to music while charging iPhone 7.
Click the button and download the software.
Open the software on PC. And on iPhone, swipe up from the bottom of the phone to open Control Center. Tap "AirPlay Mirroring" and choose your device to start streaming.

On the program, click "Options" button and then go to "Capturing settings" to set "Audio input". Choose "System sound" or "System sound and microphone".
After this, you can open "Music" on iPhone and put on your headphone to listen to music.
Tips:
Make sure your iPhone and PC are on the same WiFi.
2. AirMore
AirMore is a free mobile app which can manage your phone files on the computer wirelessly. It enables users to import, export and delete files, including pictures, videos, music, etc. The application works on the web, which you can browse via Chrome, Firefox and Safari on the computer. It supports Android and iOS systems, even the latest version. Moreover, it enables users to play the music on its web. Now let's see how to listen to music while charging iPhone 7 with it.
Go to "web.airmore.com" on PC, you will see a QR code on the screen. Tap "Scan to connect" on your iPhone and scan the code.
Once connected, click "Music" on the web and you can play the music. And it is possible to choose the play mode.
If you don't want to stay on the web, you can transfer the music to the computer and use the built-in music player of PC.
Note:
Due to the system restriction, AirMore cannot transfer or play the music downloaded from iTunes.
3. iPhone Lightning Dock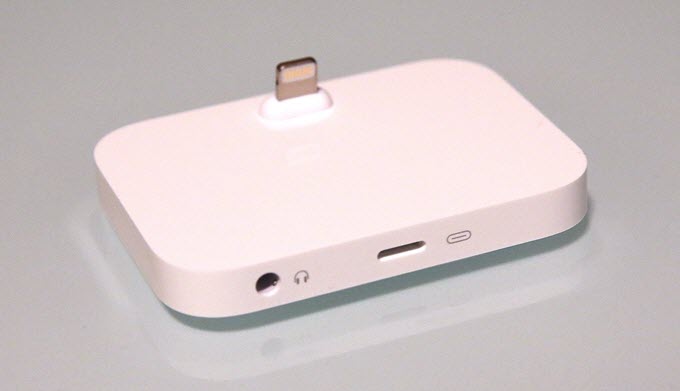 Unlike the former methods, this is not software, but a device that could allow you to charge iPhone 7 while listening to music. It is an Apple product, which is available on the market now. And it could charge not only iPhone 7 & 7 Plus, but also previous iPhones.
It has a base, and at the back of the base, there is a headphone jack. To use it, just put the phone on the dock and power it up to charge the phone. Insert the headset to the slot, and you can listen to the music.
However, this accessory is not portable, so you have to stay beside your phone if you want to listen to music while charging iPhone 7.
4. AirPods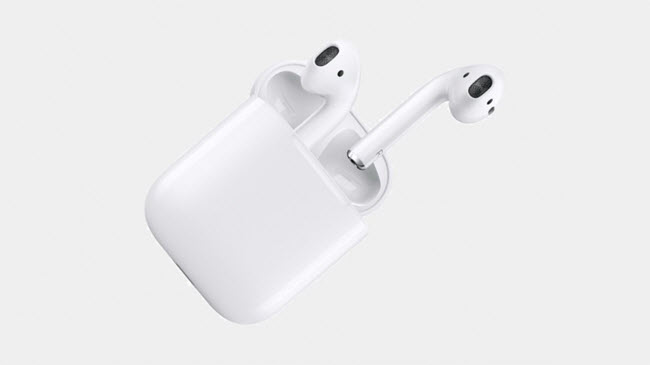 Another news we've learned from last year's Apple Event is that the company released AirPods. They are Bluetooth earphones which can connect automatically once you put them in your ears and disconnect when you take them out of the ears. Also, you can use it to talk with Siri. And AirPods could provide you with an extraordinary audio experience. However, it needs charging. So you need to ensure that your earphones have enough power when you charge the mobile.
All these solutions perform excellently in listening to music while charging iPhone 7, but they also have some shortcomings. ApowerMirror and AirMore play the music with the help of PC. And the latter could not detect iTunes music. But they have many other features which may be helpful in your work and life. iPhone Lightning Dock and AirPods work independently, but cost a little bit more and have a few functions. So, you need to think thoroughly about your demands before making a choice.