11 Best Green Screen Photo Editors in Different Platforms
List of Mobile Apps
PicWish (Android & iOS)
A simple yet professional photo background editor that you may have on both Android and iOS is known as PicWish. This well-organized photo editor uses AI technology to delete any background from your image and replace it with a new one such as green, yellow, blue, etc. That is why this app can be the best green screen picture editor that you could ever have.
Pros:
Uses AI technology in removing the unwanted background.
Ready-to-use solid background color.
Save edited photo into its original quality.
Cons:
Purchase the app to fully access it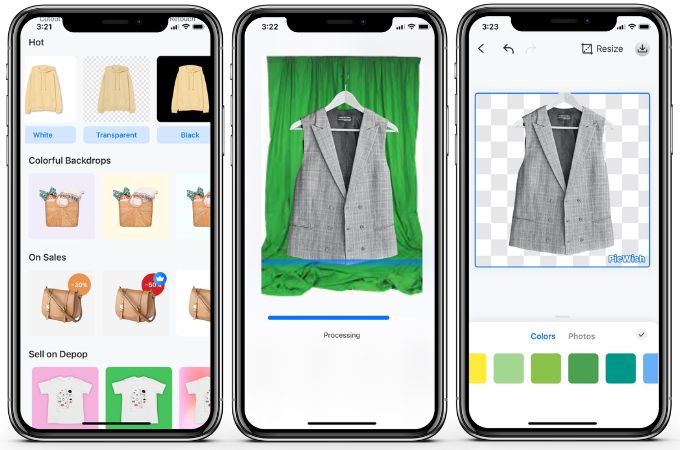 Apowersoft BG Eraser (Android & iOS)
Import a photo, get a precise cutout, then pick a color green color background. Easy, right?. That's when you used this seamless green image picture editor app called Apowersoft Background Eraser. As the name suggests, it can instantly eliminate the background and allow you to change it with a plain color for the background or whatever you like.
Pros:
Erase photo background in JUST ONE TAP.
Offers a manual selection tool for the precise cutout.
Tons of built-in solid color backgrounds.
Keeps the original quality once processed.
Cons: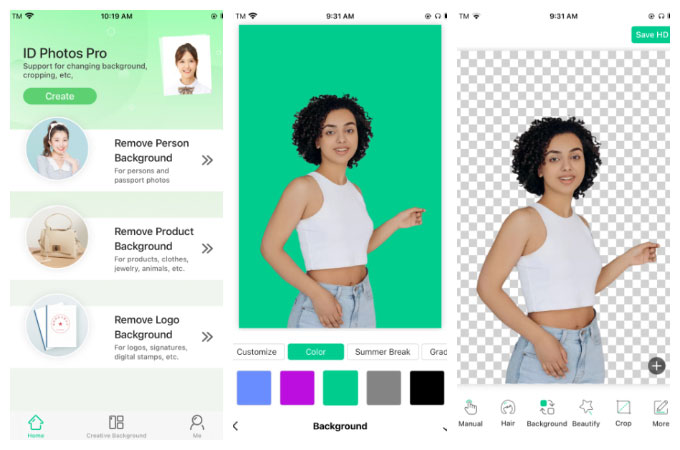 Tips:
Giveaway activity is waiting for you. Don't miss it!
Photo Room (iOS)
Any type of user searching for another peak green screen picture editor available in the App Store must consider Photo Room. Similarly, this app can automatically remove the background and change it with a plain color background. But this app requires you to purchase after the three days free trial.
Pros:
Capable of overlaying up to 10 different backgrounds.
Simple and easy-to-use photo editing app.
Can present a precise cutout.
Cons:
Lack of editing tools to enhance the entire edited photo.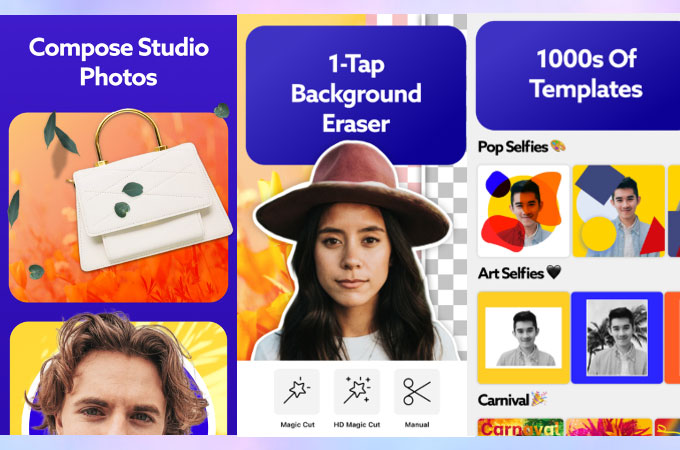 Background Eraser (Android)
If you are an Android user, you might want to try using this green screen photo editor named Background Eraser. With its background removal tools, including Eraser, Auto, and Lasso tools the process would be much easier and faster.
Pros:
Handy app.
Tons of editing tools are provided.
Good for removing and changing the background.
Cons:
Some of the editing features should be updated.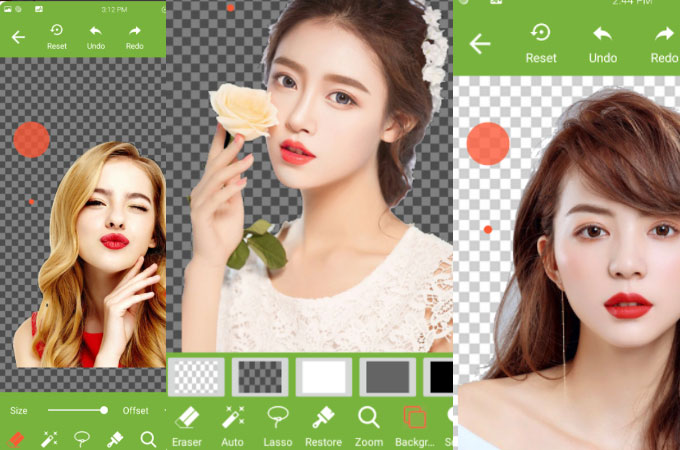 4 Top Desktop Solutions
PicWish
PicWish is one of the best green screen photo editors that you may install on your desktop. This photo background remover software can edit your subject with green background and change it into a new one. You may also do this task in a bulk process where you can upload up to 100 images at once.
Download
Pros:
Simple interface
Offers automatic background removal process
Loads of pre-set solid background color
Seamless photo background editor
Cons: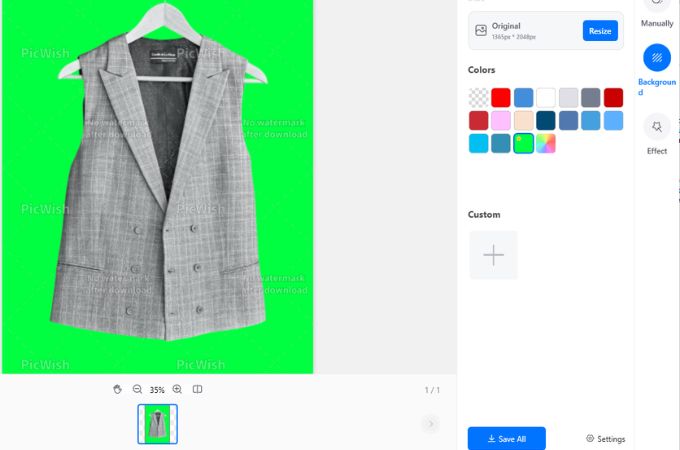 Apowersoft Background Eraser
You are lucky if you have this software called Apowersoft Background Eraser. This is one of the exemplary tools that you can have for a green screen picture editor. It could help you have an accurate cutout and allow you to add a solid background like green, white, black, and alike.
Pros:
Intuitive and user-friendly interface.
You can manually remove and add backgrounds.
Has the best desktop-designed features.
Cons: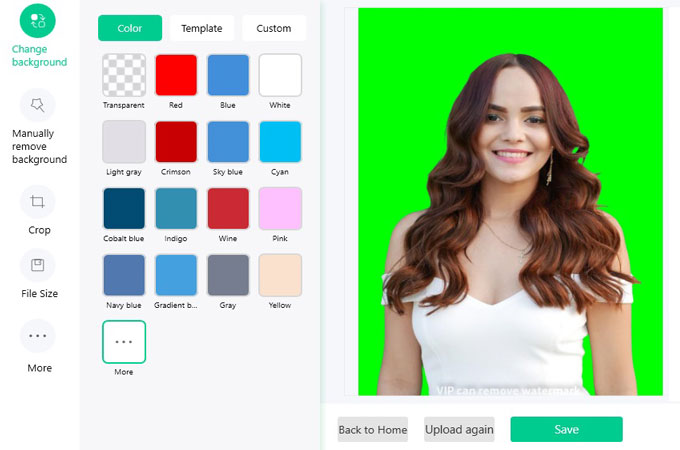 PhotoScissors
A go-to software that is capable of removing and adding background from photos without hassle is PhotoScissors. This is also included from the top desktop green screen image editor that is worth trying. It has an automatic background removal feature and built-in solid background colors. Aside from letting you have green screen background, this software offers a color palette that lets you customize color.
Pros:
Perfectly designed for changing and removing purpose in any photos.
Can remove background in just a few seconds.
Cons:
Some users need to familiarize themselves with the removal features.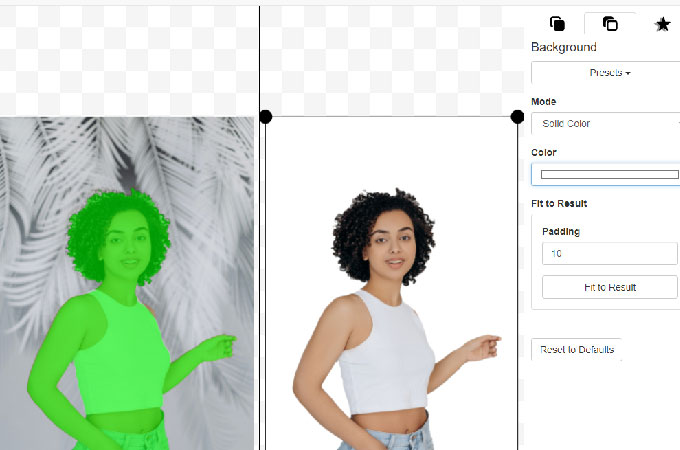 GIMP
GIMP is one of the professional green screen picture editors that you can use. Just like the two desktop solutions first mentioned, this app comes with color background editing features and at the same time consists of a bunch of editing tools that can turn your photo into more professional.
Pros:
It covers useful photo editing features.
Self-explanatory background editing features.
Cons:
Beginners will end up watching tutorials to learn how to use them.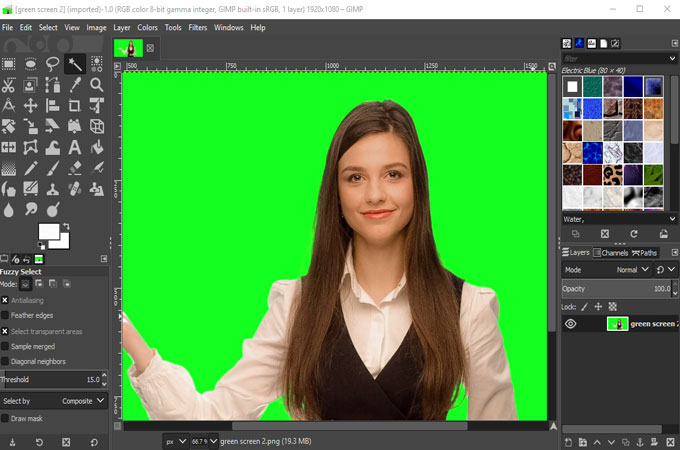 Efficient Online Sites
Online Background Eraser
Not a fan of using any apps or software, then visit Online Background Eraser. In just simple steps, you can have a green screen background as well as eliminating any complicated or dull backgrounds. Thus, this is among the professional online green screen photo editors that you can rely on.
Pros:
This online site offers more than a one-color background.
Simple and easy-to-understand interface.
Auto and manual background removal functions are provided.
Cons:
Not all its features are free.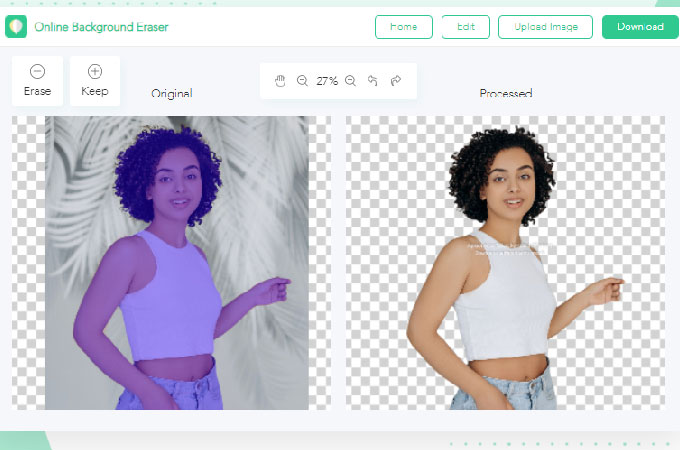 Removebg
The process is faster and simple using Removebg. Visit its official page, click upload image, you'll a transparent background in an instant, and time for you to change it with a green screen. If you want to remove the green screen in your image, then this online green screen photo editor is best of use.
Pros:
Designed specifically for removing and changing backgrounds.
Simple interface.
Cons:
To save high-quality edited photos, then purchase them.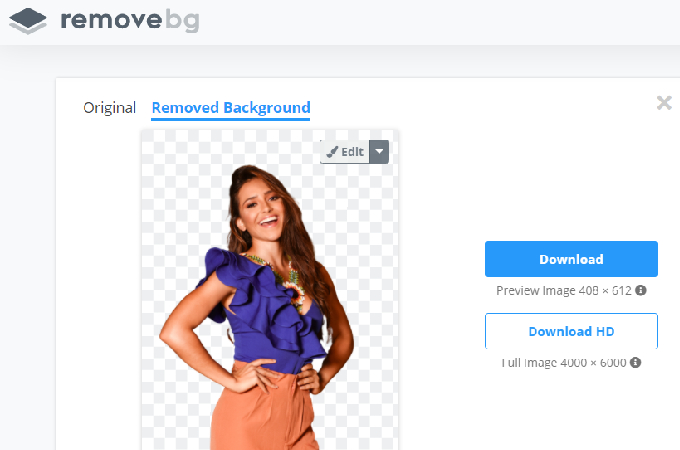 Photo Background Remover
It won't be complete without including this web-based solution known as Clipping Magic. You'll find it simple but its functions are worth using and effective. If you want to remove and replace a transparent background with a solid color backdrop, this online green screen photo editor is highly recommended.
Pros:
Good for erasing any background and applying a new plain color background.
Provides manual removal features.
Cons:
Save with HD quality with a subscription.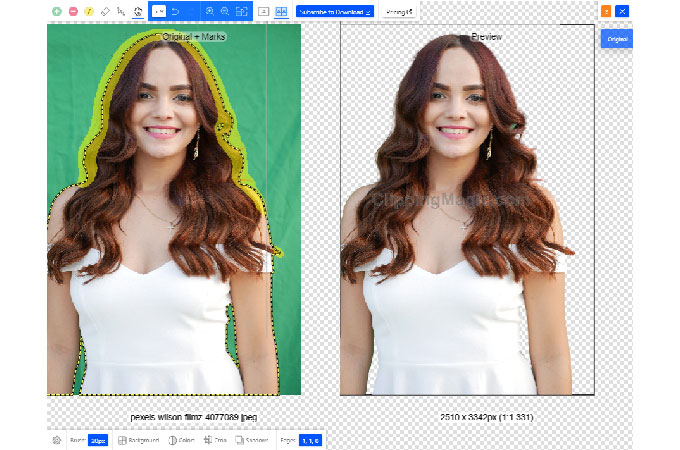 Conclusion
You will inevitably find many green screen photo editors in the market. However, some of them are hard to find, difficult to use, and expensive. Speaking of which, you must consider the aforementioned tools so you wouldn't have to have a hard time searching for a reliable green screen picture editor.