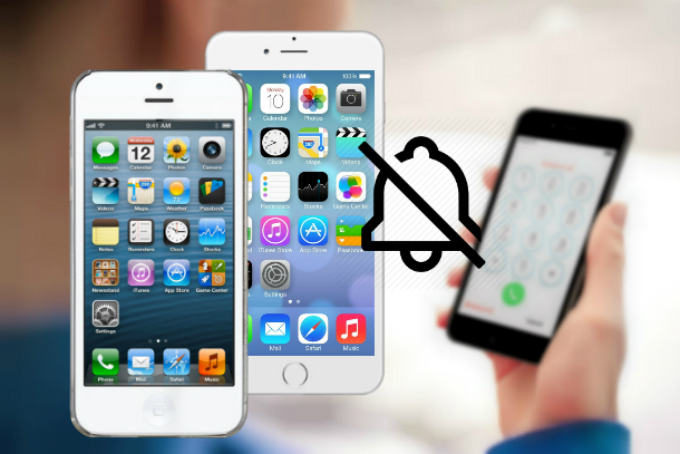 Imagine yourself waiting for an important call, which you fail to answer in the end because your phone doesn't start ringing when the call is received. This might be confusing especially when you remember that you didn't turn off the notification button for your incoming calls. Take note that this is not the only reason why you can experience this kind of issue. This situation can happen for many reasons, such as due to a broken speaker, a mode enabled, or a problem with the tone you set. Whatever the reason that cause your iPhone not ringing problem, it is a must to find a workaround. So, let's take a look at the listed methods below to understand why your phone acts this way. Read this guide to never miss your calls again in the future.
Possible Solutions to iPhone Not Ringing Issue
1. Check your Ring/Silent Switch Button
We often play around our iPhone when we are not doing anything. So, it can happen that you might have accidentally moved the ringer button in the way that made your phone enter silent mode. Hence, the first thing to check out when you come across this incident is the position of your switch button on the side of your device. If you don't know how to check if your phone has been muted or not, follow these simple steps.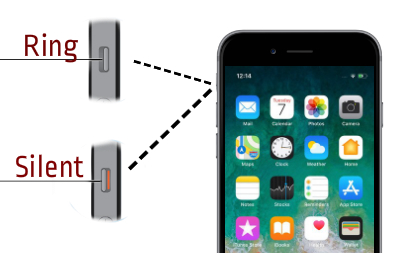 Locate your ringer button. This is normally placed on the left side of your phone, just above the volume buttons.
When you see an orange line, that means that your phone is silent. This is mainly the reason why your iPhone does not ring.
Turn your ringer on by pulling the switch towards the direction of your screen. Once you've changed the mode, a notification will pop up on your screen.
And while we are on this, better check if your ringer volume is set on high level or maximum. For your information, you can adjust this separately. So, even if you increase the loudness, your ringer will be left unnoticed. To regulate your volume, go to your phone "Settings" and hit "Sounds & Haptics". From here, drag the slide all the way to the right side.
2. Disable Do Not Disturb Mode
Another thing that you should consider is the Disturb Mode. Obviously, your phone will stop sending notifications and alerts as usual if you enable this mode, therefore in case you're expecting a call or message from someone, this function might get you into trouble. Disabling this feature may somehow solve your iPhone ringer problem.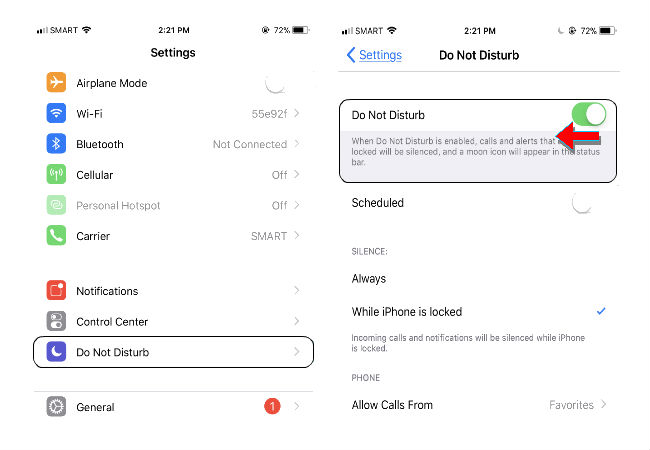 To begin with disabling this mode, navigate to your "Settings" and click on "Do Not Disturb".
Next, check whether you turn the "Manual" or "Scheduled sliders" on.
In case the "Manual" is enabled, simply toggle it off. A gray button indicates that the function is already closed.
If you enable the "Scheduled sliders", view the times Do Not Disturb is working on your phone. If the call you're expecting or missed is during those times, change it so that your iPhone will ring.
Note: You can also use Do Not Disturb and at the same time receive calls from certain people. Just press on Allow Calls From and select contact/s from your phonebook.
3. Change your ringtone
For some people, the chosen ringtone itself can also be the issue for not hearing when the phone rings. This most commonly happens to users who utilize customized ringtones for iPhone and set it as their call alert. In case your chosen file becomes corrupted or removed, your phone will not ring. To save yourself from this disaster, here are the things you can do.
1. Reset your default ringtone.
Access your phone "Settings" then go to "Sounds" or "Sounds & Haptics".
Select "Ringtone" and choose from the available tones. Tap on it to set it as your default one.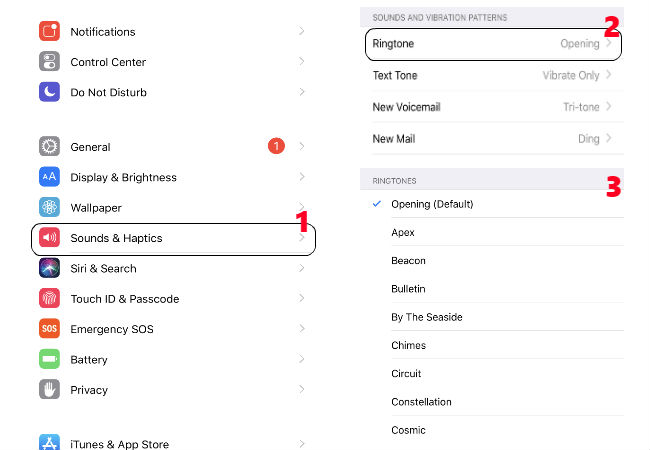 2. You also have to check whether or not you assigned a certain ringtone to the person whose call you missed.
Open your phonebook and click "Contacts".
At this point, find the name or number of the person who called you and click on "Edit".
Check the tone. If you suspect that it has been deleted from your phone, choose a new one.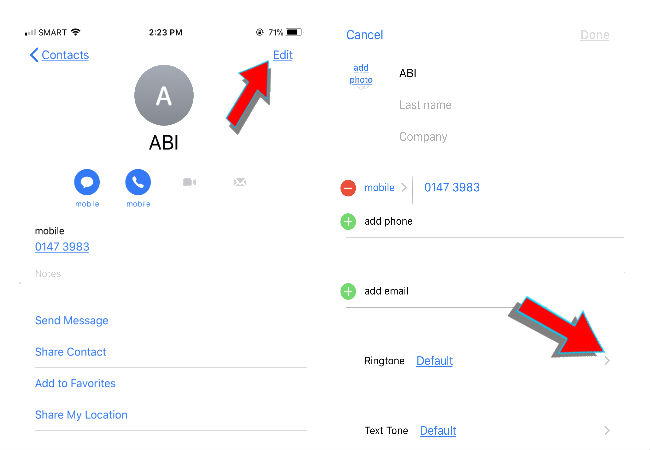 4. Restart your device
Some users who suffer from this circumstance note that restarting their device solve their dilemma. It's simple yet effective. Just press and hold your power and home button simultaneously until the Apple logo appears and the system restart takes place.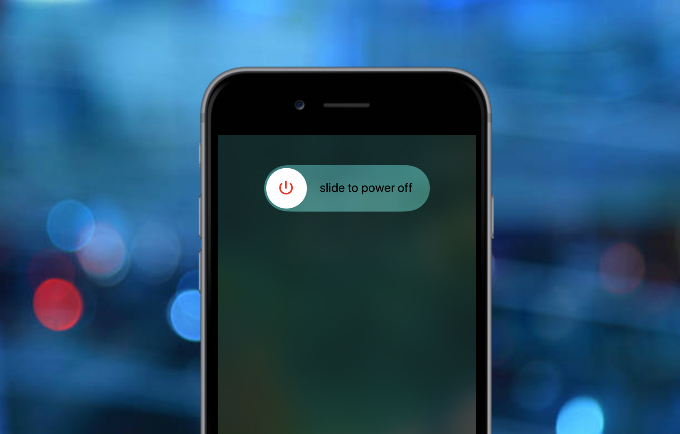 5. Update your iOS
You can also update your iOS to the later version if the above solutions did not fix your iPhone ringer not working issue. Sometimes, bugs that are existing on your operating system create the problem. Therefore, the only thing left for you is wait for an update from Apple. If you're running an outdated iPhone, move to the next section to see how you can upgrade your device.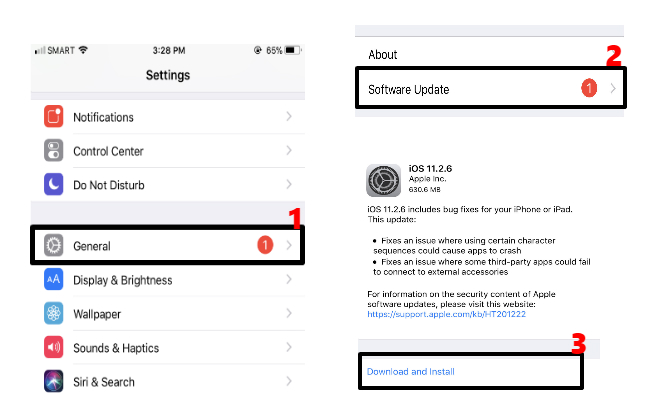 Go to "Settings & General".
Tap on "Software Update".
Upon detecting a newer OS, click "Download and Install" to finish the process. Wait until your phone updates.
6. Inspect your speaker
The problem might also be on the hardware, particularly the speakers of your iPhone and it is not a firmware issue. So, make sure that this accessory is working properly. Play a song or any audio on your device. When the sound coming out is not clear or loud enough, you can check for dirt on your speaker holes. You can clean them with a duster or a pointy object. Just avoid liquids. Moreover, disconnect your device to a Bluetooth or external speaker.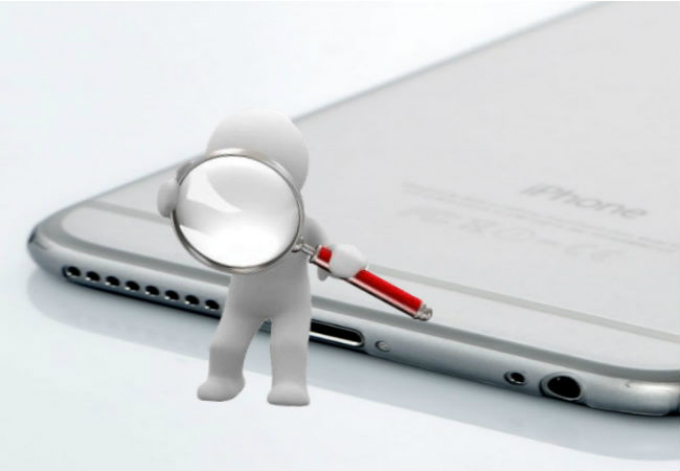 7. Go to a repair shop or contact Apple
If your iPhone doesn't ring still after going through the all the mentioned solutions, then you have to go to a phone shop near you or directly contact Apple for some repairs.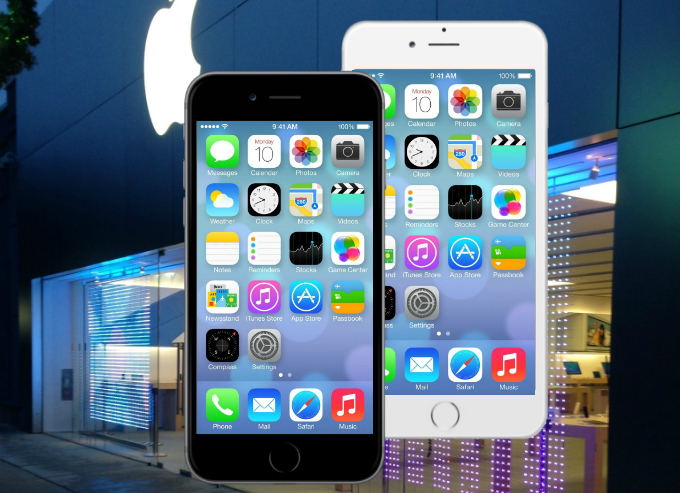 Conclusion
All in all, you can try a large range of different approaches to make your phone ring again. However, if you resort to the last way, you have to backup your data before sending your iPhone to the store. On this matter, you can rely on ApowerManager. This tool is a professional phone manager that helps you organize your Android/iOS device. It has cool and impressive features which includes a backup tool. It supports files like photos, videos, contacts, and messages. Actually, you can easily click on the backup button within the app and in a minute, transfer your data successfully.