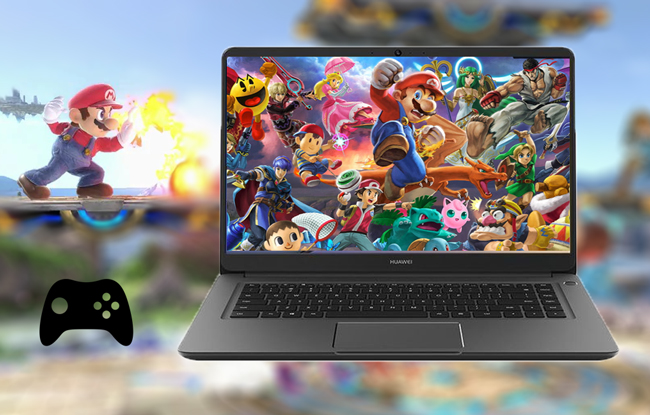 The Ultimate version of Super Smash Bros is the same Smash experience as the original version. It is a game of eight people fighting on different battlefields, with the goal of causing more damage to knock down the opponent. A good thing that makes it different is its current platform. Like almost every game available, Super Smash Bros Ultimate is available on both a portable and home console experience. However, this game has been limited to Nintendo consoles only. But don't worry, here are ten alternatives games like Super Smash Bros. Ultimate that you can play on PC.
Rivals of Aether
Rivals of Aether is an aggressive game where opposing empires control the power of the four elements: Fire, Water, Air, and Earth. You can play with up to four troupes locally or up to two players online. It is like a combination between Super Smash Bros. Melee and Super Smash Bros for Wii U. There are currently 14 characters in this game: six starters, two unlockable, and six downloadable with their own qualities, strengths, weaknesses, and each has its own unique set of abilities. Each character is just as strong as the other characters in the current game system, so match-ups are determined by the player's skill rather than the choice of the character.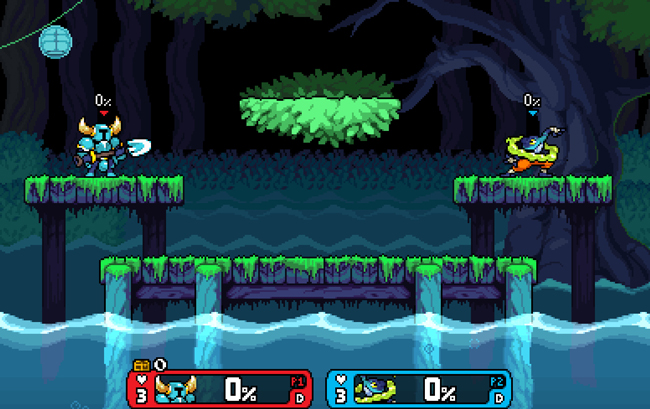 TowerFall Ascension
Towerfall Ascension is an archery combat party game for up to four players consisting of hysterical and intense opposing matches. The main procedure of the gameplay is simple, but the battles are fast and aggressive. All players fight each other with a limited number of arrows within the arena. Moreover, players can also get other players' arrows. There are four modes in this game. Namely: single-player mode, trials mode, quest mode, and score attack mode. In the single-player mode, the player should finish hitting targets before the time runs out. Next is the trials mode; this requires players to use power-ups to smash all the targets within a few seconds. In quest mode, two players need to survive against waves of enemies in increasing level of difficulties. Lastly, the score attack mode is the highest logged point value where players are able to enter their name or initial into the machine and be part of the list of several high scores, called the high score table.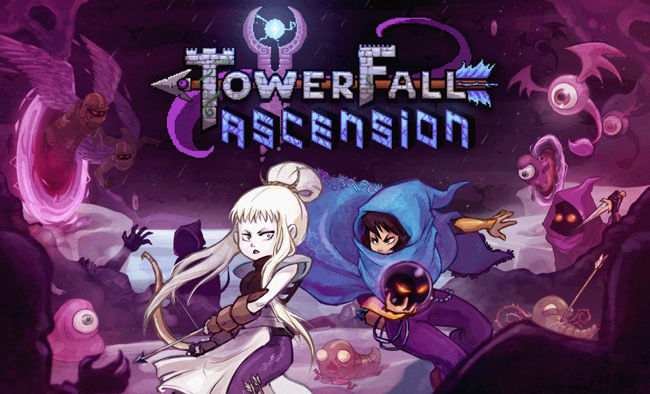 Super Smash Land
Super Smash Land is a game similar to Super Smash Bros. Ultimate where you can play against up to four players. You can choose one of the six characters, including Mario, Mega Man, Kirby, Link, Pikachu, and Vaporeon. The objective of this game is attacking other characters and knocking them off the stage to win. Unlike other traditional fighting games, Super Smash Land has players to knock each other's percentage instead of knocking each other's health bar. In order to play the game, players use the arrow keys, Z, X, and the enter key on the keyboard. Two modes are available in this game including "endless" and "versus" game mode where players can combat each other or fight gangs of AI enemies endlessly.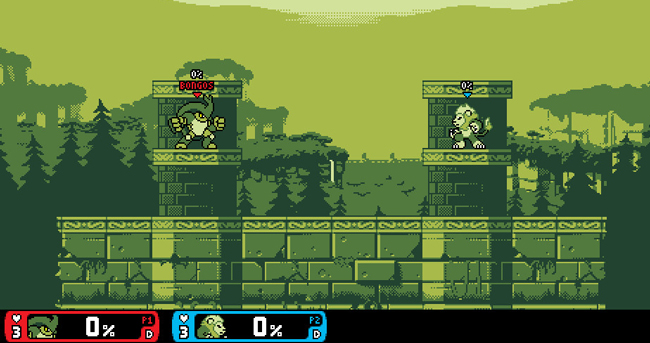 Brawlhalla
Brawlhalla is a game that allows you to play locally with friends or try to get high scores in single player matches. This is a chaotic online and offline game where players need to make placements to platinum and beyond on the ranked ladder. With eight free characters rotating every week, this game also offers the online game to earn gold and unlock more Legends (characters). This game is easy to download and it will be exciting to play, especially for a casual gaming experience with a group of friends. However, for hardcore Brawl fans looking for a highly technical arena fighter, it may not offer everything you are looking for.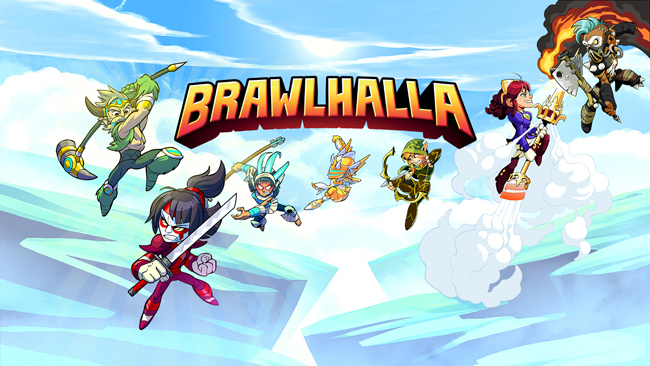 Nidhogg 2
Nidhogg is a simple game, yet it offers so much action in a one-on-one match that it is easy to see the similarities with Smash. Its simplicity is what makes it different from the other games on PC. Its minimalist style and two-button controls makes the gameplay experience smooth and easy. The objective of this game is to kill an opponent by stabbing and running to the left side of the screen. Its concept, at the early game, is to stab your enemy and race past their dead body into the next screen. Moreover, its arsenal is expanded and designed to add depth. The game is fast –faced nature and you won't know which weapon you will spawn with. Luckily, you can adjust the arrangement of the weapons you will spawn with in the Tournament Mode. However, you cannot use those customization options in Quick Play, Arcade, and online multiplayer modes.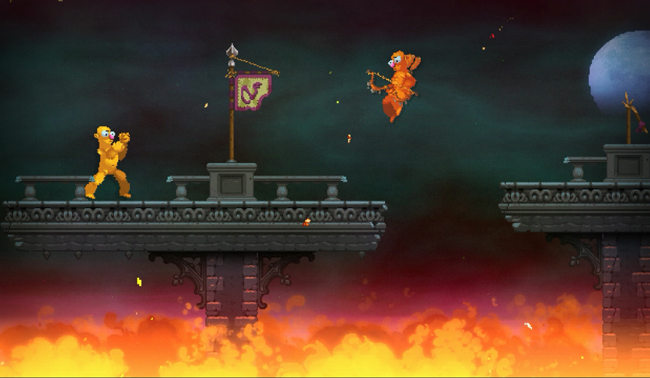 Brawlout
Brawlout is probably the most forceful original arena combat on this list among all Super Smash Bros. Ultimate similar games. It goes all-out with the fast aerobatics that platform-fighters are famous for. By concentrating on a destructive method, new players will be able to easily hit a striking combo while not feeling overwhelmed by friends who have had a bit more practice. Each character in this game has their own unique playstyle, catering to specific character archetypes seen in other fighters. Whether you are a die-hard grappler or a rush down fiend, there is a fighter for you in Brawlout. Currently, there are six characters that are allowed for varied play style to choose from. Find the right fighter and variant for you and tear it up on the battlefield.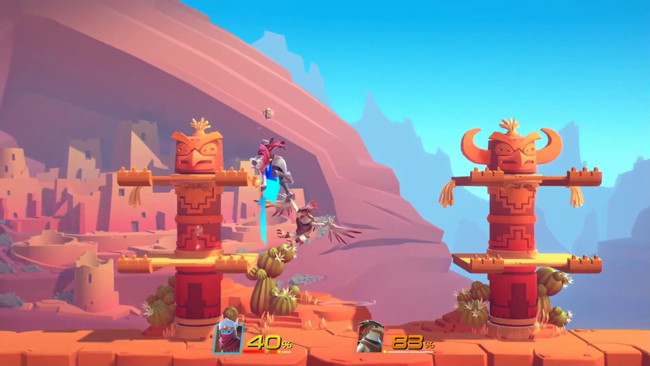 Slap City
Slap City is a funny and imaginative Smash clone made by Ludosity Games. The game may not take itself super seriously with its characters and presentation, but the gameplay is sharp and responsive. Feeling like a combination of Super Smash Bros. Melee and Smash 4, the game feels fast-paced without being too overwhelming. It is a platform fighter with seven playable characters and nineteen arenas. With its notable characters and animated graphics, this game looks very promising in terms of visual presentation. Moreover, it is fun and addictive, and fighting is not violent at all. Play in local or online multiplayer modes and slap your way through it.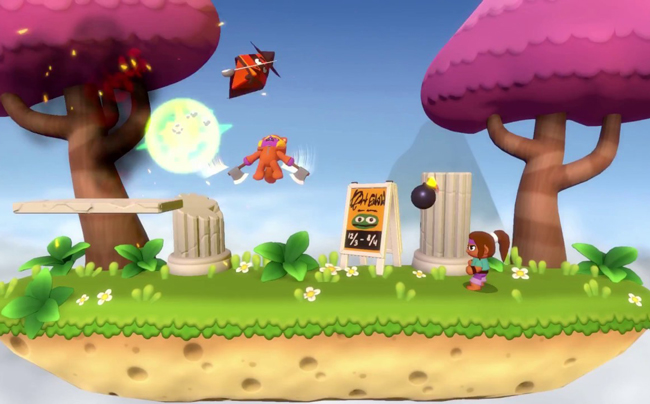 Icons: Combat Arena
Icons: Combat Arena is another typical combat arena fighter game like Super Smash Bros. Ultimate made for melee fans out there to play on PC. The characters are advanced in style with innovative and intricate designs, with a similar feel to Overwatch. Most of the characters included were created based on a top-tier character from Melee. Those who enjoy competitive Brawl will find a character that is similar to their main character but is different enough to feel new and exciting. The gameplay and physics are basically 1 vs 1 with the opponent and have no changes from the main gameplay. It is free to play; however, players need to spend real life money to unlock more characters and to buy skins as the game's currency.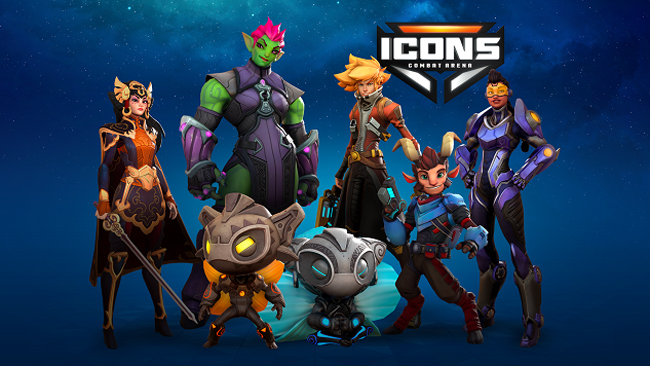 Gang Beasts
Gang Beast is a multiplayer party game that pits a group of wobbly characters fighting against each other on a variety of battlefields. Thus, the player controls only the arms of the character to slap and punch their opponents using the left and right bumpers. It is the physical attributes of the characters that make it so wacky and wild. The lower half of your character's body seems completely unconnected to its upper half, which is why you get halves of bodies running and fighting against each other. It is hard not to laugh throughout the entire game.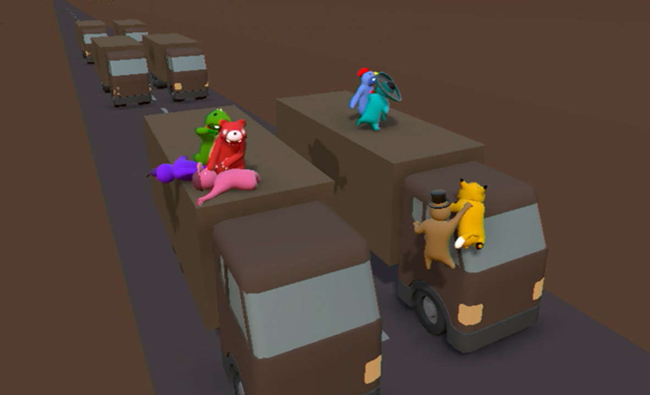 Dynasty Feud
Another game similar to Super Smash Bros. Ultimate is the Dynasty Feud. It offers 40 unique characters, although that does not seem like much compared to Ultimate's list of 70+. The full setup here is that you do not just pick a fighter but an entire dynasty and fight between different periods of history. Each dynasty contains five members, and you can have up to four players fighting it out on screen at once. One of the many thrills and joys of this game is just how easy it is to load up and jump into the action. If you are playing solo, then you are limited to options and there is no story mode yet on the market. The training mode is not too much exciting because the local network players were just standing still and doing nothing when you can shoot them for practice.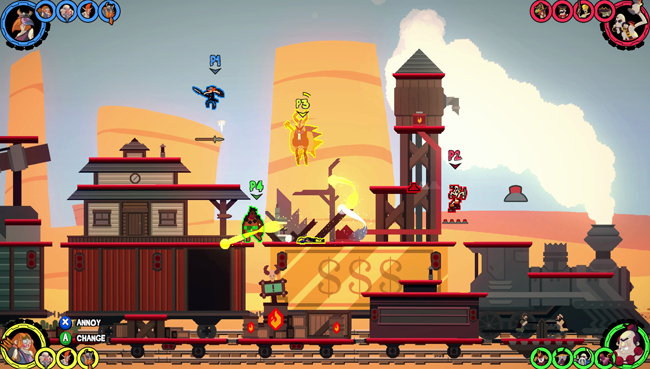 Conclusion
Playing computer games is just an easy way to bring people together and get them interested. That is why we are providing you 10 of the games like Super Smash Bros. Ultimate for PC. Moreover, these games are definitely worth picking up as one of those party games you must have for PC. Get yourself involved and play on!