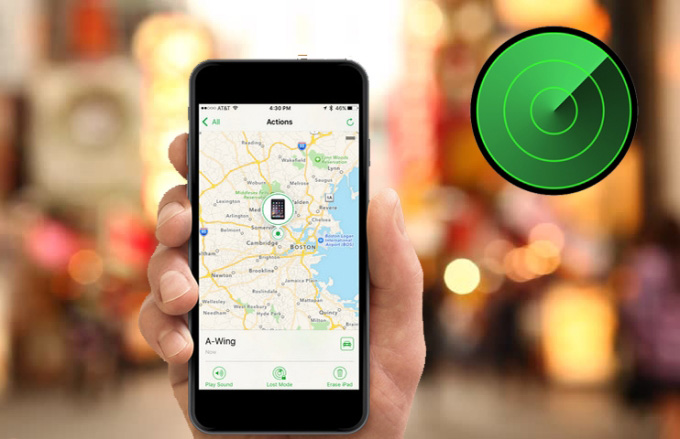 We live in the age of smartphones, which have become digital extensions of our personalities. They hold our online identity, our personal videos and photos, even our digital wallets and banking information. This means that if you are unfortunate enough to lose your device or have it stolen, you will find yourself in a lot of trouble.
Fortunately, the technological masterminds have worked hard to find solutions to such a problem, so these days it's easy to locate lost iPhone. We did all the research for you and compiled this extensive tutorial. You will not only learn how to track stolen iPhone, but also know how to backup all of your important data and remotely delete all the personal information from the iPhone.
Tips on How to Find Stolen iPhone
Tip 1: Find Everywhere Possible
Most of the time we get so caught up in our daily routines that we easily misplace our phones. So if you can't find yours, don't panic. Ask someone to give you a call and make sure to backtrack your steps and think about where you could have left it. Hopefully, you will find it under a pillow, in your desk drawer or on a chair somewhere.
Tip 2: Find My iPhone App
Apple offers extensive support for situations like this. So if you get an iPhone, this is one of the first steps you'd better make in order to keep your data and device safe: go to "Settings" -> "iCloud" -> "Find My iPhone" and turn it on. After that, even if your iPhone is stolen, you can locate it easily.
1. Use iCloud to track lost iPhone
On your computer, go to "icloud.com" and log in with the same Apple ID associated with your missing iPhone.
On the interface, click "Find iPhone".
Wait until the locating process finishes, then you will see the exact spot where your iPhone is.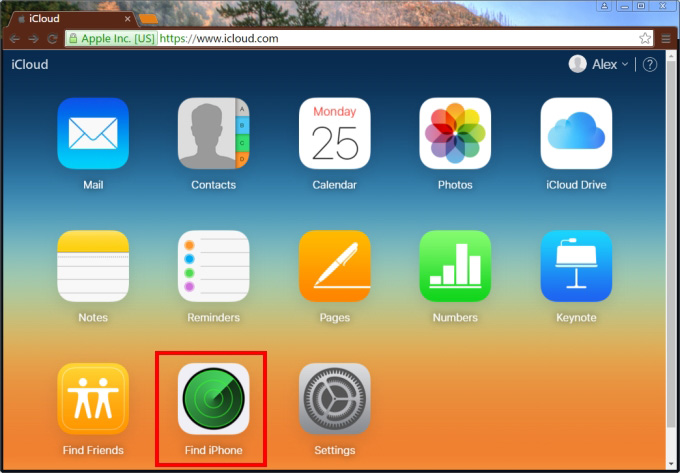 2. Use App to locate stolen iPhone
Download "Find My iPhone" app on an iPhone.
Open the application and enter the same Apple ID which is connected to the stolen iPhone.
If your Apple ID is linked to more than one devices, select the lost one and check the map to detect it.
If you are fortunate enough, you will find it in a familiar location, where you will be able to easily recover it. If that isn't the case, read further to see what are your other options.
Tip 3: GadgetTrak App
GadgetTrak is a powerful app that can generate location reports, send messages to your device and even take remote pictures of the thief using the phone's camera. The installation process is simple and all you have to do afterwards is to create an account and set a password so that no one else can change the settings for this app. In order to find stolen iPhone, follow these steps:
Go to http://trak.me and enable tracking.
Log in by selecting your device.
Press the "view" button and then "Tracking Reports".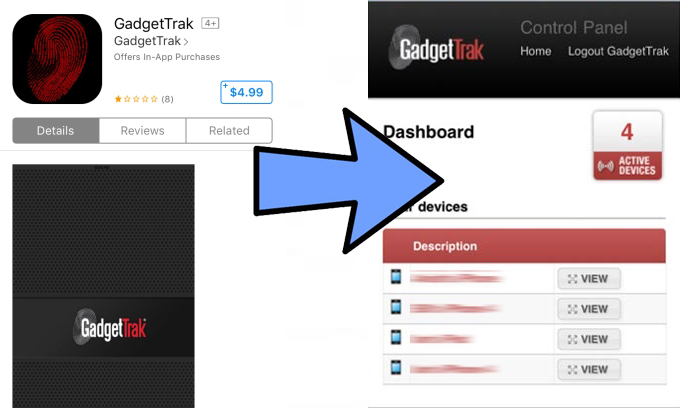 However, this app is not free. You need to pay $4.99 for it. Besides, one disadvantage is that it is only workable when this app has been opened in the lost iPhone.
Tip 4: Remote Lockdown
If tracking lost iPhone failed, or if you managed to locate it but it's in the wrong hands, you must act quickly. Log in to iCloud, access the Find My iPhone app and turn on Lost Mode. This will remotely lock your device and display a custom message as a background. Also, the thief won't be able to make any purchases using Apple Pay.
The last available option is to remotely erase your device from the iCloud. This is an extreme measure, but you will be able to keep all of your private information safe. After this step, you won't be able to locate your device anymore.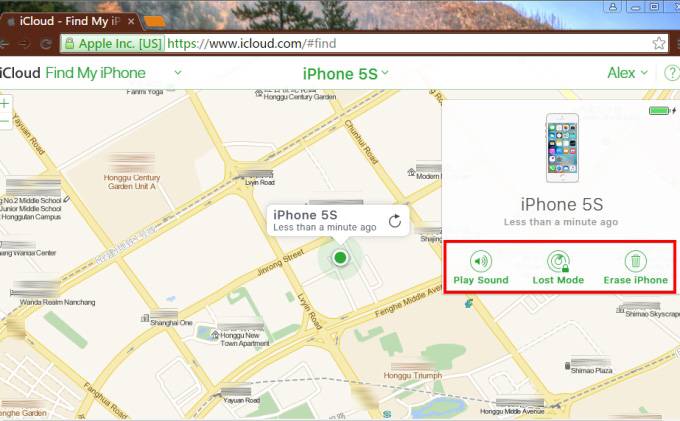 Conclusion
As you could see, tracking a lost iPhone is quite easy if you have the right tools. But as with all things in life, prevention is the best way to go. Apart from the steps we've already gone through, you should also periodically backup all the information from your iPhone. Apowersoft Phone Manager is easy to use. This best File Manager for iPhone not only can help you organize and transfer mobile files freely, but also backup the important data with one click. Therefore, it lets you keep your data intact, even if you have to remotely erase everything from your iPhone. So even if your phone is safe for now, make sure you take all the necessary measures to be able to locate it and save your data, in case anything happens.