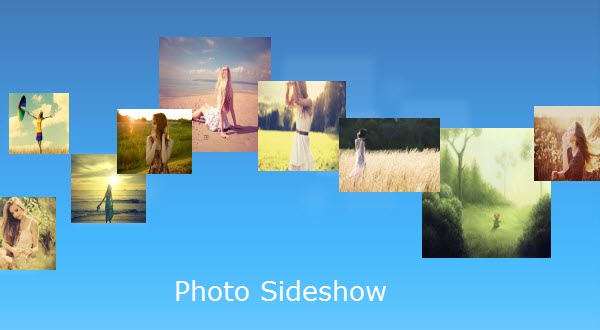 Nowadays, taking photos has never been this convenient with the wide variety of shoot cameras. If from before we still need to wait an unbearable amount of time just for the film to get developed, the digital photography of today makes taking and viewing photos so much easier, even smartphones are equipped with a decent camera that can shoot wonderful photos. Everything is instant and photos can be seen right after you click the camera.
Along with this expedient way of taking photos, most of us might want to transfer pictures to computer for safekeeping purposes. This is also the best way to view photos in full size on a much larger screen. However, it's much more tedious to use the default photo viewer installed on most computers. Additionally, if you have tons of pictures saved on PC, clicking the mouse or arrow buttons back and forth is somewhat tiresome. The solution? I guess the best bet would be able to make a photo slideshow so that you can view all your pictures in a whole new exciting way.
Easy hacks to create a photo slideshow
Step one: how to transfer photos to PC
Step two: how to make a photo album
Since most photos are captured using mobile phones, transferring them first on your computer is deemed to be essential before creating photo show. Most people know how to transfer photos from smartphone to PC, but this method you're about to discover is much easier and more convenient than using propriety software or cables.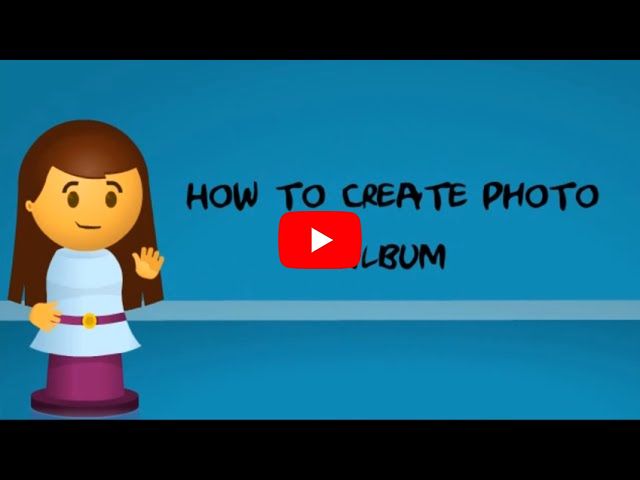 Export Photos from Mobile to PC using AirMore
Unlike other programs which require the use of cables to transfer data, AirMore is a modern application that uses the internet to wirelessly transfer pictures from your device to PC. It is available for free and comes fully compatible with Android and iOS smartphones. Follow the steps below to process the transferring steps:
On your browser, go to AirMore's website and click "Launch AirMore Web to connect". Make sure that your mobile phone and PC are both connected on the same Wi-Fi network.
Using your phone, scan the QR code shown on the webpage and connect your device.
Click "Pictures" icon on the main interface and select the photos you wish to export. Finally, hit the "Download" button to save the pictures on your computer.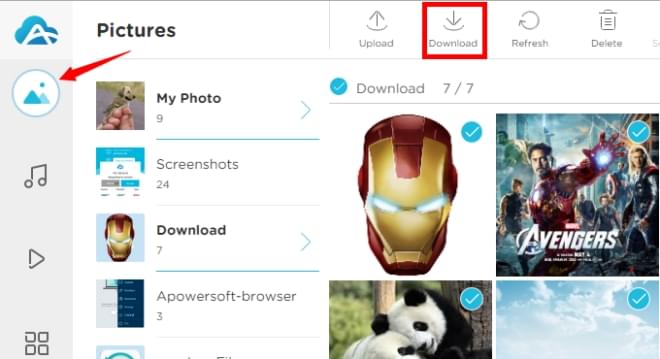 For those who would like to use a desktop program, you could alternatively try the Apowersoft Phone Manager. This software is perfect for those who don't have an internet connection at home but still wants an easier way to transfer files from phone to PC and vice versa.
How to Make a Photo Slideshow
Method one: Apowersoft Video Converter Studio
Now that you have successfully exported all your pictures from phone to PC, it's time to create your very own photo slideshow. One wonderful photo slideshow software worth to try is the Video Converter Studio. This program is primarily used to convert video and audio files into various formats but it has an extra feature which is capable of making great picture slideshows.
Install the software on your computer.Download
On the main interface, click the "Make MV" tab. Click the "Add pictures" button and select the images you wish to use on your slideshow. The pictures are then displayed in the photo line and you can rearrange the sequence by directly dragging the photos.
Add animations per picture if you wish by clicking the "Transition" tab or add an accompanying music by hitting the "Music" icon.
Click the "Size" tab and select your desired output resolution. You can equally edit the photo transition time and when everything is set, click the "Save MV" icon.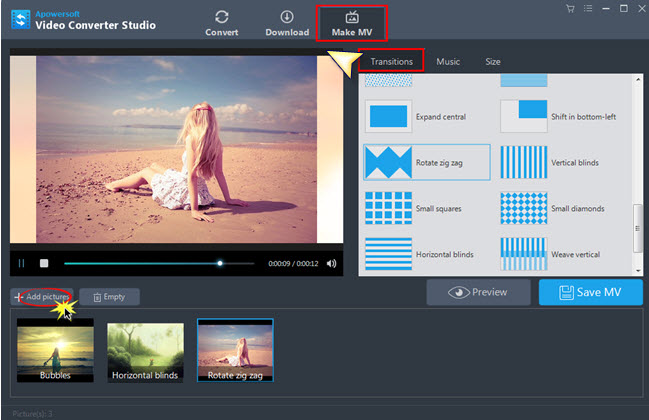 Method 2: Free Online Slideshow Maker
Another way to create photo slideshow is through Animoto which is an online video slideshow maker. It is equipped with tons of slideshow templates and customizable video styles. You can even add multiple tracks on your picture slideshow which is great if you're planning to make a lengthy project. Animoto supports adding of your very own logo on the slideshow, inserting of texts, sharing the finished project to others, and an option to download the slideshow directly on your computer.
However, do note that Animoto is not free. Although there is a free trial available, it is only limited to 30 seconds and not all styles as well as functionalities are present. To lift this, you need subscribe to Animoto at $16 monthly for personal use.
Conclusion
Indeed, there are many photo slideshow software available online but not all of them are simple to use. When choosing the right program, make sure to review all the included features.