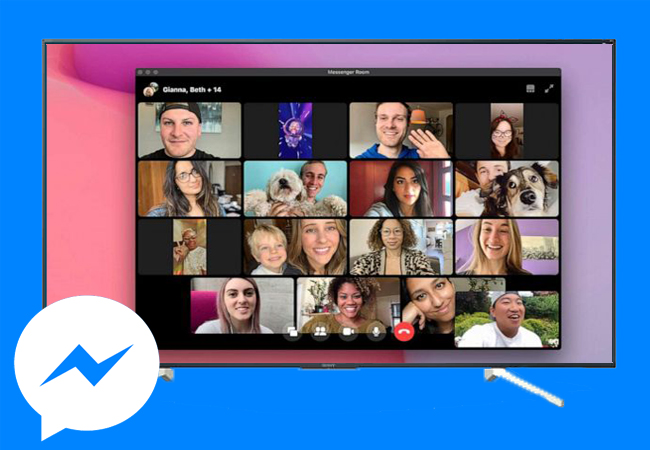 All of Facebook's products and services are focused on bringing people closer together. This year in April, Facebook CEO Mark Zuckerberg announced a new desktop app (soon to be available on mobile devices) that people can use to make group video calls. This expands upon traditional group calls with fun AI features and AR effects for fun video chatting. The new app is called Messenger Rooms. This app can accommodate up to 50 people in one group chat. You can either join in or create a room yourself. Although it is not available globally yet, we would like to take this chance to teach you how to cast Messenger Room to TV for a better experience.
How to Cast Messenger Room to TV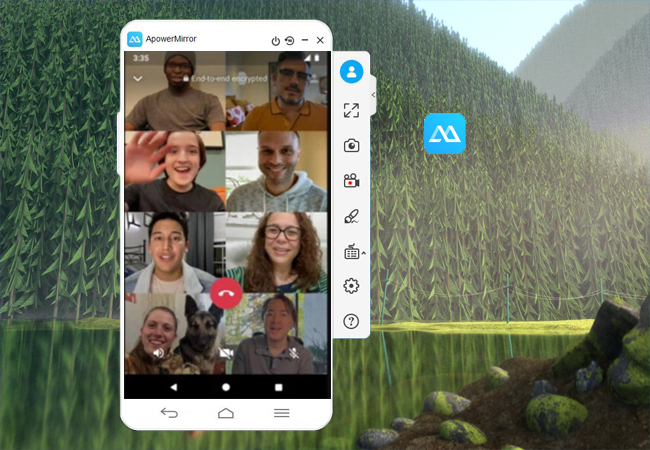 To cast it on a bigger screen is the best way to get better visuals of each person on your video chat. In fact, your computer or mobile device is not capable of fitting everyone on one screen. Even if does, you can barely see their faces properly. That's why it is best to use a versatile mirroring app that can work with all device platforms. One of which is ApowerMirror. It is one of the most reliable tools compatible with any platform. In fact, you can mirror Messenger Room to TV with no complicated process. So, let's cut the chase and discover on how you can make it happen. Get the app below and proceed following the steps below.
Install the app and launch it on both devices. Apowermirror can connect in different ways. We will tackle them all upon discussion per platform.
Note: You can only download Apowermirror on Android TVs.
Messenger Room on PC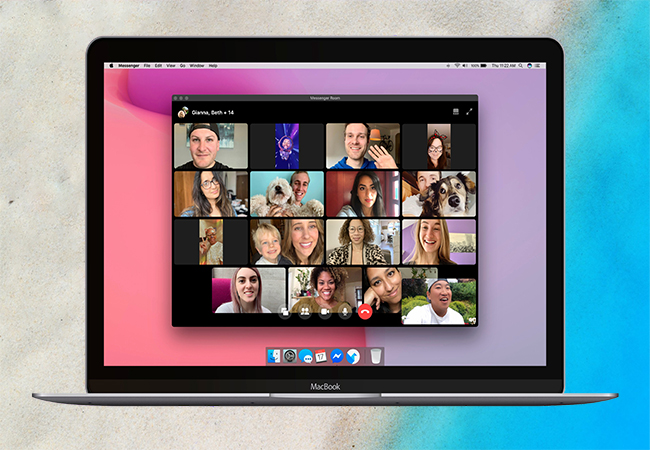 On your PC download ApowerMirror.
Connect your TV and PC under the same Wi-Fi network.
Get the pin from your TV and enter it on the main interface of the tool on your computer.

On your computer, click the "TV" tab and enter the pin from your TV.

Click on "start Mirroring" to begin casting.
Open messenger and join a video call. Thats how to mirror messenger room to tv using PC.
Messenger Room on iPhone (Connect via Auto-detection )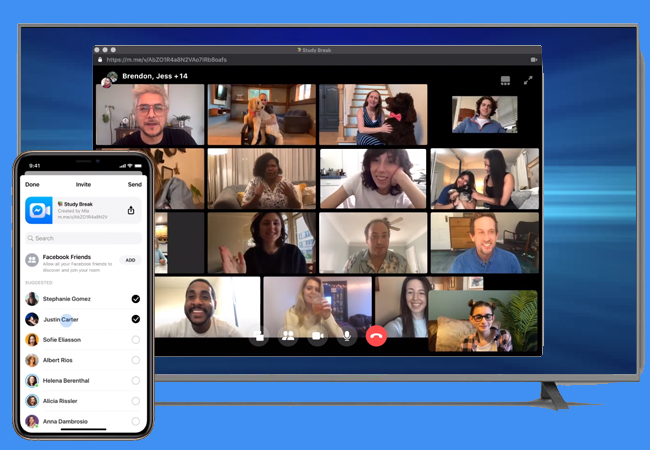 Download it on your phone and TV.
Connect to the same Wi-Fi server on both devices
Launch the app on both then initiate the connection from your phone
Click the blue "m" button, then tap the name of your PC.

Now, from the bottom edge of your screen, swipe up to reveal your control center.Tap on screen mirroring or Airplay then tap the name of your PC.

The mirroring will then begin. Now open your messenger and start the group video chat.
Messenger Room on Android (Connect via QR CODE)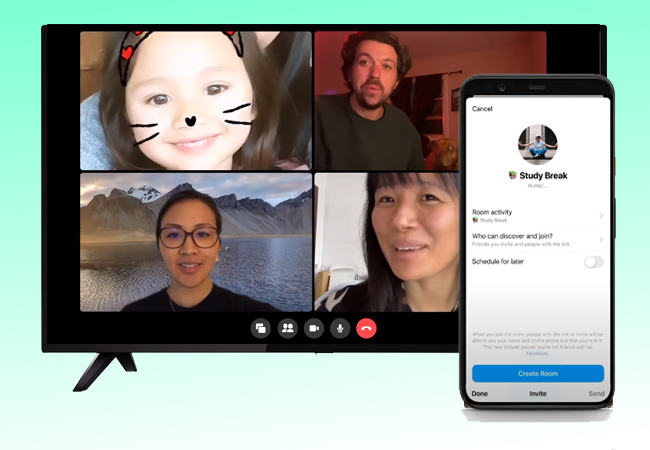 Download the app on your Android device.
Connect both devices under the same Wi-Fi network
Eyes on the QR code on your TV.

On your Android phone, click the second icon from the upper right-hand side of the interface.

Once your phone is recognized, the mirroring will then begin.
From there you can open your messenger to see them clearly.
Conclusion
On all devices platforms you can definitely use Apowermirror to mirror Messenger Room to TV. No worries about compatibility issues and say goodbye to lengthy and difficult processes. You can now see better if you are having a family video chat or even use Messenger Rooms for professional purposes. Likewise, you can also Mirror Zoom to TV is you are using Zoom.