Best Apps to Unblur Photos
Apowersoft Background Eraser – best app to unblur photos
Apowersoft Background Eraser is known for its ability not only in photo background editing but also in transforming your photos in high quality. With its feature called "Blurry Portraits Cleaner," it can automatically enhance the darker and blurry part of your photo. Moreover, this app got a lot of tools that are very useful in making your photo a masterpiece.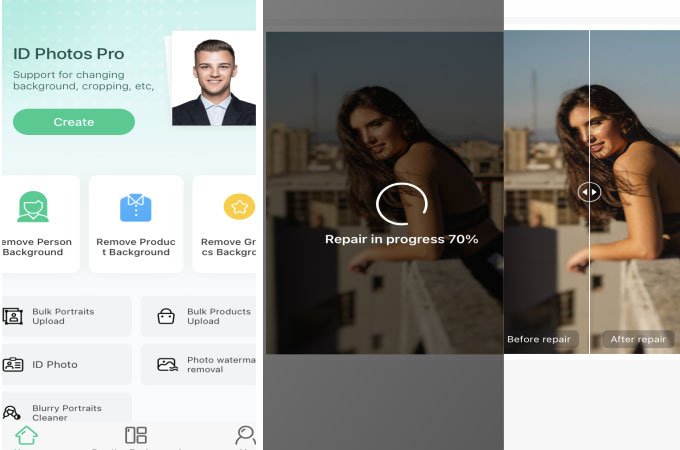 Pros:
User-friendly interface
Uses advanced AI technology
Presents clear and precise results
Seamless photo editor
Cons:
VSCO
VSCO is another versatile app to unblur pictures in an instant. This app has a simple interface, you just have to upload your blurry picture and manually edit it. Above all, you can adjust the contrast and saturation to make your pictures clear and have a smooth texture. After that, you can recreate and save your work in high resolution with the help of VSCO.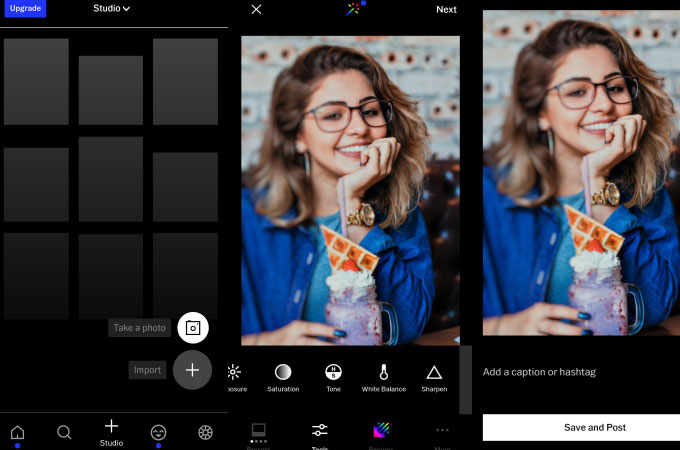 Pros:
Offers advanced photo editing tools
Provides more than 200 filters
Equip with a color pallete to enhance brightness
Cons:
You need to subscribe after the trial period
Remini
For all the Android users out there, Remini is one of the best apps to fix blurry pictures. Remini is very efficient in enhancing the quality of old and damaged photos. Likewise, if you have photos with very low resolution, you don't need to worry because the photos will get enhanced into a high-quality resolution.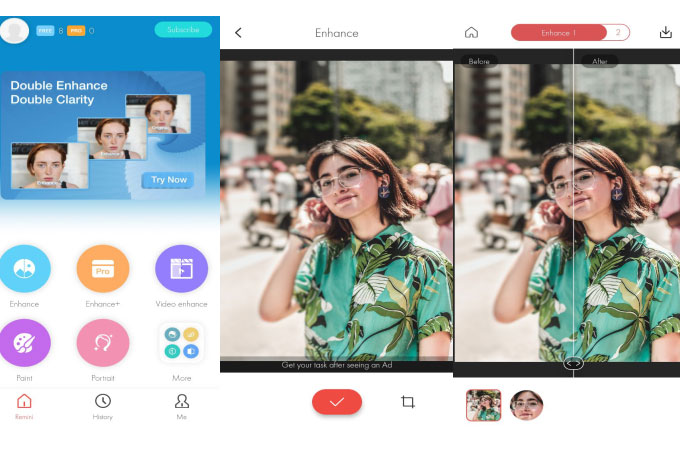 Pros:
Enhance photo and video automatically with AI tech
Can repair blurred photos to clarity
It provides more AI-related image processing functions.
Cons:
AI Photo Enhance
Another tool that you can have is AI Photo Enhance. Certainly, you can clear and sharpen your photos with the use of its AI tech which can detect the blurry subject on the photo. Indeed, AI Photo Enhance is the best app to unblur photos. However, to have a clear and precise photo you need to have the full subject and must be clearly visible.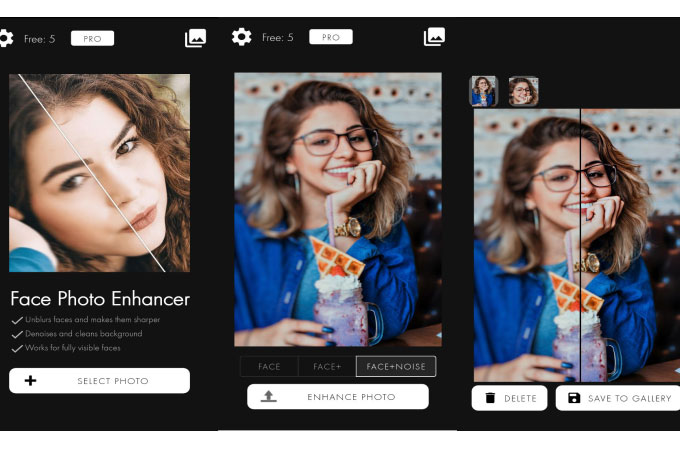 Pros:
Simple interface
Enhance photo to crystal clear
Can remove noise
Cons:
Need to purchase after the trial period
Picverse Unblur Photo Editor
Adjust your images to create a more vivid color with Picverse Unblur Photo Editor. This useful app will enable you to manually adjust the photo as per your creativity and make it clearer. Also, it has awesome photo effects and filters that you can use freely. On the other hand, the background blur feature has its custom way to blur and unblur your photo. Alongside this app to unblur pictures life will be easier.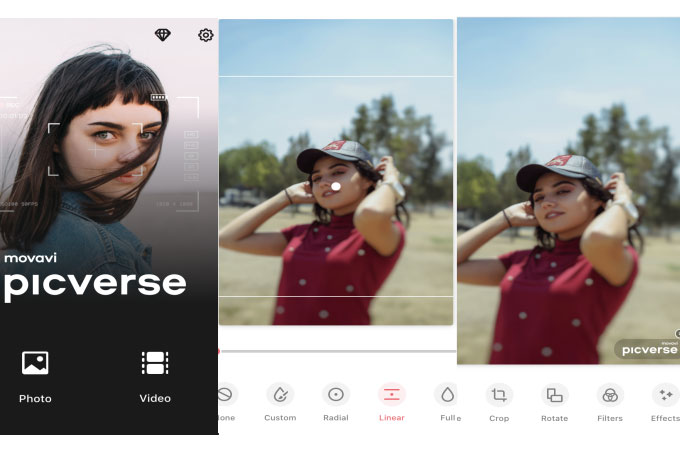 Pros:
Adjust tools to edit pictures
It offers hundreds of filters and effects
All-over blur that render your photos all-over fuzzy.
Cons:
Blur Photo
The last app that you may have on your mobile phone is Blur Photo. This photo editor can enhance photo quality at once. The editing process of this app is an extra manual so you have to carefully adjust the brightness and saturation of every part of the photo.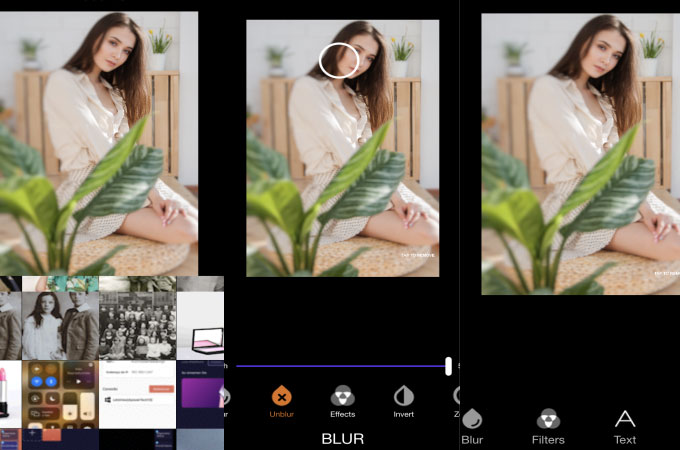 Pros:
Add and remove blur manually
Allow users to add different filters to your photo
Include emojis and text
Cons:
Doesn't support a lot of photo formats
Conclusion
These are some of the best apps to fix blurry pictures that you may install on both Android and iOS. Apowersoft Background Eraser is the most recommended app among these tools because of its versatility and clear results. Share your experience using these apps in the comment section below.