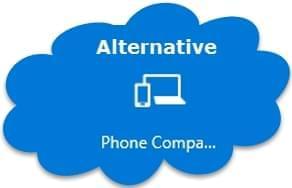 With the release of Windows 10, one of the dramatic features of this newest edition is Microsoft Phone Companion, which brings much convenience for its users to manage their mobile phones. However, such an app does have its inborn defects. For example, it fails to let you manage your mobile contacts or text messages on your PC. Besides, it is not that convenient for users to sync any files. You need to ensure both your PC and mobile have signed with the same Mircosoft account before you can sync files between them. And if you are using iOS devices, you even have to download OneDrive from iTunes before automatically putting any files onto PC. Luckily, there are many other good similar apps for you to manage your mobile files on your PC.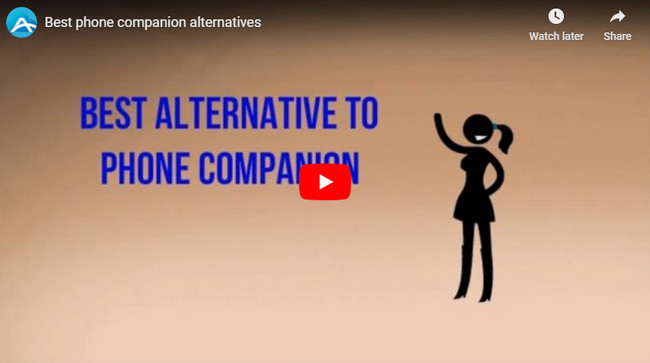 Alternatives to Microsoft Phone Companion for Different Mobile Phones
AirMore – Wireless Alternative to Phone Companion
AirMore is a free online web app which is designed for users to wirelessly manage their Android phones and iPhones on the computer. One dramatic advantage is that users can connect their devices to Windows or Mac without using USB cables. Just download this app on your phone, scan the QR code with your device on the airmore web and then you can establish connection between PC and your handset. Android phones users can download AirMore from Google Play while iPhone users download this app from App store. You need to set your phone and computer under the same Wi-Fi networking to make a successful connection.
What distinguishes AirMore from other Phone Companion alternatives are the benefits below:
Wirelessly connect your devices with computer without USB cable.
Play videos or music from your phone on the web at a quick speed.
Sync files like music, videos, contacts, documents, etc. between computer and phones. For example, transfer photos from iPhone to Windows PC.
Install or uninstall apps on your Android phones and so forth.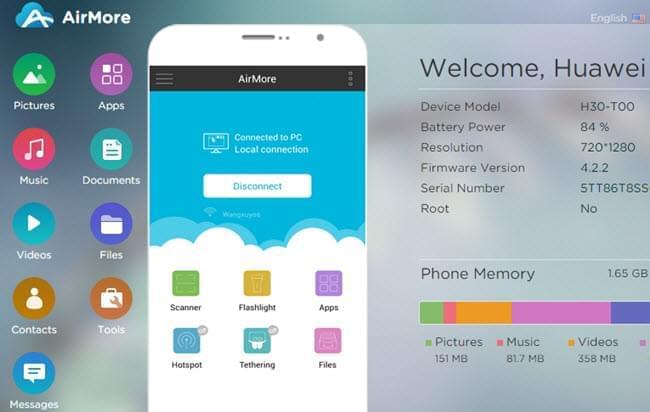 ApowerManager – Comprehensive Alternatives to Phone Companion
This phone manager is a very valuable mobile management software which enables you to manage any phones or tablets with iOS or Android operating system. With it, you can transfer, delete or copy different files between devices and PC such as songs, videos, text messages, contacts, notes, bookmarks and apps.
Download this program from below and install it on your Windows PC.
Connect your devices to PC with supplied USB cable.
Once connected, you can transfer data between devices and PC by clicking the "Import" or "Export" button. Remove useless files by hitting on "Delete" button to free up more memory. Also, you can separate files into different categories by reorganizing or setting new folders.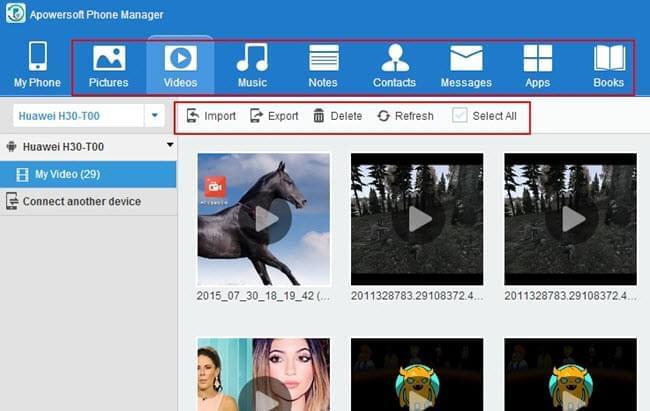 This app enables iPhone users to free from iTunes to sync any files and allows Android users to free from USB cables to transfer various files. Comparing with Microsoft Phone Companion, this alternative offers you more freedom and options to manage or sync your files.
MOBILedit – Another Replacement of Phone Companion
MOBILedit is another good PC suite for managing your phone content, which allows you to connect your phone via USB cable, Bluetooth and Wi-Fi. After connection, it shows you all the data on your device and then you can sync, import, edit or delete these data as you want.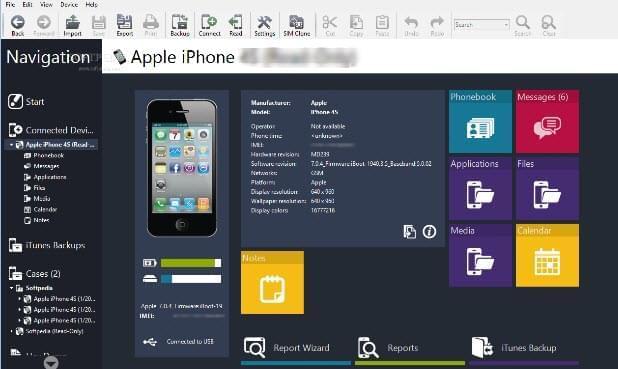 It features with several helpful services which are not for free. Such as you can view the media files on any iOS devices, make a backup of all the valuable data in your phone or remove duplicates out of your contacts. However, it does not work on Mac and you need to pay before getting any service.
Comparison
There are also many other alternatives to Phone Companion available on the market. Comparatively speaking, the above three ones are the most useful ones when taking convenience and performance into consideration. AirMore makes it possible to wirelessly manage your devices either on your Mac or Windows. Apowersoft Phone Manager makes one-stop management for your gadgets and MOBILedit provides paid service but with good performance.