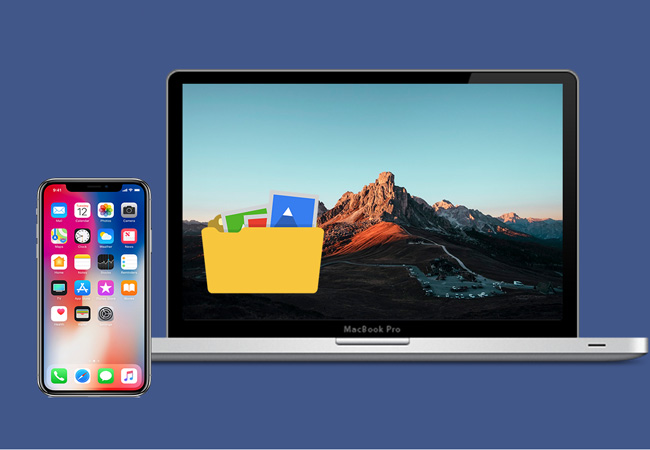 When your iPhone is running out of storage, you may wish to delete some files you no longer need in order to free up space. However, iPhones do not have iOS File Explorer which is quite inconvenient because you won't be able to access your files in a centralized location. To solve this problem, you can access iPhone files on PC for you to comprehensively manage your phone files. Generally, you can utilize iTunes to access iPhone files on PC, but iTunes isn't for everyone and does come with its own annoying bugs and glitches. Luckily, there are third-party tools that can assist you with finding your files easily, so we've collected a list of the best tools. Find out what they are in this article!
Practical Ways to Access iPhone Files on PC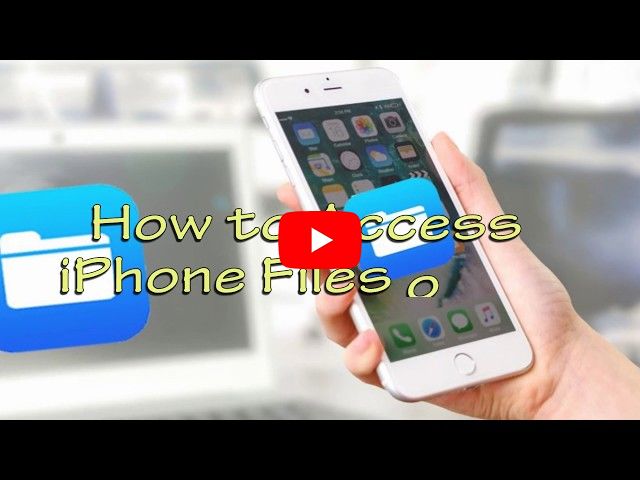 AirMore
AirMore is a free file transfer app which is designed to manage files on your iOS or Android device. With AirMore, you can access iPhone files on Mac without iTunes. It allows you to import, export, and delete files in bulk for your convenience. In addition to that, it can transfer a file in a snap. And, a video with a large file size will only take you minutes to transfer with a reliable internet connection. Using AirMore to transfer large quantity of files can make your work that much easier and faster. Furthermore, you can now view your content such as videos with its built-in multimedia player. Along with that, it has a slide show function that will enable you to preview photos instantly. Here's a simple guide if you want to learn how to access iPhone files on PC.
Open your web-browser and go to airmore.com.
From this site, a QR code will show up.
Launch the mobile app and tap the "Scan to connect" button on the mobile app. Scan the code on the web app using your phone and then tap on "Accept".
Once connected, you will be able to access all your iPhone files on PC.Note: You can also establish connection between your iPhone and PC by clicking the icon of your device in Radar.
ApowerManager
Another efficient way to access files from your iPhone to PC is through ApowerManager. This app aims to provide a one-stop management for iOS and Android smartphones. It lets you manage nearly all your files including videos, messages, contacts, documents, and so much more. Also, it is packed with a bunch of attractive features. One can connect multiple devices to PC simultaneously using this program. At the same time, it can create a backup of your iPhone and restore it at anytime. Even more, you will be able to mirror your iPhone to PC when you are trying to show your iOS content on a larger screen. Now, to learn how to access iPhone files on Mac or Windows PC, follow these simple steps.
Install the app both on your iPhone and computer.Download
Now, plug your iPhone into PC using a USB or lightning cable. When a window appears on your device, tap "Trust" to build connection on both devices.
By then, you can freely access your iPhone files on PC.
Dr. Fone
Dr. Fone is another program you may consider using. It supports iPhone, iPad, iPod Touch running iOS 6.0 version and above. This works as an iOS File Explorer that enables you to browse and explore iPhone files from your computer. You can also use this tool to install and uninstall apps. In addition to that, it is capable of removing preinstalled apps on your iOS device. Hence, you will be able to free up more phone space. To know how you could access iPhone files on Mac or PC, you may refer to the guide below.
Install Dr. Fone on your compute and run it.
Go to the "Transfer" option and then connect your iPhone to your PC with your USB cable.
Once connected, you can now access your files like music, movies, photos and so on.
Conclusion
There might be times that you need to access iPhone files on PC when you are trying to delete unwanted data to free up some memory. The ways introduced above can all help you get this job done. AirMore is recommended if you want to wirelessly access files for free. Otherwise, you can opt for Dr. Fone to access files even without an internet connection. But if you are looking for a tool which offers the most features, then go with ApowerManager.