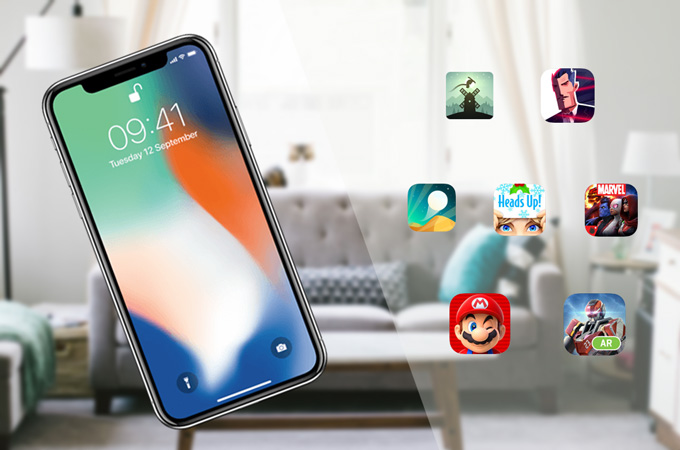 On November 3, Apple released its new product, iPhone X (pronounced as iPhone Ten) to commemorate the 10th anniversary in the industry. The phone has an amazing 5.8-inch screen that provides clear and wide display. Moreover, it is equipped with A11 Bionic processor which enables the phone to perform fast and efficiently. Given these specs, this is a good mobile gaming phone for game addicts. Since there are so many applications over the App Store, let's list out the best games for iPhone X that you can enjoy playing. Refer to the complete review of the games below.
Fantastic Games Ready for iPhone X
1. Alto's Adventure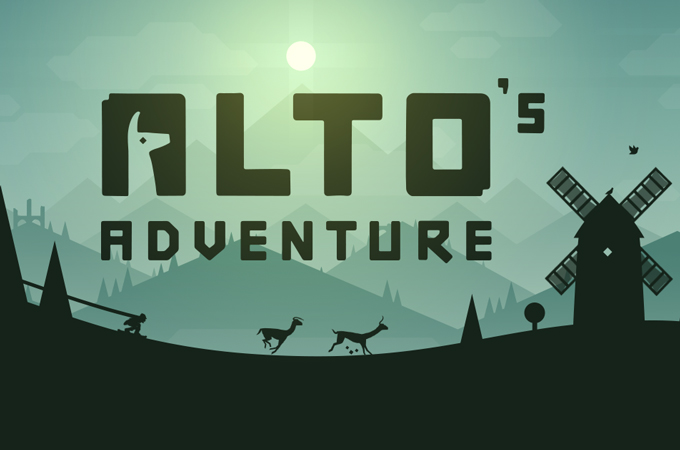 The first game on the list is an endless snowboarding game. Published in 2015, Alto's Adventure garnered awards from different institutions because of its simple yet artsy design. The rule of the game is simple. You'll be given a character that moves on a landscape, from the left to the right side of your screen. As you move along, you need to tap on your screen to jump and perform tricks while your avatar is being in midair. There are certain goals that you need to achieve and when completed, rewards will be given to you.
2. Agent A: A puzzle in disguise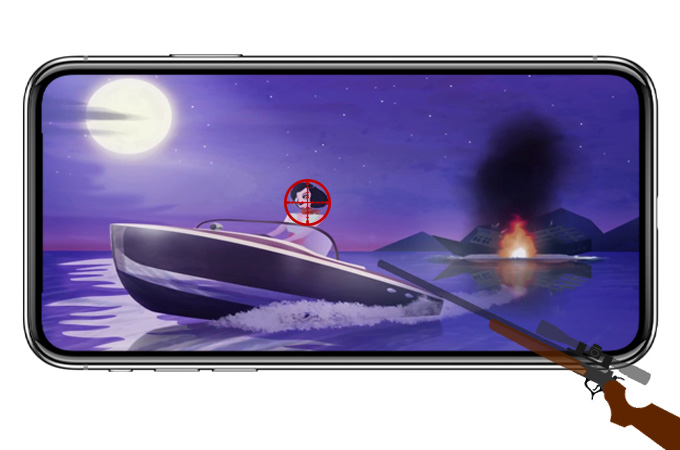 Are you into mystery or room escape games? If you answer is yes, then here is an incredible iPhone X game for you – Agent A: A puzzle in disguise. Players in the game are tasked to find and capture an enemy spy called Ruby La Rouge. In order to accomplish this, you'll have to go through the five stages arranged inside the game (The last stage will be available in next year Q2). Each of these contains different puzzles and missions that you need to solve. Uncovering the secrets of the room will lead you to clues on the whereabouts of the spy.
3. Dune!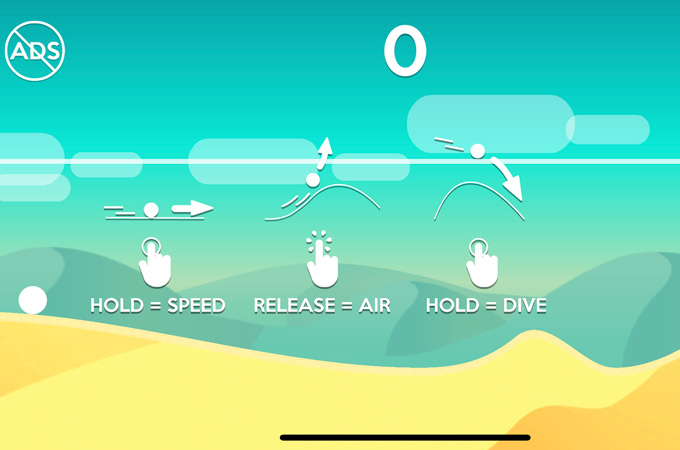 Dune! is one of the free games for iPhone X that can efficiently get rid of your boredom. It is very straightforward and you can run this app without complication. Upon opening the game, you can already proceed with playing. In order to collect points, you need to launch your ball above the line. Hold and press on your screen to keep the ball rolling on the dunes then release to shoot the ball up high. Note that you have to keep the landing as smooth as possible so that you won't crash the ball on the sands.
4. Heads Up!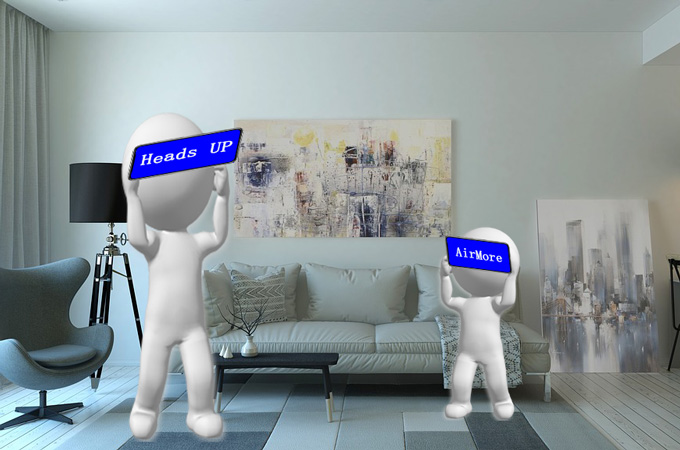 Looking for games for iPhone X, why not try Heads Up! You can play this with your friends, classmates, and coworkers during the break. The main purpose of the game is to guess the word written on your phone. Your teammates will give you hints and you must provide the correct answer according to the hints before you run out of the preliminary given time. There are various categories that you can choose from, such as songs, artist, and TV shows, etc.
5. Marvel: Contest of Champions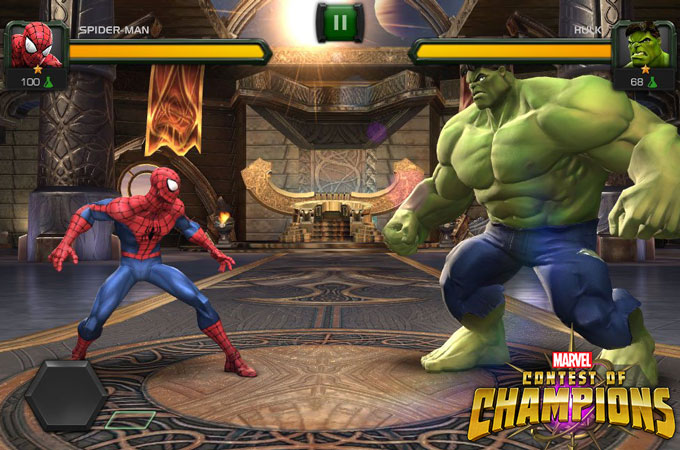 For action lover and marvel fanatic, Marvel: Contest of Champions, one of the fighting games for iPhone X, got you covered. In the game, you can select marvel hero such as Captain America, Iron Man, Wolverine as well as horrible villains like Kang and Thanos to start your fight. You are assigned with two characters upon the start of the game and as the game progresses, you can upgrade your characters or access new options from the Marvel universe. Furthermore, there are quest-based battles, where you will compete with a computer-controlled opponent. Once you won the fight, you'll be given items that can be used on the gameplay. It is one of the free games for iPhone X that you can get from the App Store.
6. Super Mario Run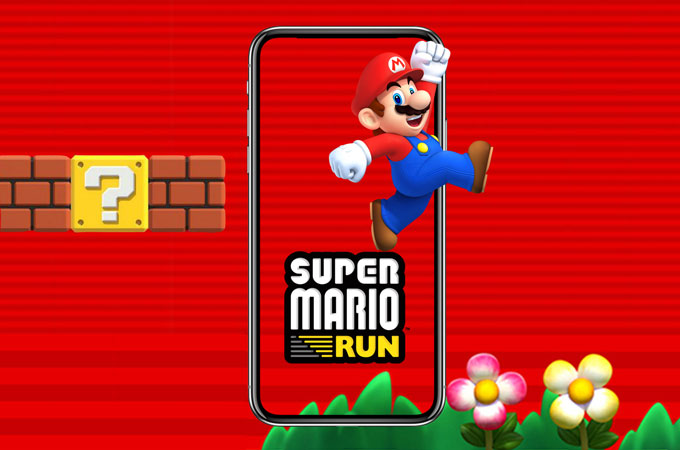 Last year, Nintendo Co. made a stir on the public as they announced a mobile game based on their famous Super Mario which they called Super Mario Run. Now, like other games for iPhone X, it also made some modifications to fit this new mobile's screen. This game can be controlled with just one hand. Your character, Mario, will automatically run on a platform and you just need to tap on your screen to jump. From the main menu, you can select to play the normal mode, the one described above, or the Toad Rally where players compete with other players in terms of speed.
7. The Machines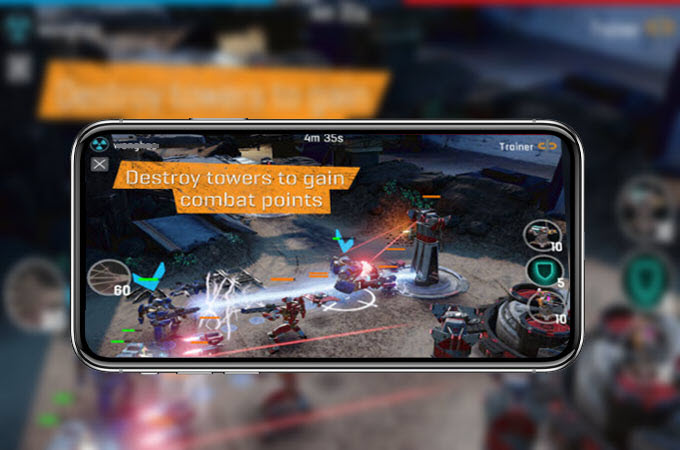 The last game optimized for iPhone X is The Machines. As the ARKit (stands for Augmented Reality Kit) has been integrated into the iOS 11, developers of AR apps are able to grab the opportunity to create an exciting and near-to-life experience in gaming. The Machines is designed based on this idea. And in the game just need to defeat your enemy's base and build a strong defense for your homebase.
Conclusion
Although these are the best mentionable games, there are also other notable games that you can install on your phone like Animal Crossing: Pocket Camp, Into the Dead 2, Warhammer 40,000: Freeblade, and The Talos Principle. With the flawless performance, you can relax and save yourself from boredom with these games for iPhone X.
While playing on your iPhone X brings enjoyment, cases are sometimes emerging that you might want to play your games on a bigger screen like your computer. Here, we recommend a nice program which works perfectly for iPhone X – ApowerMirror. The application has a powerful mirroring tool that allows iOS, users to cast their phone screen to a second monitor. Using this, you can stream your favorite music, watch slideshows and videos, and proceed playing games with your friends. Aside from this, you may also record your gameplay and take screenshots with the tools included on the app.