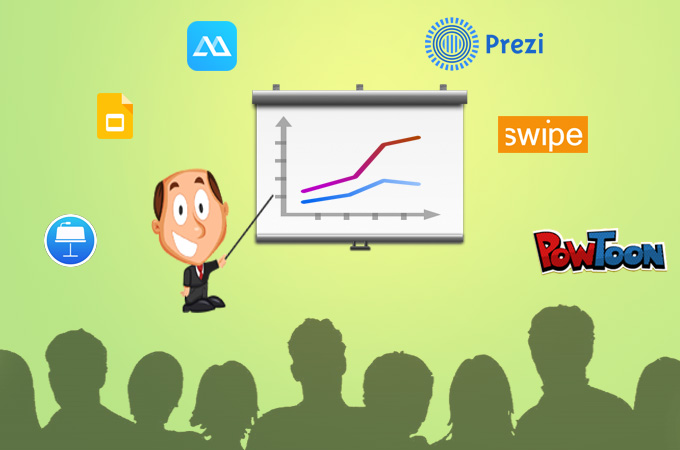 As a teacher, have you ever found that your students could hardly focus on what you are sharing with them? Do you feel upset that your students feel confused and don't understand what you are talking about? And if you are a businessman, are you eager to efficiently promote your products or ideas to your customers? If the answer is yes, then you need to improve your presentation. You can practice communication skills by yourself. Here are some presentation tools to help you make perfect presentation.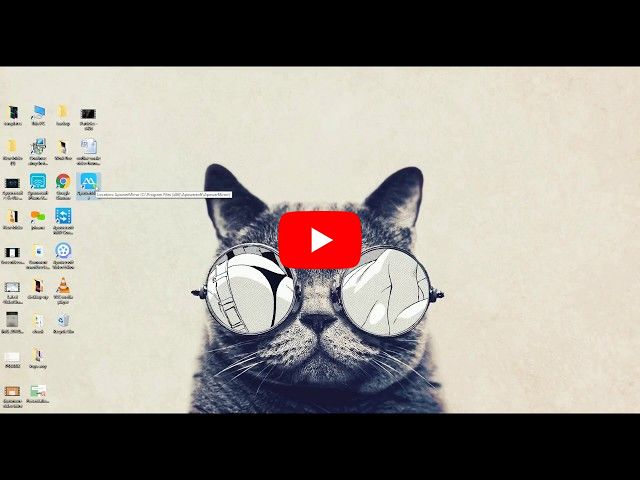 Top Presentation Apps for You
Prezi
Prezi is a presentation program which can be used as an alternative to programs like PowerPoint. However, this app doesn't work in a traditional way that PowerPoint does, and Prezi works better than the latter as its animation effects can be displayed in a more interesting way. Now let's see how amazing this app performs for doing a presentation.
You can choose your status such as H.R., educator, student, etc. before making a presentation.
What makes this one of the top apps for presentation is that the presentation is like made on a big canvas, where you can design the content as you like. You can type the topic of your presentation, and also you can click one of the slides on the left so that it may zoom in and you can describe the details.
Clicking "Insert" on the tool bar can insert images, videos, and other items to enrich your presentation.
You can drag the slide and put it wherever you want. And you can double-click each point to edit the path of the slide show.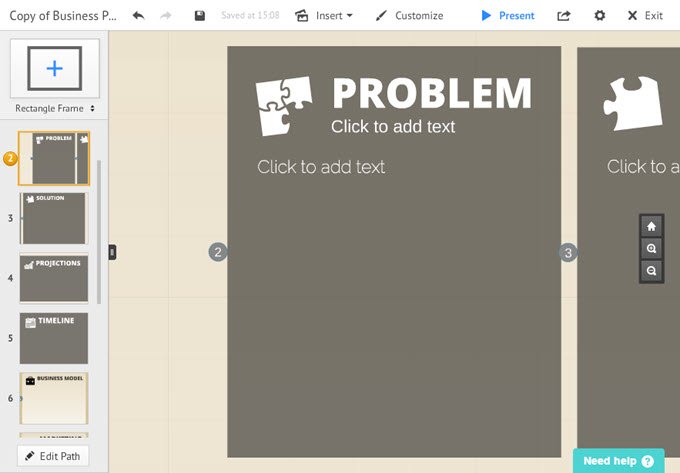 When playing the presentation, it works like a video, it shows the whole picture first and then zooms in to each sub-topic in order.
Google Slides
If you have heard of or used Google Docs, then you should not be unfamiliar with Google Sildes – the second one of the presentation tools that we recommend to you. You can use it to create slides on your computer as well as on your mobile.
The first thing you're going to do is to sign in your Google account, and then you can start editing. You can add themes, texts, images and animations to your presentation to make it more appealing.
Furthermore, if you don't finish your work on PC, you can also continue to accomplish it on your mobile devices. Also, you can share the slides with others via email.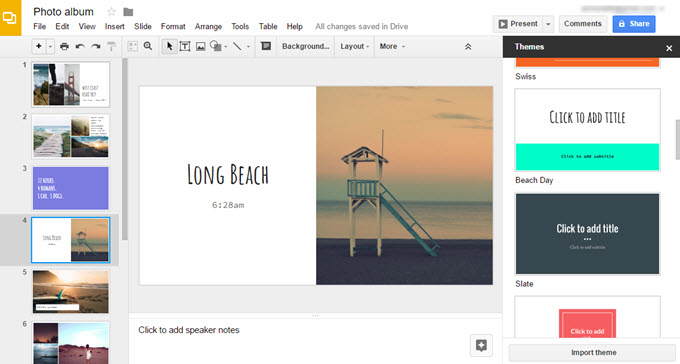 KeyNote
For iOS users, Keynote might be on the list of best presentation apps. It is an application developed as a part of the iWork productivity suite by Apple Inc. It has a stylish interface that is easy to use. It has iOS and Mac version, and you can also make slides on iCloud. As a presentation program, it also has lots of effects to add. However, as it is not PPT file, thus if you import it as PPT, and work it on your PowerPoint, some animations won't be shown the way it works on your Apple devices. For such situation, if you want to display the same effect on the Windows PC, you can utilize the tool below.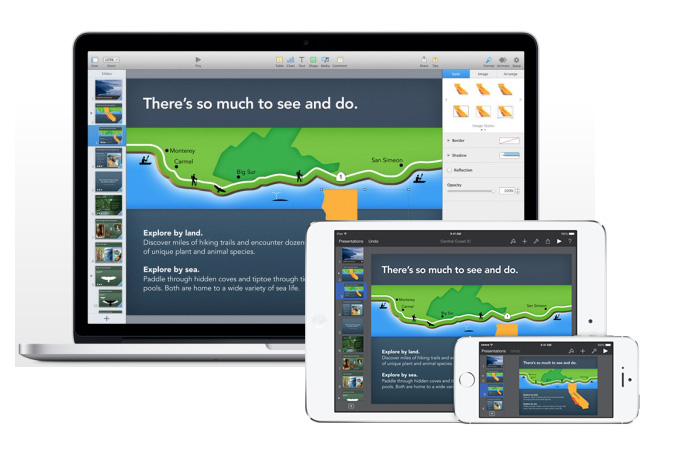 ApowerMirror
ApowerMirror, supporting AirPlay and Chromecast services, can stream iOS or Android device on a Mac or Windows computer. Thus, it is one of the best apps for presentation as your audience can see the files and enjoy the media in your phone from the computer.
Firstly, you need to download and run this software on your PC.
And for iPhone users, you just need to turn on your "AirPlay Mirroring" and connect your iPhone to the computer when they are in the same WiFi.
For Android users, you can use the USB to connect your mobile to the computer, or open Android ApowerMirror app, tap "M" button > "START NOW" to establish the connection wirelessly.
This application obviously can be very useful to you in classroom teaching, meetings, trade shows, and many more.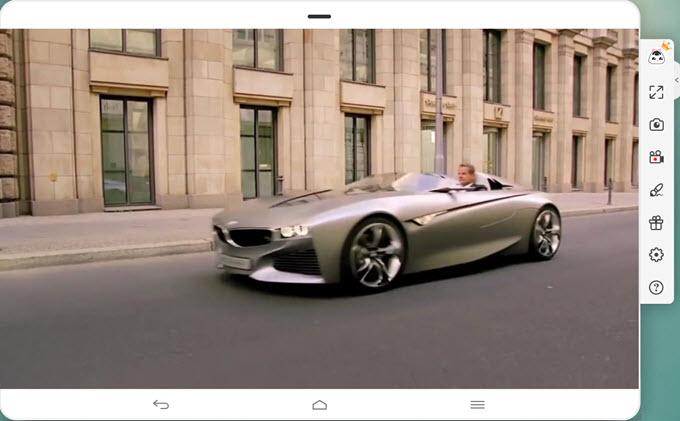 PowToon
There are many online presentation tools on the market now, and PowToon is one of them. It is a program that allows you to create animated video and presentations by yourself. You can take advantage of it to explain a concept, display your product or introduce your company. No need to buy advertising services or education resource, you can make it on your own.
Go to PowToon page and log in. Choose what kind of presentation you want to make: for work, education or personal. It has a tutorial that guides you to design your presentation. You can opt to different layout, change the background of each slide and set the color of each part in one slide. And you can add cartoon characters in your videos like what you usually watch in animation ads.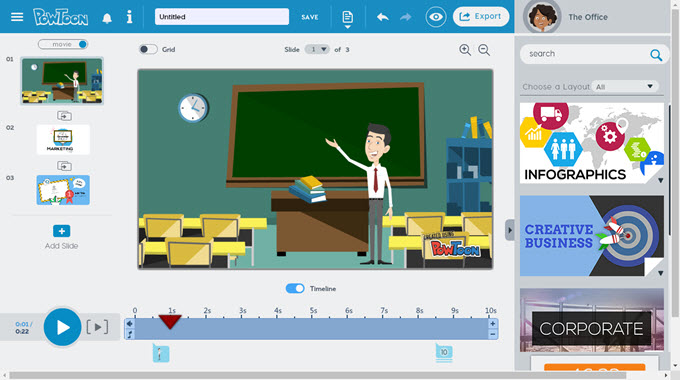 Swipe
Last but not least, the sixth program that we introduce on the terrific presentation apps list is Swipe. It is easy to use, just import the images you need. Also, it supports dragging and dropping files. It is possible to insert polls, YouTube and Vimeo videos into your presentation. What's more, you can share the link of your presentation to others and they can interact with you in real-time.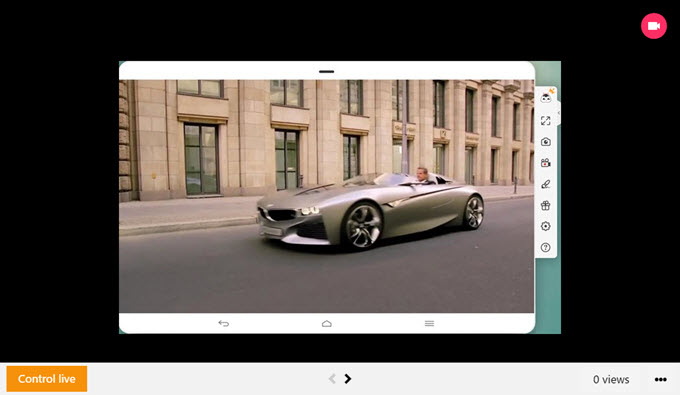 Summary
We just name a few striking features of these presentation tools, if you are interested in them, you can give it a try. They are really convenient and helpful in presenting. They can save you a lot of time but generate more profits to you and your institution.