Best 5 2×2 Picture Maker Apps
Apowersoft Background Eraser (Android & iPhone)
You will not go wrong with the first professional photo editor app that we have named Apowersoft Background Eraser. This easy-to-access app will give you the exact 2×2 photo size you need from pre-set photo sizes.
Main Features:
Instantly remove background from an image.
Offers ready-to-use I.D photos.
Seamless photo editor.
Save edited photo in its original quality
Create your own 2×2 photo with Apowersoft Background Eraser
Open the 2×2 picture maker, choose "Remove Person Background".

Upload the photo and wait for the app to show the transparent background.
Go to "Crop" > "ID Photo" and choose "US Passport".

You may also change the background to solid background before you hit the "Save HD" button.
Note:
Apowersoft Background Eraser wants you to experience its giveaway activity. Give it a try so you won't miss it.
US 2×2 Photo Editor
US 2×2 Photo Editor is another good 2×2 photo maker that you may have on your Android phone. This app lets you make the perfect 2×2 picture that you need for your I.D 's and documents. It will give you all the standard printing paper sizes that you need for free. So you don't need to be stressed out in making your DIY 2×2 photo.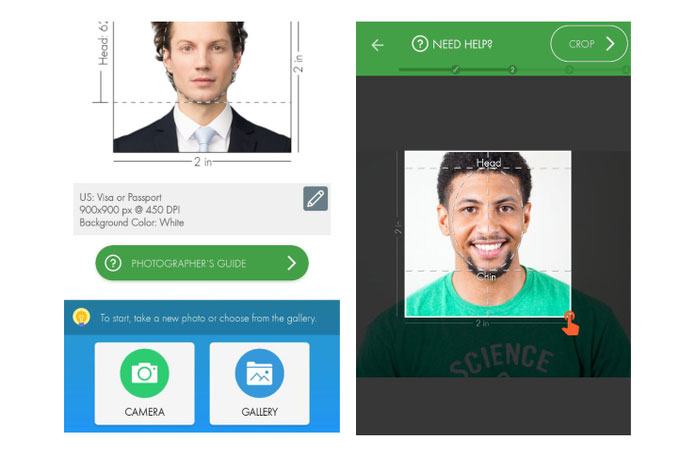 Main Features:
Supports almost all passport photo sizes in different countries.
Crop and resize photos easily.
Lets you combine the photo on one page.
Combine different photos together.
ID Photo Application
Make your ID photo from your Android phone using the I.D Photo Application. This 2×2 picture maker app will give you all the options that you need to have your preferred 2×2 picture. Moreover, you can directly specify the number of cropped photos to be placed on a single photo print. In addition, you can have your photos in black and white.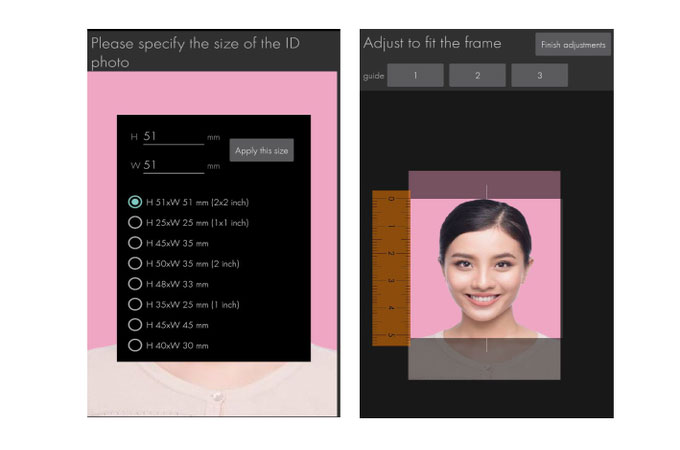 Main Features:
Offers various ID photo sizes.
Users can combine photos o a single photo print.
Useful photo editing features.
Save photos in original quality.
2x2pix
This other tool is an impressive iPhone app that can be your best 2×2 picture maker. Use this 2x2pix photo editor to have your I.D photo and passport photo at their best. This app uses AI technology that can detect your facial features. And directly share it to different social media sites after editing it.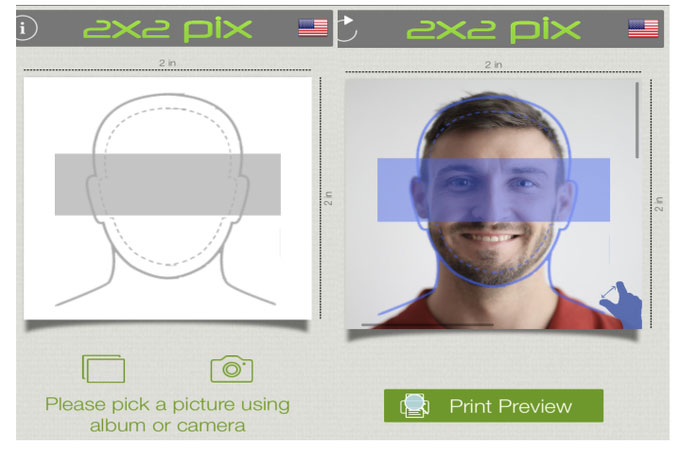 Main Features:
Present almost 80 + countries requirements on ID photos.
It has a custom dimension.
Directly print preview local and a networked printer.
Share edited photos on email and on different social media sites.
Passport Photo
The last app that belongs to this article is Passport Photo. This iOS passport size editing studio is also a 2×2 photo maker that you can rely on. Being a passport photo app it has different passport photo sizes that 2×2 photo size belongs. Furthermore, it offers more than ten popular photo formats that you may use on your I.D's or even job applications.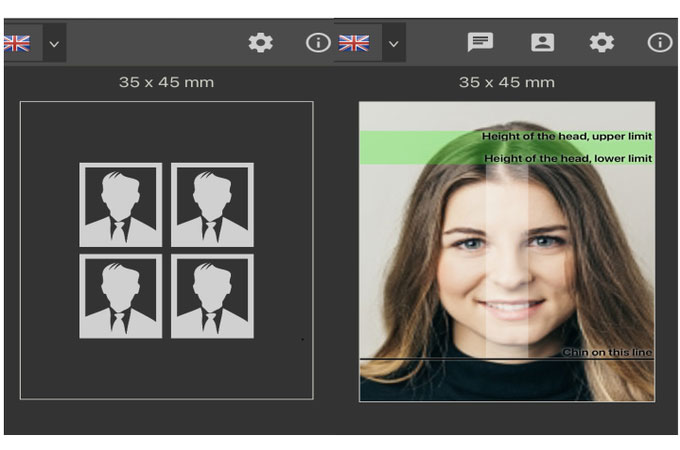 Main Features:
Offers passport templates for 100 countries.
Can adjust pictures by multi-touch gestures using your finger.
Supports printing on an AirPrint-compatible printer.
Conclusion
There are lots of options that you may rely on in making your own 2×2 photos. These 2×2 picture maker apps that were presented above will surely give you a satisfying result. However, if you need a simple yet professional app you may try using Apowersoft Background Eraser. Please share with us your experiences in using these apps by writing in the comment section below.