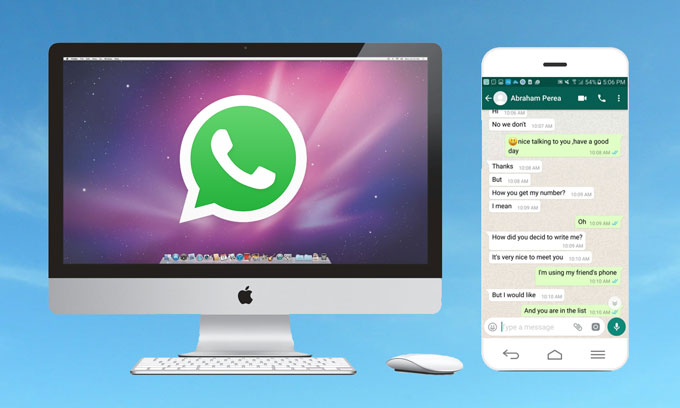 Nowadays, WhatsApp has become popular amongst phone users, and it is a cheap replacement for built-in messaging applications due to its convenience and cost saving. However, the developers have not provided a program with all the functions of the phone edition yet. You may still want to chat with your friends when you are using a computer, but how to use WhatsApp on computer? Here, I would like to introduce two feasible ways to you. Proceed to see how they work.
How to Use WhatsApp on Computer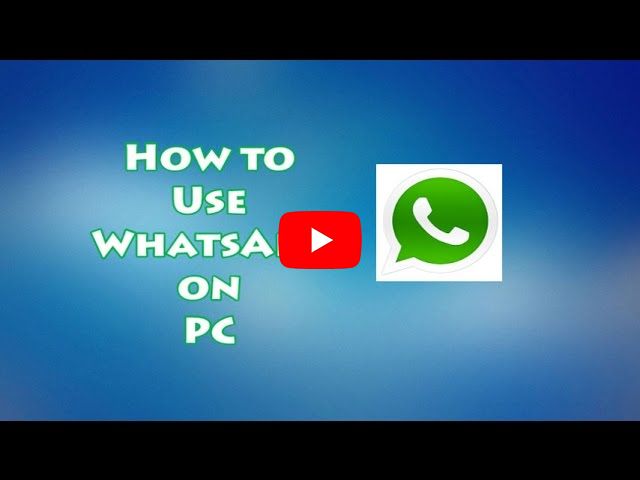 ApowerMirror
ApowerMirror makes it easy for Android users to access WhatsApp on PC. It is a screen mirroring application for both iOS and Android devices. Once you have your phone connected to your PC, activities you do on your phone can be mirrored to the computer screen in real time, and it can help to record WhatsApp video calls. For Androids users, you can use ApowerMirror to control your phone from your PC. However, the controlling function has not been developed due to some restrictions of the iOS system. Hence, ApowerMirror is an ideal app for Android users.Proceed to see how to use WhatsApp on PC.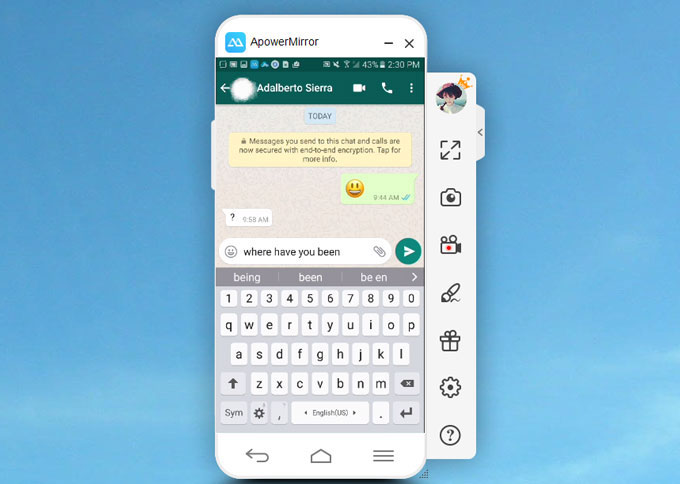 1. Download ApowerMirror to your computer.
2. Launch ApowerMirror on your PC, and connect your Android phone to your PC via USB cable/WiFi.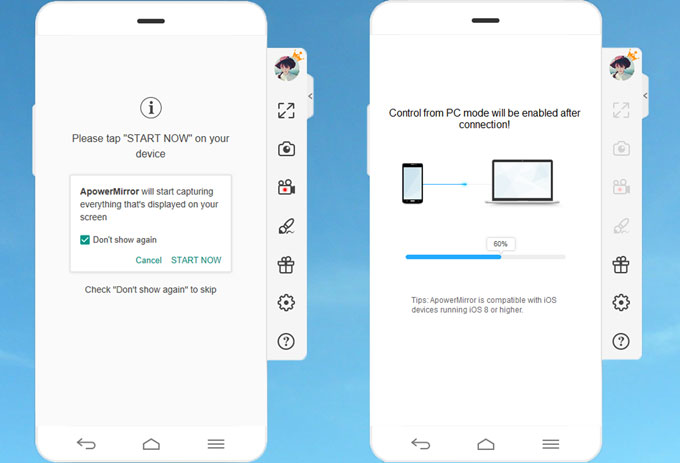 Via USB: Turn on "USB Debugging" and plug in the USB cable. The connection to ApowerMirror will be made automatically.
Via WiFi: Download ApowerMirror on your phone, and make sure your phone and PC are connected to the same WiFi network. Then launch the app on your phone and tap "MIRROR" in the bottom part of it to cast your phone screen to your PC.
3. Launch WhatsApp on your phone. Then you can freely send messages, and make audio or video calls to your friends via the mouse and keyboard.
Advantages
You can use all the WhatsApp functions available on your phone with ApowerMirror, including making audio or video calls, updating status, and sending Gifs or music tracks.
You can record the audio or video calls by clicking the red recorder icon on the right side of the application.
Disadvantages
Android users can use ApowerMirror to control their phones freely, but iPhone users can only mirror their Phones to their PCs.
Although you are using WhatsApp on PC, you can not send pictures, videos and other files stored in your computer to your friends via ApowerMirror; you can only share data in your phone.
WhatsApp Web
WhatsApp Web and WhatsApp Desktop have the same functions; hence, I will only talk about one of them – WhatsApp Web. This program is now available for use, and you can chat with your friends or family, and send pictures, videos or documents from your PC with it. Let's learn how to run WhatsApp on PC with this tool.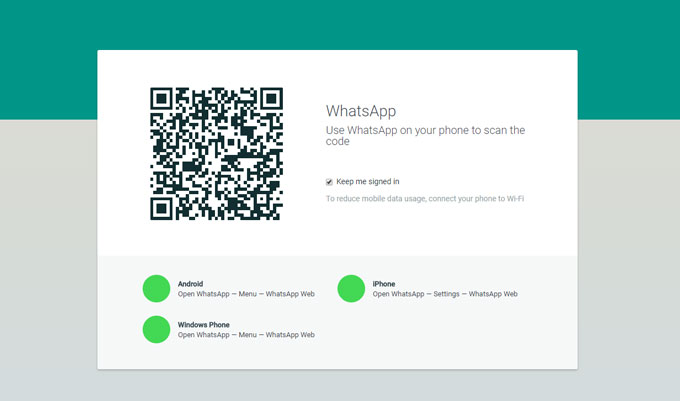 1. Visit WhatsApp Web on your computer.
2. Use your phone to scan the QR code to connect.
Android: Open WhatsApp on your phone, go to "Chat", and find the menu in the top right corner. Then tap "WhatsApp Web", and scan the QR code appeared on your PC screen.
iOS: Start WhatsApp on your iPhone, and go to "Settings". There you will find "WhatsApp Web/Desktop". Tap it to scan the QR code.
3. Connect to WhatsApp Web, and keep your phone connected to WiFi so it can sync your messages. Then you can select contacts to start chatting.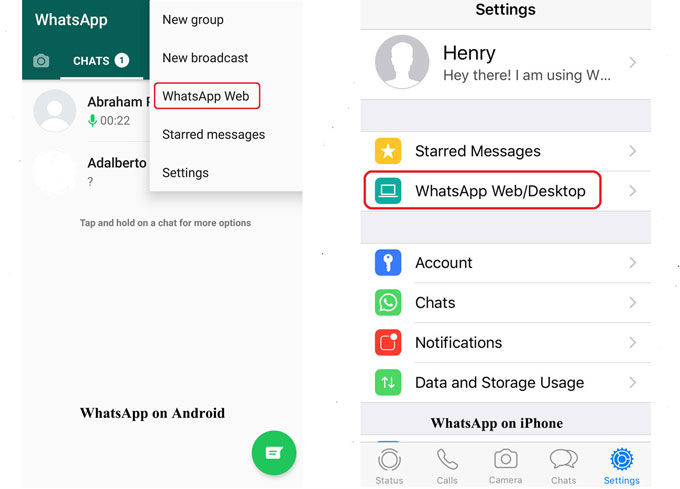 Note: You need to use the latest version of Chrome, Firefox, Opera, Safari or Edge as your web browser on your computer. Some functions may be missing on WhatsApp Web due to browser limitations.
Advantages
You can use it without downloading an application.
Both iOS and Android users have access to it.
It is easy to log in by scanning the QR code.
Disadvantages
Making audio and video calls are not allowed on WhatsApp Web for now; you can only text or send voice messages to your friends or family.
Updating your status can not be done with WhatsApp Web.
You can not share your location with friends in WhatsApp Web.
WhatsApp Web does not have the function that enables you to send music tracks to your contacts.
Conclusion
ApowerMirror and WhatsApp Web are general utility tools that can be applied to use WhatsApp on PC. However, different people may have different needs. For Android users, if you want to get a better experience and have access to as many functions as WhatsApp phone app, ApowerMirror is the best choice. For iPhone users, it would be better to use WhatsApp Web to chat with your contacts on a computer.