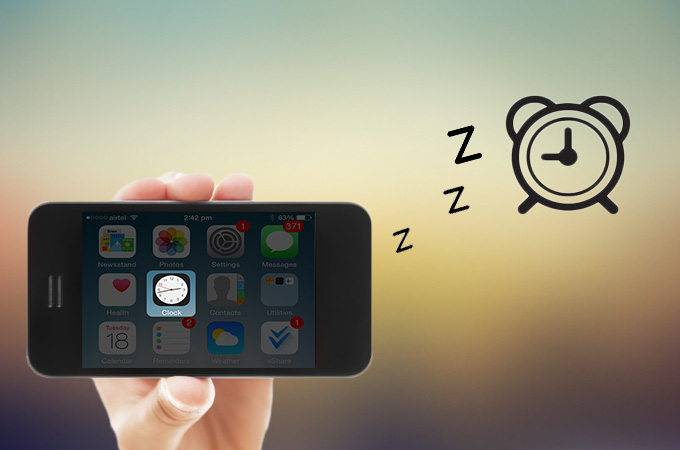 Listening to music while being in bed is one of the most common ways of relaxations for the majority of the people. This action can help us fall asleep easily among other benefits. However, when we listen to music before going to bed and eventually fell asleep, we don't have chance to turn off the ongoing music on the phone. Regarding this, the tendency is that the battery of our phone gets drained. That being said, it is advisable that you set sleep timer. You shall set a specific time and the phone will not play all night long. Mobile phones, just like televisions also have sleep timer feature. For this, all you need to do is to set a particular time frame and when the time stops, so that any media that are being played on your device will automatically stop playing.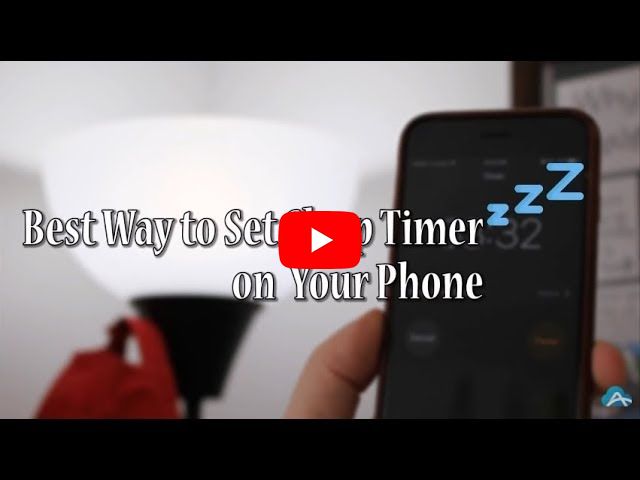 How to Set Sleep Timer on Your Phone
Set Sleep Timer for iPhone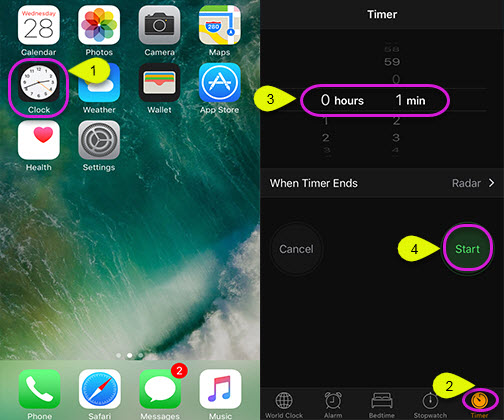 For iPhone users, here is the detailed guide on how you can easily set sleep timer on iPhone.
Firstly, on your iPhone, open the "Clock" app.
Next, tap on the "Timer" icon which can be found on the bottom corner of the screen.
Set the length of the timer and set "When Timer Ends" to "Stop Playing."
Tap on "Set" and then hit on "Start" to start the timer.
Once the timer lapses, the song that is being played on your device will automatically shut down. Moreover, your device will also be locked to avoid that your battery will get drained.
Set sleep timer for Android
Meanwhile, Android users need not to worry as you can also set timer on your Android device whenever it is necessary. Although there is no built-in device for this, you can still download third party apps to set sleep timer on Android.
Sleep Timer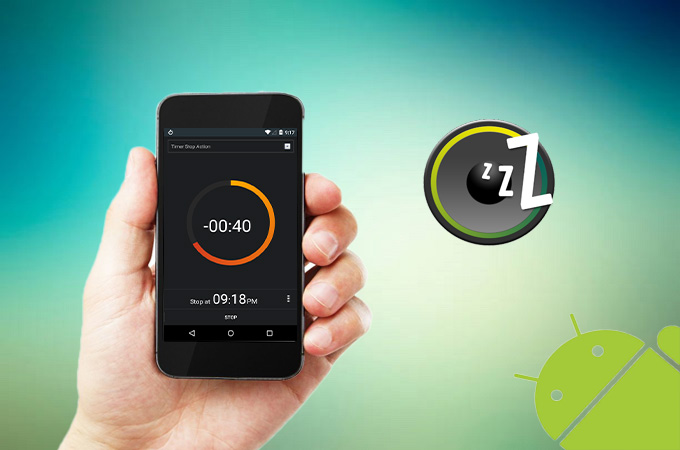 This app lets you stop playing music when the timer stops. This also works with YouTube, Spotify, Google Play Music as well as Tunein Radio. This tool is able to prevent the battery from draining well. In the event that you want to extend the timer, just simply shake your phone and it will be extended. Here is how you can use it.
Install the application on your phone and then launched it.
Set the timer via the circular icon and simply click the "Start" button.
When the time is up, this app will put your device on sleep mode and will stop playing your music.
Super Simple Sleep Timer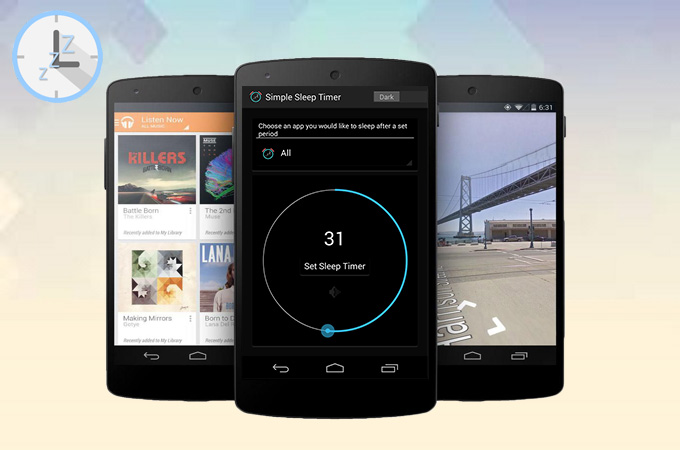 This program also let you turn off music whenever the timer stops. In fact, you can use this solution when listening with audiobooks and podcast. Below you can read about how you can use it.
Download the app on your device and then launch it.
Choose the app that you want to pause when the timer stops. Perhaps, you can choose YouTube, Google Play Music, VLC and more.
Finally, you can set how long the timer will be running. Click on "Set Sleep Timer" button to start.
Conclusion
These are the best ways on how you can set timer for your Android and iOS devices. No more low batteries in the morning now. Just simply follow the detailed guide given above.