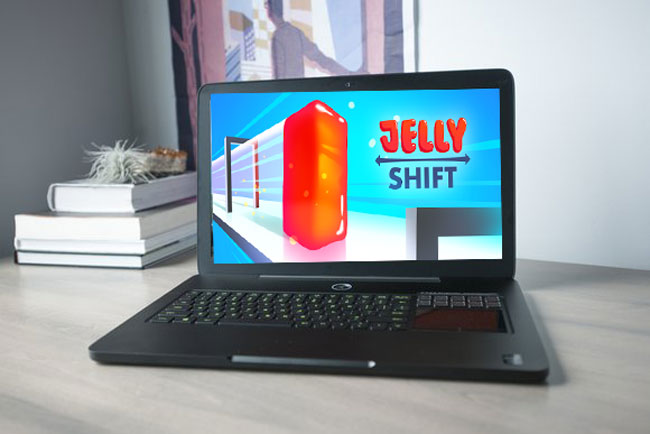 As they say, the bigger the better. Most especially if you are playing games or watching your favorite movies online. However, many may wonder if it's even possible? If it is, they do not know how to. You just need the right apps to use. As an objective, we will demonstrate the process how to, and we will play the Jelly Shift game. It is a new game that requires sharp eyes and good judgement. The goal of the game is to shift the Jelly to change its form to match and pass through the shape obstacles. You have to complete the mission to move to the next level. To play it with better visuals this article will teach you how to play Jelly Shift on PC./p>
How to Mirror iOS 13 to PC
ApowerMirror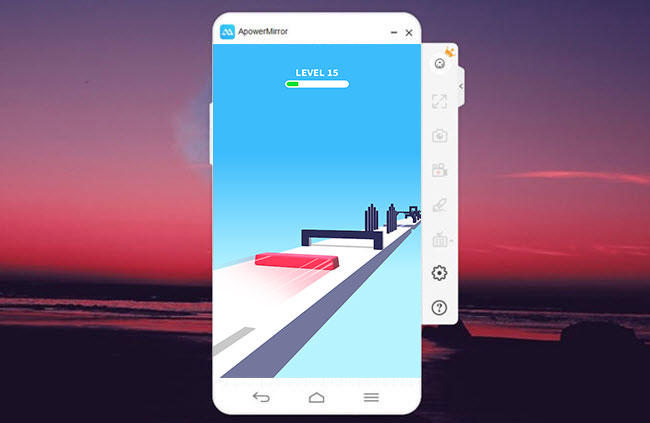 One of the best ways to play game on a bigger screen is by using ApowerMirror. It is one of the best mirroring apps available. This app is very convenient to use. This can help you better appreciate the game you are playing to see everything clearly. Aside from that, you can use your computer keyboard and mouse to control your phone in real-time. To play Jelly Shift on the computer using this tool, check out the instructions below.
Download the app on your phone and your PC. Use the download buttons below to do so.
Now, get a USB cable to connect your phone to your PC.
As soon as you connect them together the app will be launched and you have to click "Start now" to begin mirroring. Then you can play Jelly Shift on PC.
MEmu
Most gamers these days use some sort of an Android emulator to play games available on mobile devices. One of the most commonly used ones is called Memu Play. This app can turn your PC into something like an Android phone. This way you can play games in a comfortable position. This way you will not get tired nor strain your eyes looking at a small phone screen. All that is left is fun and enjoyment. However, you need to make sure your PC specs are high enough to accommodate the tool. But for now, here is how to play Jelly Shift on the computer.
Download and Install Memu Play on PC by visiting the official website
Install the app and find the Google Playstore. Sign in using your Gmail account.
Now search for the Jelly Shift game. Download and install it.
You can now start playing the game.
Some simple tips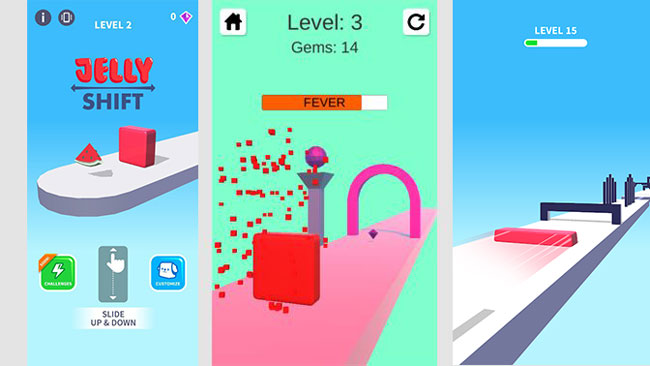 There are some things that you also need to remember when playing the game. Here is how you can play Jelly Shift on the computer.
Practice the early shifting pace
The path you are going to cross in this game is gate after gate with a very small gap between each other. Thus, you need to be quick when shifting shapes to be able to successfully cross a gate. To do this, you have to hold down on your screen and keep a middle shape to quickly shift to a higher or lower shape.
Go for Fever Mode
Obviously, you've got the most leverage as you reach the fever mode. This lets you become invulnerable and it will give you a high chance of advancing to the next level. As a rule of thumb, strive for fever mode as much as possible to beat every level.
Be mindful of the gaps
Actually, you won't fail the level if you bump through the gate. You will only fail if you fall through the gaps. So when you see a gap, immediately shift to the lowest shape to pass.
Catch food for more Gems
Down in the platform of every game, you will encounter food items. If possible, catch food items along the way before you reach the finish line to get gems. Food items usually are equivalent to fifty purple gems, which you can use to purchase cool skins and jellies.
Conclusion
Now you've read the tips above to learn how to play the game in the smartest way possible. You can also consider downloading the aforementioned applications to play Jelly Shift on PC.