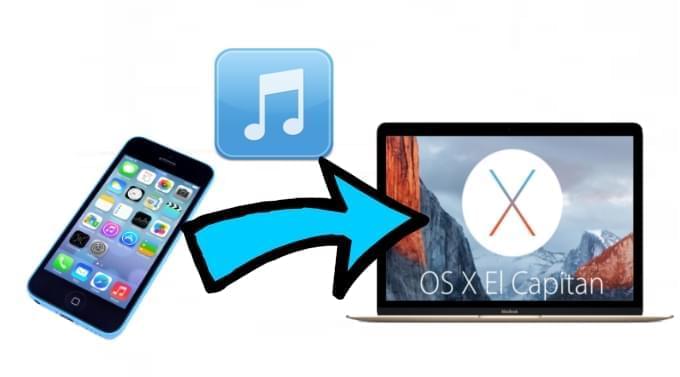 On September 30, the newest Mac operating system OS X El Capitan was released. Compared with the previous OS X Yosemite, this one possesses more advanced features, including clearer view of Mission Control, multi-task management with Split View and improved search function for Spotlight. People can update it with no charge. After you've updated to the latest version, you probably will encounter the problem of how to transfer music from iPhone to Mac OS X El Capitan for backup someday. Continue to read and you will find a suitable solution.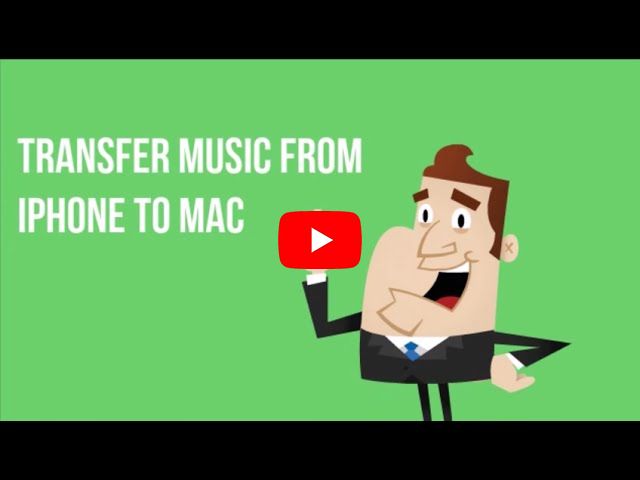 Efficient ways to copy music from iPhone to Mac
Way One: Use iTunes to sync music from iPhone to Mac
iTunes Store provides people numerous authorized music with high quality. Therefore, many iPhone users tend to buy songs there. If you want to free up some phone memory, to transfer the purchased songs to iTunes on Mac is a smart idea. You can complete the process by following the guide below.
Launch iTunes on your Mac. It would be better if you've downloaded the latest version of the program.
Connect your iPhone to Mac using USB cable. On top of the computer screen, you can see a Menu Bar. Under "Store" tab, click "Authorise This Computer" and enter your Apple ID and Password.
At last, choose "File" > "Devices" > "Transfer Purchases from iPhone" and wait until the syncing process finishes.
In this way, you are able to transfer the bought songs into iTunes library on Mac easily. But note that this feature only works for the music you purchased from iTunes Store.
Way Two: Use AirMore to download music from iPhone to Mac
AirMore is a free file transfer app which uses the browser as a channel to transfer data between iPhone and PC. You needn't install client on your computer, and it doesn't require the installation of iTunes. It is used on web and won't be influenced by the update of the computer's operating system. Thus, it is workable on Mac OS X El Captian and Windows 10. However, due to Apple's restriction, it cannot read the songs purchased from iTunes Store. Below is a detailed instruction of how to get music from iPhone to Mac.
Download AirMore on your iPhone from iTunes Store or download it from below. Connect your iPhone and Mac to the same WiFi network.
Open Safari, Chrome or Firefox browser on Mac, and then search "airmore.com/web.html".
Once the QR code is shown, open the app on your iPhone and tap "Scan to connect". After scanning, remember to tap "Agree" when a dialog comes out on your iPhone.
When the connection succeeds, click "Music" tab. After all the songs are shown on web, select the ones to transfer and click "Download".
Apart from music, you can also utilize it to transfer other iPhone data to Mac OS X El Capitan in just a few clicks, such as images, videos, and documents.
The above two methods can fully satisfy your needs on transferring music from iPhone to Mac OS X El Capitan. If the songs are purchased from iTunes Store, using iTunes to move them to Mac is the easiest way. If not, AirMore can help you to get them to Mac in a fast way.