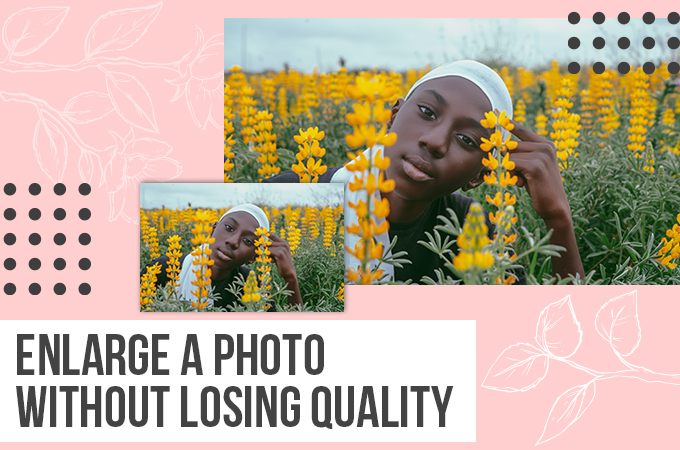 The hardest part of photo editing is learning the right way to enlarge a picture without losing quality. Most of the time people are hesitant to apply it with their photos because they believe it would affect the entire image, lose quality, and enhance the flaws. But the truth is, enlarging a photo can help you have a better result and avoid photos that will look blurry and unprofessional.
The only setback is the challenge to find the perfect solution. It can't be easy, especially for beginners who have no idea where to find the best one. That's why we listed five of the best image enlarger apps that will help you make images larger without losing quality. Check them out.
Helpful Apps to Enlarge a Picture to Increase image quality
Snapseed
The first app that we have is Snapseed. This app provides useful editing tools that can help you enhance the quality of your photos, including healing, brush, HDR, and perspective. Each tool gives you the power to create professional-looking photos. Besides these, you can also use this app's autocorrect feature to adjusts color, exposure, and contrast. Furthermore, this app is totally free of service that works both on Android and iOS devices.
How to enlarge a photo with Snapseed? Follow the steps given below.
Install the app on your Android or iOS devices to get started.
Open it once installed, tap the "Open Photo" option to select the photo you want to edit.
Next, select among its editing functions that will help you enhance your photo.
Once satisfied tap the "Save" option.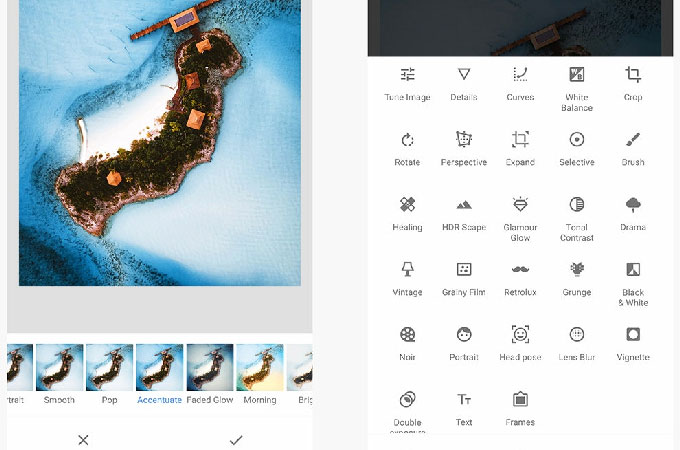 Remini
Another app that is worth trying is Remini. This app is designed specifically to help users edit their photos and transform them into more creative ones. Also, it comes with Al generative tech that will automatically enhance and restore the photos. Here's how to increase image quality using this app.
Go to your App Store and search for the app to install it.
After you install it, tap "Enhance" to upload your photo into the app.
Then hit the checkmark icon to process the photo instantly.
If you're done, tap the "Import" icon to process and save your photo.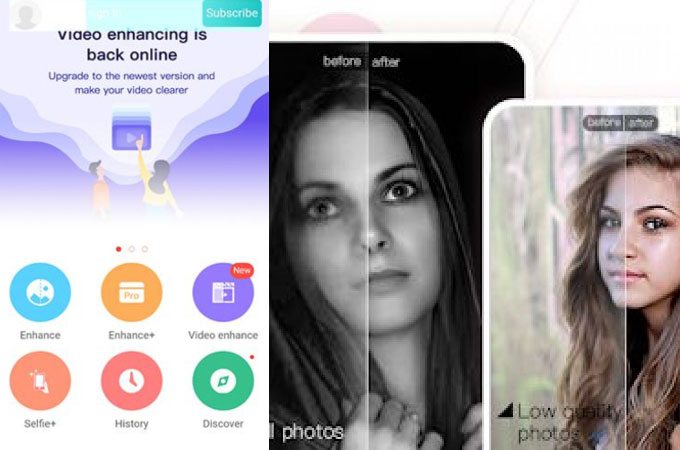 VSCO
Let's start enhancing your photo with the help of this popular photo editing app known as VSCO. With its several editing features, creative photography will be guaranteed. This app will enlarge your photo with ease. Though this app is not totally free, VSCO is a good example of an app that helps you enlarge a photo without losing quality. Here's how:
Open the app and tap the plus sign icon to import the photo.
Once imported, tap the "Edit" icon (two sliders) to start editing your photo.
After you edit it, hit the "Save" option.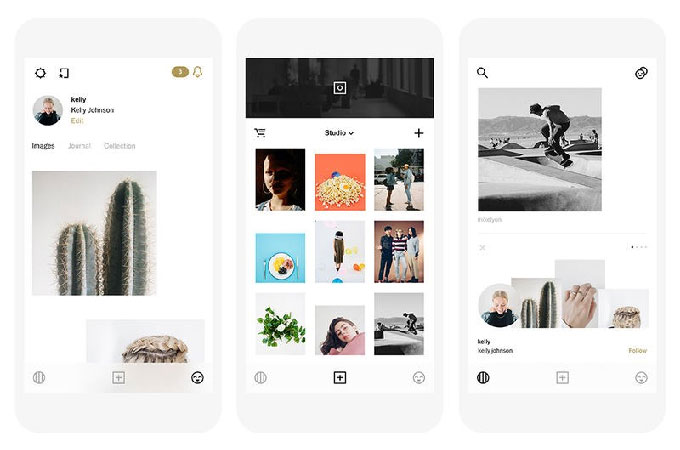 Enhance it – Fix your Photos
Enhance it – Fix your Photos clearly designed for users who need to enhance photos' quality by applying filters or any editing features. Using its features won't affect the quality of your photo instead it will increase the overall quality. For you to learn how to increase image quality, then follow the steps given below.
Visit your Google Play Store to search for the app and have it installed.
Open it, tap "Enlarge" > "HD" to select the photo you need.
After you select your photo, this app will enhance your photo.
Tap the "JPG" option to save your photo to your device.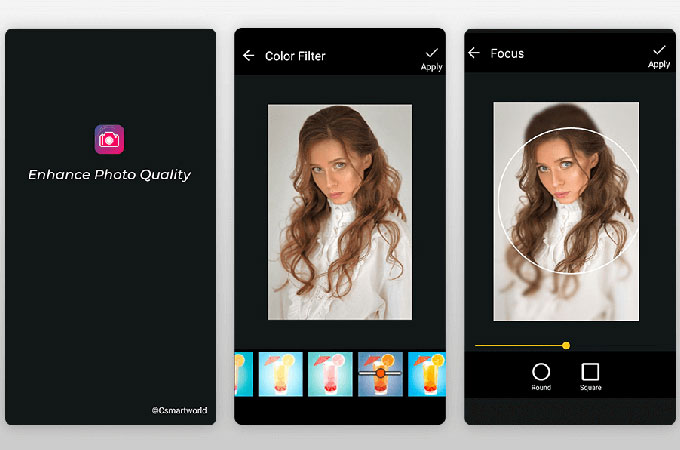 PicsArt
PicsArtis a popular app that will complete our list. This photo editing app provides hundreds of useful editing features that will help you increase the quality of your photo and make it look better. The only drawback while using this app is the annoying ads. So make sure to control your temper when using this app. To enlarge a picture with PicsArt, check the simple steps below.
Create an account to get started with the app.
Tap the plus sign icon to import a photo you want to edit.
Use among the editing tools that will increase the entire quality of your photography.
Then save it once satisfied by tapping "Next" > "Save" buttons.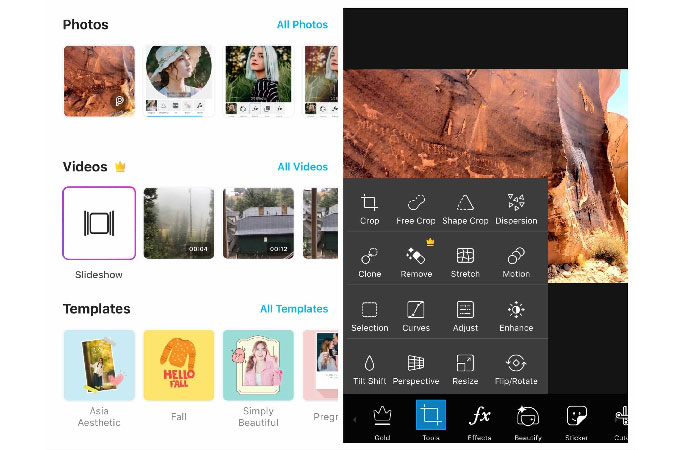 Conclusion
Those are the apps that are perfectly developed for Android and iOS users. The main purpose of creating these apps is to help users enhance the quality of photos. That being said, if you would want to enlarge a photo without losing quality then start using one of these apps. In relation to this, one of the well-known photo editing apps these days that provide interesting enlarging features that will introduce soon is Apowersoft Background Eraser. Try this app now and you'll also get a free giveaway.