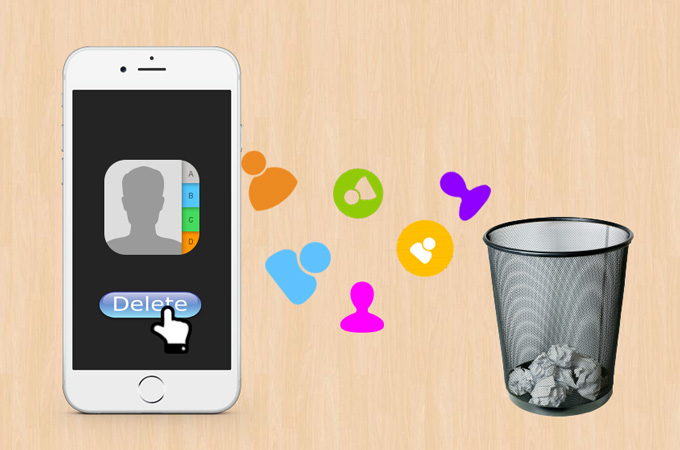 There comes a time when you put too many contacts on your iPhone, and all you want to do is to manage them and delete those unnecessary ones, for example, the number of the pizza delivery that you saved when you went out of town, a travel agency and an online seller, etc. Deleting these contacts will not just help you avoid hassles, but also give you more space to add something more important. However, some iPhone users still have concerns regarding the ways on how to delete iPhone 7 contacts. There are various tricks to achieve this. Yet if you are looking for the easiest and reliable ones, you can refer to the rest part of this post.
Ways to Delete iPhone Contacts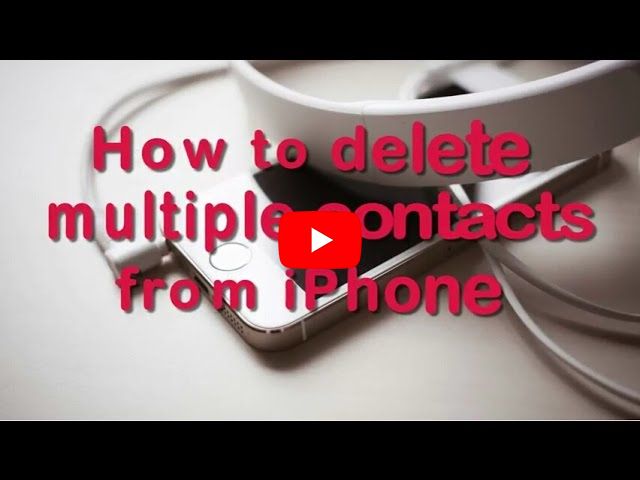 Method One: Using the Default Function
Like other smartphones, iPhone has default delete function, which is the most accessible way for users to remove contacts from iPhone.
With this function, all you need to do is to open the contact that you need to erase, tap "Edit", scroll down till you see the "Delete Contact" button and tap it. After that, confirm the process when the prompt pops out.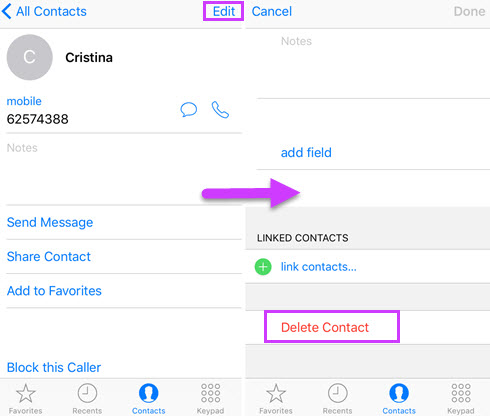 However, this method only allows you to delete contacts from iPhone one by one. Removing a bunch of contacts will consume a lot of your precious time. Hopefully, Apple can do something about this feature and can provide its users with an option to delete multiple contacts.
Method Two: ApowerTrans
If you want to get rid of multiple contacts or delete all contacts, then this outstanding app can help you. This tool is basically a mobile app that allows users to transfer data from a certain phone to another. It supports Android and iOS systems. By using this program, users can manage their videos, images, and contacts as well. To erase iPhone contacts, just follow the steps below:
Open it and tap "Contacts". Look for a certain number by sliding down and typing the information of the contact onto the search box. When it jumps to the contact, check it and then press delete icon represented by a trash bin.
In order to delete multiple contacts from iPhone, you can do the same process but now select all of the contacts that you wish to remove and then tap the delete button. And to clear all of your contacts, press "Select All" located at the upper right portion of the interface and then hit the delete icon.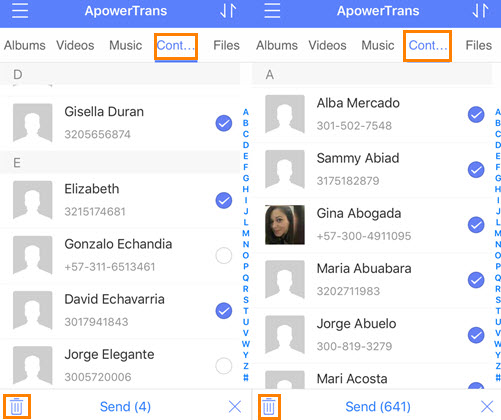 This method is more convenient since it allows users to delete all contacts simultaneously with just a few clicks, aside from the fact that you can also use the app for searching, managing and transferring your iPhone files.
Method Three: iPhone Data Cleaner
In the event that you need to delete iPhone contacts as well as the other files installed on your device, then this is the right way for you. This tool is designed to wipe out anything inside your iPhone's memory, which includes your contact list. Moreover, once deleted, the files will not be found on your phone anymore, which is secure if you want to sell or give away your iPhone to someone else. To erase contact with this app, see the instructions below.
Download the software on your computer and connect iPhone to PC.Download
After that, choose "Erase Private Data". It will automatically start scanning.
When the process completes, check "Contacts". You can select one contact, multiple contacts as well as all contacts. And then click "Erase Now".
Summary
These are the solutions to delete contacts from iPhone. Each method has its own advantage in removing iPhone contacts. If you need to erase a single contact, then using the default way might suit your need. However, if you are going to delete multiple contacts without repeating the process, then it is better to use ApowerTrans and iPhone Data Cleaner. And if you do not want to open the computer to accomplish the deletion, the former one is your best choice.