Making your own Clubhouse profile photo is a little bit challenging compared to other social media platforms. However, these days you don't need to worry too much for you can create a customized profile photo. Through the available templates which are trendy for the Clubhouse photo that you may find into this tool that we will introduce in this article.
How to Make a Clubhouse Profile Picture
Clubhouse Profile Photo Requirements
Friendly and professional-looking photo
Headshot photo is a must
Clear with good lighting
1:1 photo aspect ratio
JPG, GIF, or PNG format
Maximum size of 2MB
If you are ready to make your Clubhouse account profile photo, here are the simple tips that you may follow.
Tips to Make a Clubhouse Picture
Nothing but you
The first thing that you should know on how to make a clubhouse profile picture is that your picture must contain no other people or object but you. You must be the focus of your own profile photo.
Smile
Smiling is the best thing that you can wear on your profile picture this indicates that you are not only approachable but also someone who they can trust the most. Also, through smiling, you can show your friendly and soft side.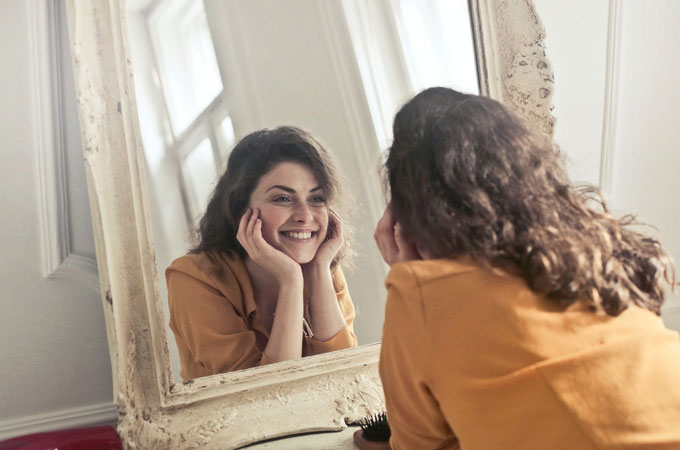 Use the recent photo
Recent photos are more recognizable than the old ones. In learning how to create a clubhouse profile picture, having your present photo is a must. No matter how good-looking you are in your past photos, you still need to update the new one. In that way, there will be no doubt that it is you in that profile picture.
Background
Just how important the subject of your photo the background will always have this big impact on the overall view of it. Using a solid background on your Clubhouse picture is the trend now. Another, replacing your old background with a new one will add brightness and fun to your photo.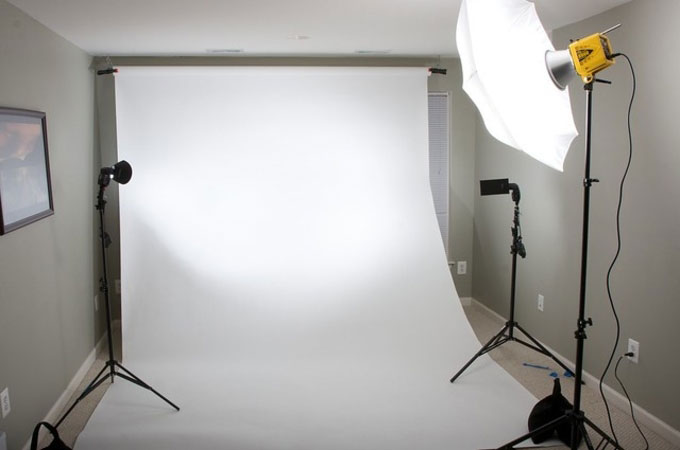 If you want to know how to get a clubhouse profile picture with the right choice of Background, here is an additional information for you.
Create a Clear Cut-Out Picture with Solid Background Color
Those apps who are inline with marketing business usually need a professional profile photo that they can display on their account. Just like in Clubhouse it is important to have a clear and professional looking profile photo. And the secret to achieve an amazing photo for your Clubhouse account is the clear cut-out of a person's face and change the dull background color to a brighter one.
How to make a clubhouse profile picture with Apowersoft Background Eraser
Apowersoft Background Eraser is a photo background editor that can automatically separate the background from its subject. It uses advanced AI technology for a fully automated process. Then, you may add a solid background color that will match your photo.
Open the app, tap "Recognize Person" to upload the picture that you need.

The app will remove the background and show you a transparent result.
Select "Background" > "Color" and choose the color you like.

After that, save the edited photo by hitting the "Save HD" button.
Add a Clubhouse Profile Ring
One of the important content of your Clubhouse profile picture is its colorful ring. Most of the profile photos are using a circular shape and a bright color ring that surrounded the photo. This wonderful effect can be achieved by using the same tool above.
Tap the "Recognize Product" button and upload the colorful ring photo.

The app will remove the background automatically.
Tap "Background" > "Customize". Select the photo you want to add to the ring.

Finally, hit the "Save HD" button.
One Tap to Get a Perfect Profile Picture
If you want an easy and direct way on how to make a clubhouse profile picture, you can try the ready-to-use templates for your Clubhouse picture using Apowersoft Background Eraser.
Run the app, choose "Recognize Person" and upload your photo.

Wait for the transparent result.
Tap "Background", then under "Profile" choose the template that you like.

Once done, tap "Save HD".
Note:
If you are not into a mobile app, Apowersoft Background Eraser also works well on Windows and you can get 100 images for free by visiting its web version page.
Conclusion
These are the ways on how to get a clubhouse profile picture. Without experiencing any hassle you can create a wonderful and eye-catching profile photo for your Clubhouse account. With the help of Apowersoft Background Eraser you don't need to worry if you are just a beginner in photo editing, surely you can navigate easily.