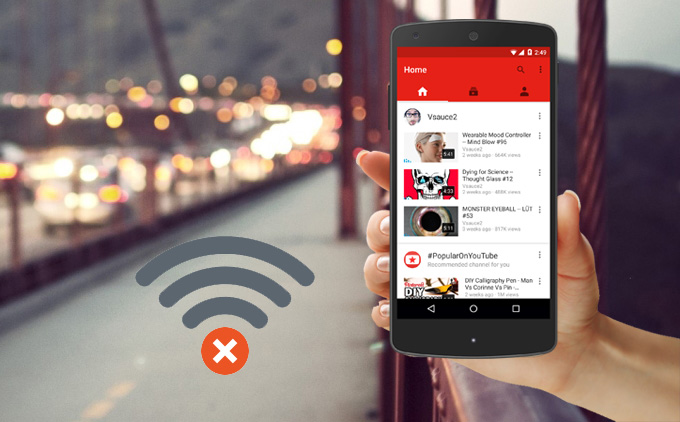 Without any doubt, YouTube is a brilliant platform for people to get access to a massive amount of resources. Whether you want to listen to beautiful songs, to watch funny videos or to find useful tutorials, it is always the first choice. However, as we all know, watching videos on YouTube requires internet connection. That's why some people wonder if there are ways to enjoy the videos when no network is accessible. The solution for this is to download them for offline viewing in advance. To become a YouTube Red member is one option to save offline videos. But it is only available in the U.S. and you need to pay for it. This article is about to guide you on how to watch YouTube video offline on Android, iPhone and iPad without any fee.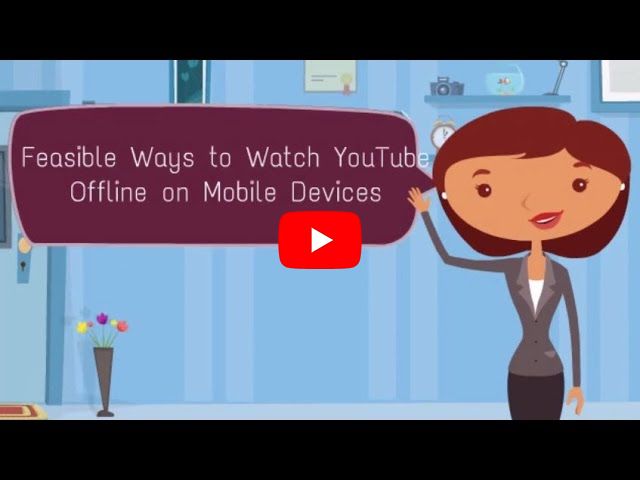 Simple Methods to Watch YouTube Videos Offline
Watching YouTube offline on Android
Apowersoft Browser is a free Android app which provides versatile functions. It is obvious to know from the name that its main purpose is to search for the useful information from web in a speedy way. Aside from it, there are other practical features, such as taking screenshot of a whole webpage, editing or sharing images, and managing bookmarks. Among others, one attractive function is its ability to save videos and watch them later. Therefore, it is an ideal tool if you want to play YouTube videos offline. Below is the complete instruction to use it.
Download Apowersoft Browser APK on your Android smartphone.
Open the app and you will see YouTube on the interface. Visit the website and open the video you want to save.
You will see a download icon under the video. Tap it and the video will be downloaded. Afterwards, you can find them in the "Download" tab.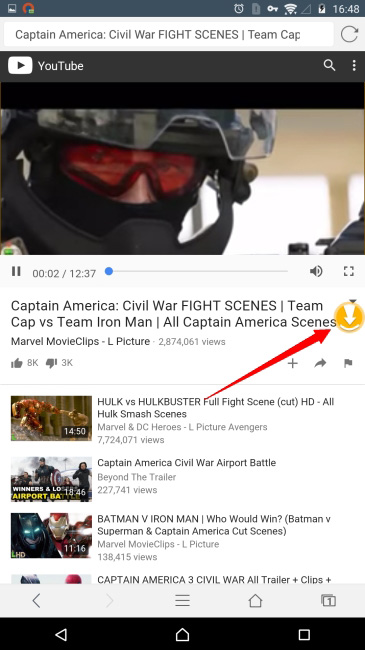 In this way, you can freely watch videos offline without any payments or limits. The greatest part is the videos you save will not contain irritating ads at all, which will give you a best experience while watching.
Viewing YouTube offline on iPhone/iPad
Currently, no apps are available in App Store allowing you to save YouTube videos on your iOS device. As the famous saying goes, "There are more solutions than problems". Some desktop applications and websites permit you to download videos from YouTube on PC. Hence you can firstly download the videos on your computer and then transfer them to iPhone or iPad.
Step One: Download YouTube videos on PC
Video Grabber is a powerful application for downloading a great number of videos from various websites. It also has an online version, which is totally free. Without further ado, just follow the steps here.
Visit "videograbber.net". Paste the video link and click "Download".
A window will appear asking you to download launcher. Click "Download Launcher". After that, install it on your PC. Luckily, you only need to go through the process once.
Once done, you can choose the format and resolution of the video and begin to download.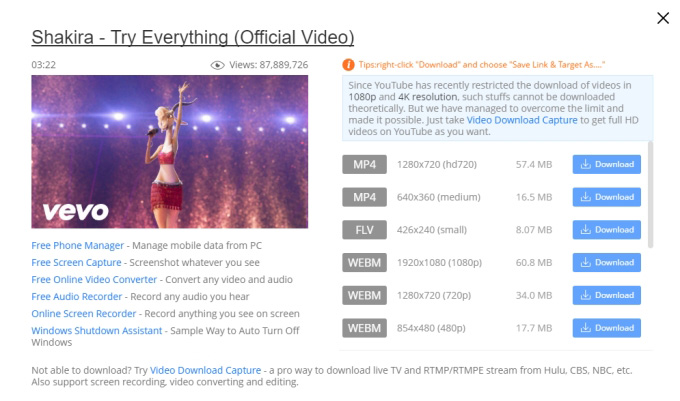 Step Two: Transfer Videos to iPhone/iPad
Now that you get the videos on your PC, the following steps are quite easy. All you need is an easy and fast file transfer tool. AirMore would be a perfect choice. You will see how simple it is to transfer data from PC to iPhone using this web-based app.
Go to "web.airmore.com" and use the app to scan the loaded QR code or click the device name in Radar on the webpage. If you prefer to connect in Radar, then tap "Accept" on your iOS device to build connection.
Click "Videos" icon and choose "Import" tab on the top. Select the downloaded YouTube videos from the computer and transfer them to iPhone or iPad.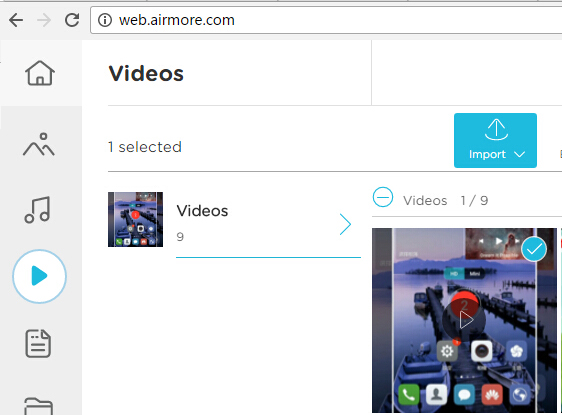 Using the above method, you are now able to watch YouTube offline on iPhone and iPad at your will. And like the Apowersoft Browser app introduced before, this way also helps you clear ads automatically.