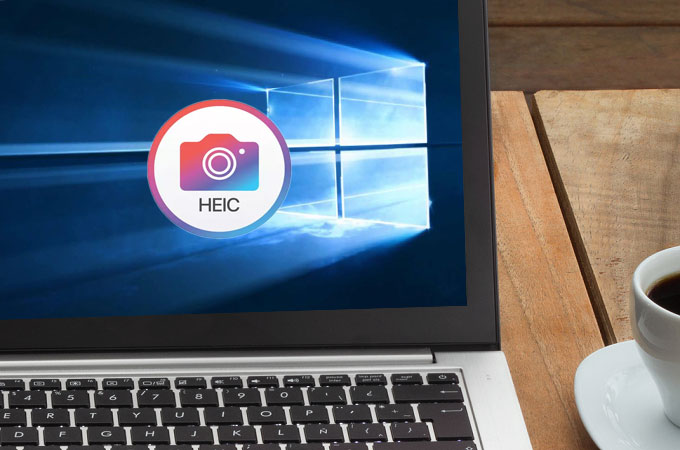 iOS 11 comes with new image format for iPhone and iPad devices. From the beginning of this version, rather than saving your media files on the JPEG format, your mobile phones will store them as an HEIC extension. HEIC are files saved within the High Efficiency Image Format (HEIF), an image container that uses modern compression technology. It is perfect for iOS devices because it has limited memory storage unlike Android. However, Windows the PC does not support this file format currently. Here are some of the applications you can use if you want an HEIC file viewer.
Top 2 Ways to View HEIC Photos on Windows without Conversion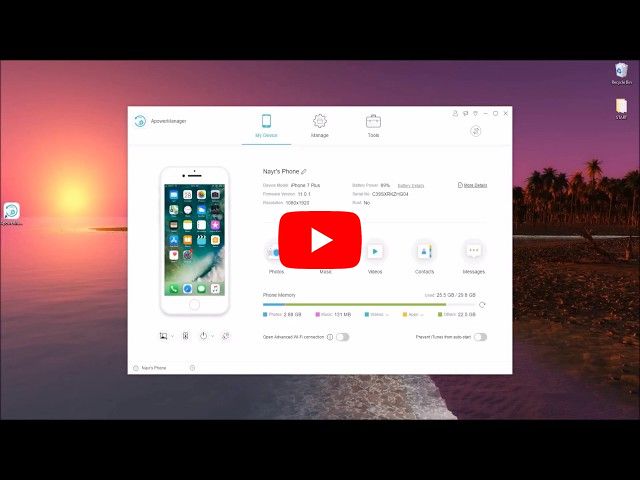 ApowerManager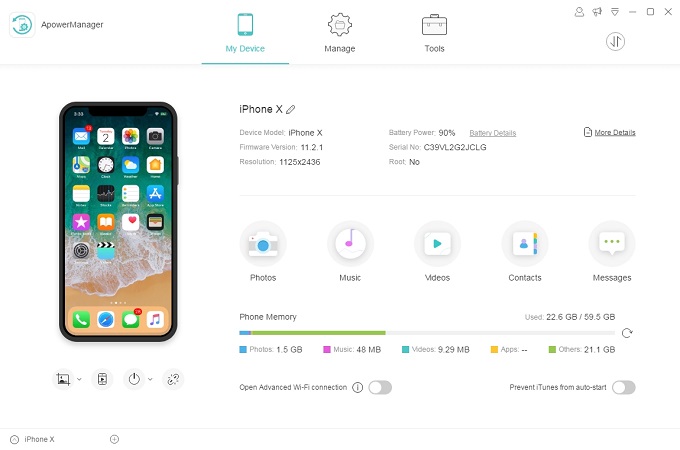 One of the easiest solutions that you can use is ApowerManager. Basically, this is a phone manager that exports and imports files between Android/iOS and computer. It enables users to organize images, videos, music, and other documents stored on their mobile phones. Furthermore, this serves as a media player by which you can play music, watch videos as well as view photos.
The recent update supports the viewing of HEIC photos directly without the need of downloading the file to your PC. Thus, you won't have to go through a series of complicated steps just to display your pictures. Also, it can zoom in and out of your pictures, effortlessly switch between images, and rotate them. Follow the instructions below to view HEIC photos on Windows.
Download and install the latest version of ApowerManager.Download
Once installed, open the program and connect your iOS device using a lightning cable. Click on "Trust" to establish successful connection.
Upon the connections is established, the app will provide full access to the files stored on your phone. On the main interface of the program, tap on "Photos" or go to "Manage" > "Photos".
Now, you will see all the pictures on your device. To view your images, click on the eye icon or double click on them.
Dropbox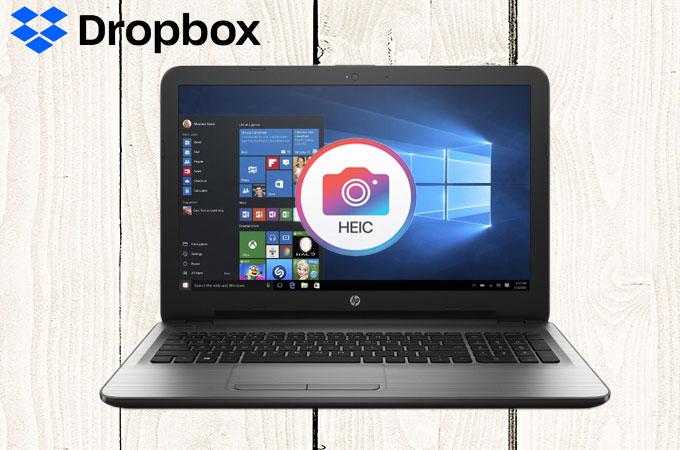 Another feasible way is through the Dropbox application. It is an application that allows you to upload and store files on the cloud. With this program, you can easily sync your files between different devices and access them anytime of the day. This tool can hold big files such as HD films and movies. Moreover, users can instantly open images and videos including HEIC format. There is also a mobile version which you can download and install on your iPhone/iPad. Check out the process to learn how this HEIC viewer for Windows works.
To begin, open any browser on your computer and visit Dropbox. Sign in in case you have existing account but if you don't have one, create yours using a working email address.
Next, click on the "Upload files" button then transfer your files from your computer to the app. If you have the images stored already, skip this step.
Finally, tap on the eyelike icon next to your files to view your pictures.
Aside from this, the app can automatically convert your HEIC to JPG format before you completely upload them. Just select the option "Save HEIC Photos as JPG" and you're good to go.
Conclusion
These are the ways regarding how you can preview your HEIC files without the need of converting them on your Windows PC. To make a comparison, ApowerManager provides an excellent yet simple and easy means to view HEIC images on Windows. First, you won't need network connection to make the app function. So, if you don't have access to internet, you can still open your HEIC photos. Besides, rather than going through additional step, which is to upload your photos, you just have to connect your phone and view them immediately. It will be easier to search for a certain image with this because your files are arranged accordingly.