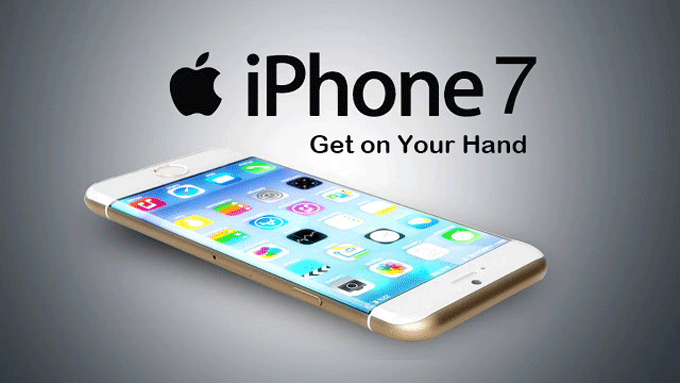 The launch of the iPhone 7 is indeed the talk of the town. With its sleek design, familiar operating system, dual camera function and sexy jet black color, who would say no to this magnificent stunner? Many Apple fanatics can't wait to ditch their old phone and switch to iPhone 7. There are some things you need to take note of before switching to a new iPhone. Backing up your old smartphone and erasing all its content securely will give you the ease of convenience as well as accessibility of transferring stored data. Read on to learn more.
Two Tricks Before Switching to iPhone 7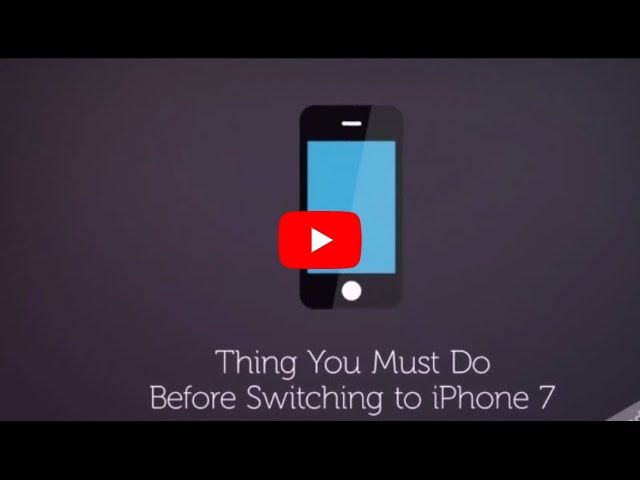 Trick 1: Backup Data On Your Old Phone
The first thing that you need to do is to backup all data stored on your old smartphone. This is necessary for you to transfer all files from your old phone to the new one. There are many ways on how to backup data. You can use the manufacturer suggested method via exclusive programs or the third party applications. The suggested method is great, but they are often complicated which make them inadvisable especially for those who don't have the technical knowledge. Gladly, you can use third party applications that may give you more freedom and ease of usage.
Backup Old Phone via Apowersoft Phone Manager
Dubbed as the one-stop management for all phones, the Apowersoft Phone Manager offers an easy way to manage all sorts of data stored on your smartphone. Whether you are using iPhone or Android, you can use this app to effortlessly backup videos, photos, contacts, messages, call history and many others onto your computer. Blow are the easy steps that you may refer to:
Install Apowersoft Phone Manger on your computer.Download
Start the program and connect your mobile phone to PC.Android

For Android users, you can use USB cable or WiFi connection.
Open the USB debug mode and click "Connect now".
For Wi-Fi connection, you must install the Phone Manager App on your phone, then connect wirelessly by scanning the QR code.

iOS

For iPhone users, the available mode of connection is through USB or Wi-Fi.
Plug your iPhone to PC via USB cable and click "Trust" when a dialog box pops-up.
Wi-Fi connection is likewise available but you must configure your iPhone first via iTunes.

To backup specific data such as photos, videos, music, documents and more, simply click the corresponding tabs on top and select the files you need to transfer. Mark each checkbox and click "Export" to save it on your computer.
To backup your whole device, go to "Tools" and select "Backup".
Follow the on-screen prompt and wait until the process completes, now you're ready to switch to iPhone 7.
Trick 2: Erase Data On Your Old Phone
After you have successfully backed up your phone, erasing all data stored on it is the next thing you need to do before you switch from old phone to iPhone 7. Keep in mind that simple deletion of data is not enough to protect your privacy. You need to ensure that everything has been cleared thoroughly, and it won't be retrieved by anyone else.
When switching to iPhone 7, it is advised to use a data eraser software such as the iPhone Data Eraser before selling or giving away your old smartphone. The application comes fully compatible not just to iPhone but to Android gadgets as well. It can permanently delete everything that is stored on your phone securely. Please follow the steps for operation.
Download the program on your PC.Download
Connect your iPhone or Android to computer via USB cable.
On the main interface, click "Erase all data" icon.
Type "Delete" to confirm the action.
Click "Erase now" button to permanently erase all data stored on your device.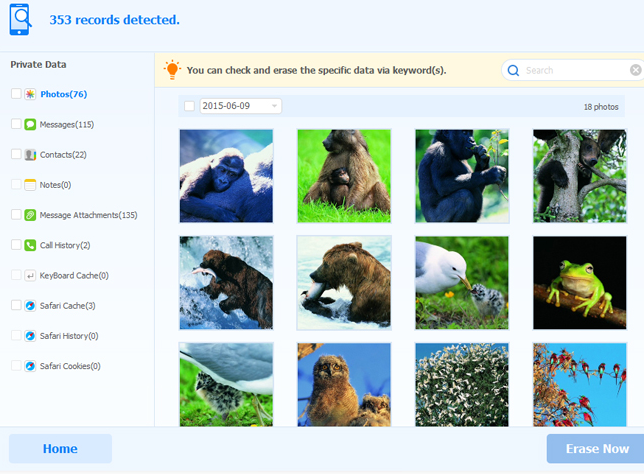 Final thoughts…
Before you switch to a new iPhone, make sure to backup your old device first and securely erase all data stored on your previous handset. Creating backup is important to keep safe important files that you can later restore when the new device arrives. Securely deleting data on your old phone on the other hand prevents it from getting into the wrong hands.
Tips: No budget to switch from old phone to iPhone 7? Why not switch to iOS 10 first so you could experience things first-hand how it feels like operating the newest handset from Apple.