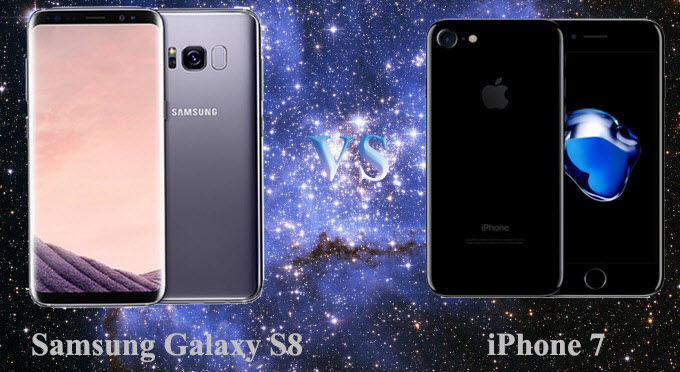 Samsung is back to redeem its lost, after the recall of Note 7, with the release of the new smartphones for S-series, the S8. This time, they assure that the Note 7 incident won't be repeated as they enhance their battery test. With this being said, smartphone users anticipate what the company will offer. Indeed, the S8 has raised the standard of smartphones in 2017. Since it has been out on market, compliments flooded the advanced features of the phone. And as usual, it has been compared to Apple's phone, its rival. If you are wondering the differences between Samsung Galaxy S8 vs iPhone 7, let's take a closer look at both devices.
Samsung Galaxy S8 vs iPhone 7 – Comparison in Different Aspects
Design and display
Samsung S8 stunned smartphone users with its edge-to-edge screen or what they refer to as "infinity screen". This particular design makes the phone unique among its viable competitors, the iPhone 7 which has not yet deviated from their past releases significantly. The S8 has a curve edge screen that makes it comfortable to hold compared to the flat design of iPhone 7. On top of that, the S8 and S8+ are bigger measuring 5.8″ and 6.2″ respectively while the iPhone 7 and 7 Plus at 4.78″ and 5.5″. This marks the biggest smartphone released, so far, on 2017.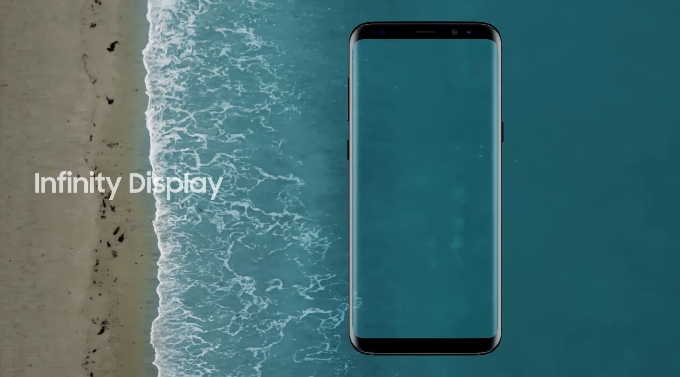 As to iPhone 7 vs Galaxy S8 in terms of display, both incorporate amazing technology. Samsung has the latest generation Super AMOLED display while the iPhone has LED-backlit LCD. If we are to compare the resolution, Samsung outweighs iPhone with its 2960×1440 and 529 ppi density versus 1920×1080 and 401 ppi. In addition to that, both phones are water resistant. However, S8 has a better waterproof certification. Whilst iPhone 7 is IP67 certified, S8 is IP68 certified. This makes the iPhone more vulnerable to water than the Samsung.
Camera
With the fast advancement in camera lenses of smartphones, Samsung Galaxy S8 and iPhone 7 make sure that they will provide satisfying shots to users. This being said, both phones apply a rear camera with 12MP camera sensors with f1.7 lenses that produces high-end images. In terms of front cam, S8 departs from the 7MP of iPhone. For better selfies, it employed 8MP camera with auto-focus. In addition to that, it upgraded its image signal processor or IMP which affects focus speed and HDR performance. Likewise, iPhone 7 Plus differs from S8 with its second camera sensor. This is particularly responsible for distance and depth-of-field effects.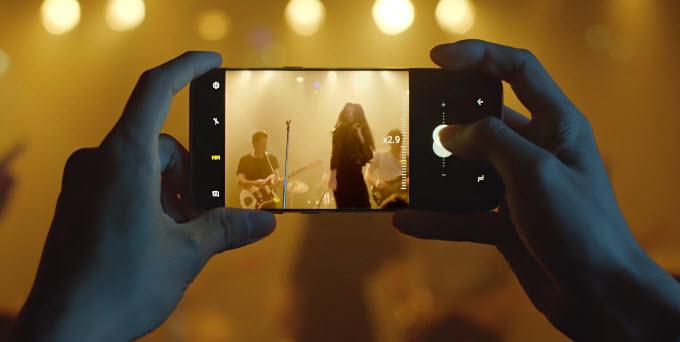 Hardware
It is undoubtedly difficult to compare the operating system of Galaxy S8 + vs iPhone 7 Plus since they employ different software. Samsung runs under Android 7.0 (Nougat) while the iPhone uses iOS 10.2. Nevertheless, both phones are enormously responsive. With 3GB RAM and A10 Fushion chipset, iPhone 7 has an amazingly powerful processor. Meanwhile, Samsung S8 has Snapdragon 835 or Exynos 8995 with 4GB RAM providing the phone's slick performance. In terms of memory, the S8 comes with a 64GB and expandable storage while the iPhone 7 has 32/128/256GB options. Moreover, it has a dual port where you can insert two nano sim cards or one nano and micro at once which the Apple has yet to offer.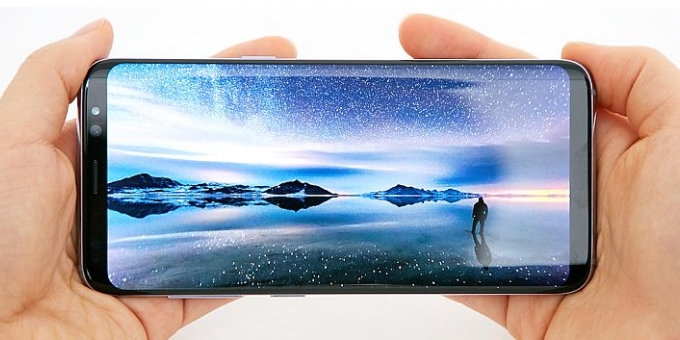 When it comes to battery, S8 and S8 Plus have 3000mAH and 3500mAH correspondingly while iPhone 7 and 7 Plus have 2900mAH, relatively smaller. But since the Samsung has a unique display that requires more power consumption, it still yet to say that it's above Apple.
Price
Comparing the price of Samsung Galaxy S8 vs iPhone 7, with all the S8 has to offer, it is more expensive by a hundred dollar to iPhone 7. Whilst you can purchase the S8 at $750, iPhone 7 is at roughly $649.
Other features
When it comes to extra features, Samsung S8 clearly outpowers the iPhone 7. One aspect that is notorious to Apple's phone is its inability to be customized. On the contrary, S8 is getting positive feedback on the wide themes stored on the phone. Furthermore, it is fast charging on wired or wireless charger while iPhone 7 still takes its toll on its slow charging time. What is more awesome on S8 is its dual audio features which iPhone 7 from a device simultaneously. On top of that, volume can be controlled independently.
Now, the judgment is yours to make. What phone impresses you the most in the battle between iPhone 7 vs Galaxy S8? Will the attempt of Samsung to redeem their name beat Apple's stability in the market?