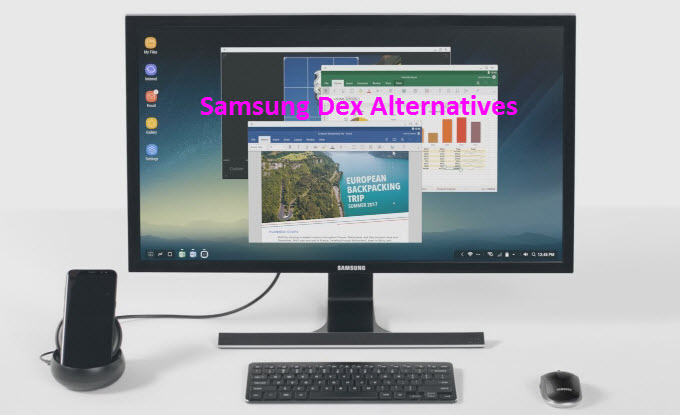 Many mobile users have been dreaming of a phone that can turn into a computer. Especially for businessmen, professionals, and students, it would be beneficial if you can carry a little computer in your pocket and use it anytime you want. Samsung thought of it and released the Samsung Dex. This is a device which can help you to transform a smartphone into a computer when you attach a monitor, mouse, and keyboard. It seems to be very nice, however, it comes with a high price. Also, only Samsung Galaxy S8 and S8+ work on Samsung Dex. Luckily, there are Samsung Dex alternatives you may utilize so that you can spend less or use your phone in case you don't have their latest model.
Top 3 Samsung Dex Alternatives
Samsung Dex looks like a black ashtray which you can slide back to find the USB-C port where you can put your phone. Meanwhile, on the back part is where two USB- A ports are located. This is where you can connect the mouse, keyboard, storage and HDMI port. For those phones older than Galaxy S8 or S8+, please check the following alternatives to Samsung Dex for a desktop experience powered by your phone.
ApowerMirror – Samsung Dex Alternative for Mirroring and Controlling Android Phones
The first tool recommended to you is the ApowerMirror, which is a mirroring app letting you mirror smartphones to your computer. This is a good alternative option because you can see your phone's screen on the computer. Not only that, you can also take full control of your Android from PC using your mouse and keyboard. Here is how you can make use of this tool.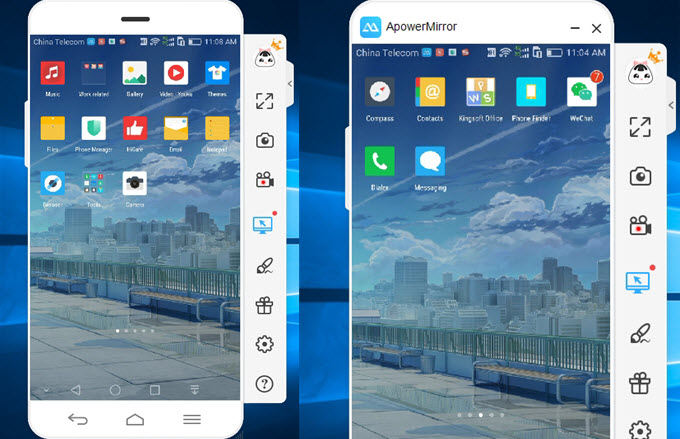 Download and launch the app on both your PC and mobile phone.
Make sure that both devices are connected to the same network.
Click on the "M" button on your phone and then "ApowerMirror+computer name".
When a box pops up on your phone screen, click "Start Now".
Once the connection is set up, your Android phone screen activity will be presented real-time onto the display of your laptop or computer via ApowerMirror.
You can also control your device with mouse and keyboard to run Android apps on PC.
Aside from being an alternative to Samsung Dex, this tool can also allow you to take a screenshot of your screen. Just simply start using your phone, and from the computer, you can start capturing your phone's display with a single click. Furthermore, you can record any activity which is being done on your mobile with this tool.
Samsung Sidesync – Official Samsung Phone Manager Program
Another helpful tool that you can use is the Samsung Sidesync. This can also mirror your Samsung device to the computer. Furthermore, controlling your phone through mouse and keyboard can also be done with this. In case you are interested in using this software, simply check the steps here: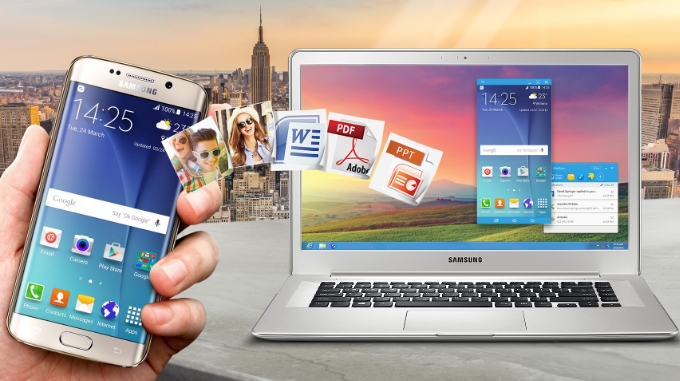 Use this program by installing the app on both your phone and PC in order to make it possible to manage your phone through the computer.
Run the software on both your computer and your Android phone after you successfully installed it on both devices. You may then connect via USB cable or via WiFi connection.
Once connected, your phone will then start to be mirrored on the computer.
Once all the activities on your phone are projected onto the big display of your computer, you can take control over your phone with your keyboard and mouth on your computer, and easily manage your phone data and applications from the computer display, as long as the program is running on both devices.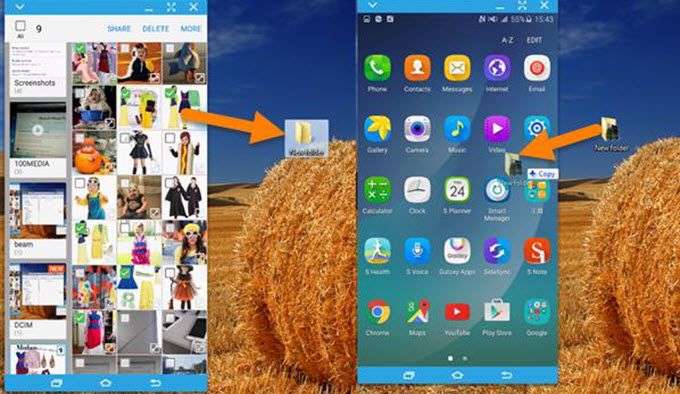 Andromium – Similar Product to Samsung Dex
Andromium is another tool similar to Samsung Dex. You need to purchase it for use but it is cheaper than the Samsung Dex. It can turn your Android phone into a computer by simply plugging your phone into the dock. You also need to install the software on your Android phone and then connect the monitor on the other end of the dock. The app will then help you to provide all the capabilities of a computer. You may then view your phone's screen on the PC and at the same time control it. To fully benefit from this Samsung Dex alternative, you can just refer to the steps below: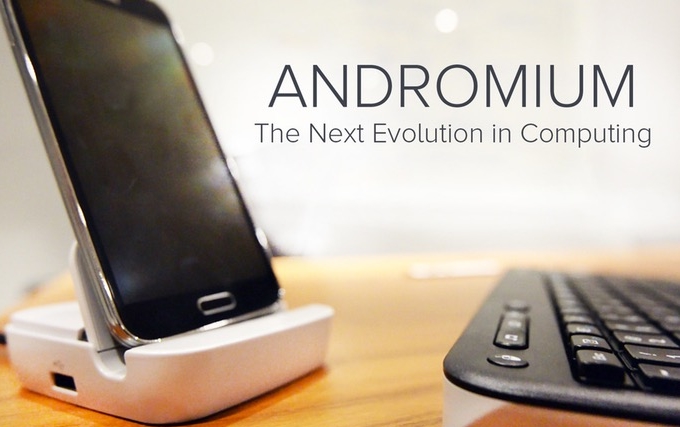 You need to install the app from the play store and restart your phone to give the right permission to launch the application.
You also need to have your phone under the same Wifi as your computer for the later steps to efficiently set up a connection from the beginning.
Once you set up the app on your mobile and give the right permissions as well, and also do the same for the desktop version, you can establish the connection and directly manage your phone from your computer with the available tools.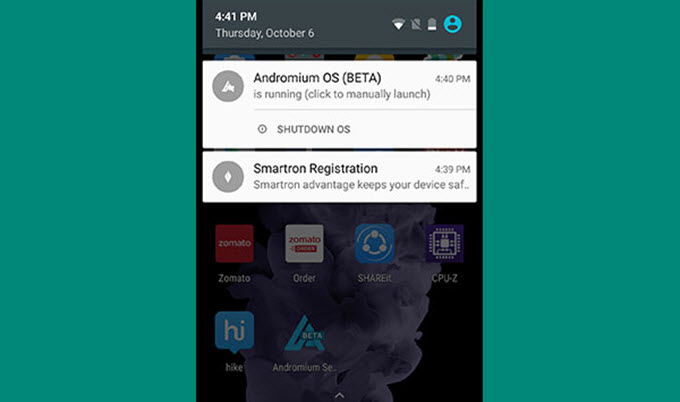 Comparison among Three Samsung Dex Alternatives
| | ApowerMirror | Samsung Sidesync | Andromium |
| --- | --- | --- | --- |
| Screen mirroring | | | |
| Control Android phone | | | |
| Take screenshots | | | |
| Record screen | | | |
Conclusion
As known from the above statements, all of the tools recommended will definitely help you. These three alternatives to Samsung Dex all leave you good desktop experiences such as a big screen, a full-size keyboard, and a mouse. However, if you see the table, ApowerMirror seems to be much more helpful, for it has additional features which the other tools do not have.