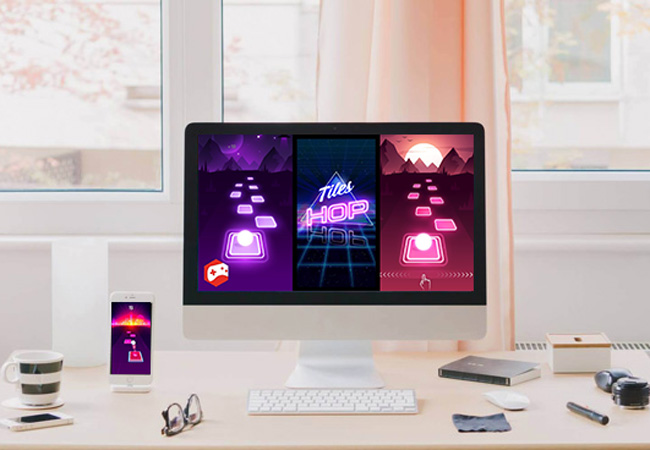 Tiles Hop-EDM Rush is the latest game by AMANOTES that will entertain you with a bouncing ball that moves along to the beat of your music. With its main goal, you have to win the game by making the ball land on the tiles as the speed increases. It may sound simple; however, by just using your phone, you might find your screen too small or not enough for you to play it very well. Luckily, you may now play Tiles Hop-EDM Rush on PC by using a screen-mirroring tool. This tool will help you cast your phone's screen to a TV or a PC. To know what mirroring tool is this all about, read-through the article and try it for yourself.
How to Play Tiles Hop-EDM Rush on PC
ApowerMirror
The best mirroring tool that you may use to play Tiles Hop-EDM Rush on your computer is ApowerMirror. This is a product of Apowersoft that works best when it comes in casting your phone's screen display to a computer or vice-versa. Moreover, this tool employs a big help when playing your favorite mobile games by playing them on your PC. Thus, controlling your gameplay will be much easier for you with the use of your PC's keyboard and mouse. Here is the guide for you to follow on how to play Tiles Hop-EDM Rush on pc.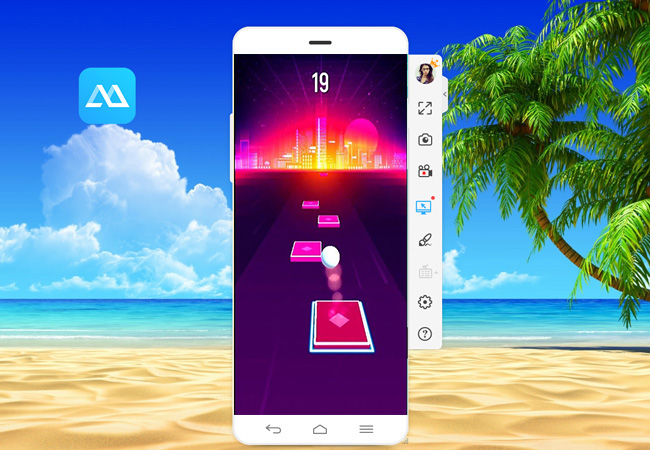 On your PC, go to the official page of ApowerMirror and download it. Or you can click the button below to download it.
As with your mobile phone, go to the Google Play Store and look for the application. Launch on both devices afterward.
On your phone, tap on the "M" icon, choose the name of your PC, select "Phone Screen Mirror" and tap "Start Now" to mirror your mobile phone to your PC.
Tips and Tricks to Play Tiles Hop-EDM Rush
If you find this game addictive and enjoyable, you may refer to the following tips and trick as your guide for you unleash your full potential as you play the game.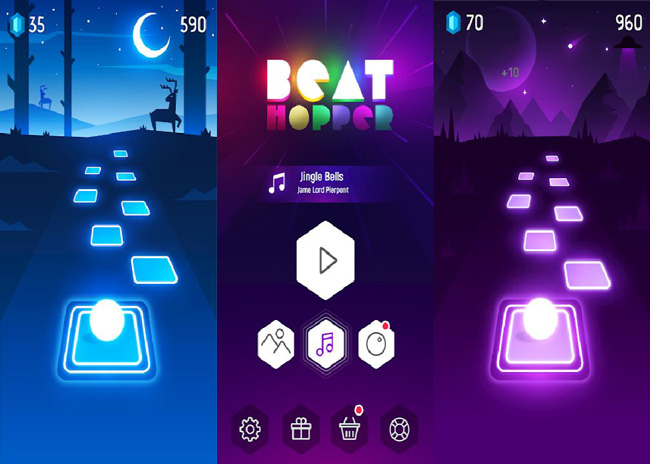 Go with the flow
Always keep yourself focus at all times. Just hop and make sure that you hit the next tile.
Plug in your headphones
Making use of your headphones will keep you focus during the game. By doing so, you will hear the bass sounds on the game that is often coordinated with the bounce of the ball.
Save diamonds
Saving diamonds is like saving in-game money; you may use these diamonds in buying new songs or ball within the game.
Watch video ads
Watching a full-screen video ad will make you unlock some songs. Though may be a very frustrating thing, try to watch as many ads as you can without skip.
Complete achievements record
Completing achievements will give rewards that you may use during the game, like diamonds and other points. Some achievements are hard to complete while some are not. Some also reward you with a new song.
Conclusion
And that is all the things you need to know on how to play Tiles Hop-EDM Rush on the computer. You may now enjoy playing this game or any mobile game using your computer with this tool. Moreover, you may also video record your gameplay via screen recording feature that makes this tool more awesome to use.