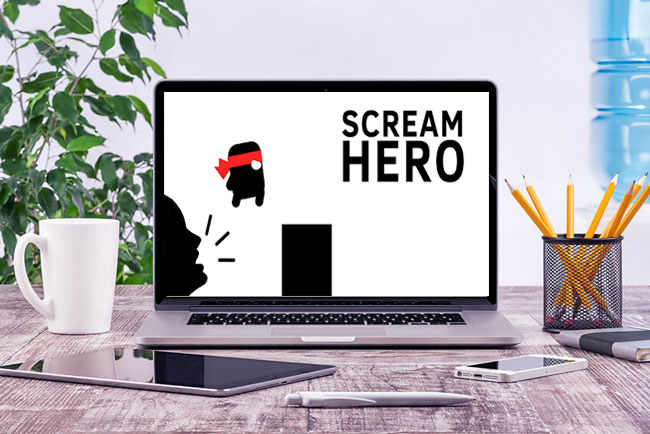 Scream Go Hero is like most "endless runner" mobile games. The character is controlled by yelling at your phone. Speak softly to run and yell to make it jump. Simple as it may seem but a very challenging game to try to control your hero. However, playing this game will be so much fun on bigger screens such as PCs at TVs. With this, you may use this article as a guide on how to play Scream Go Hero on PC.
How to Play Scream Go Hero on PC
How to Play Scream Go Hero on PC with ApowerMirror
ApowerMirror is the top reflecting application that allows user's phone screen to mirror into a larger screen display. This application is well-matched on both Android and IOS devices. It also allows users to take over their phone and can play mobile games on pc that makes it more interesting to use. Sharing photos and videos will be so much fun with friends by using this application. Moreover, it also lets users display PPTs for class discussions or colleagues easily. Additionally, it provides features to satisfy users' needs by just using this application. Below are the systematic procedures on how to play Scream Go Hero on pc.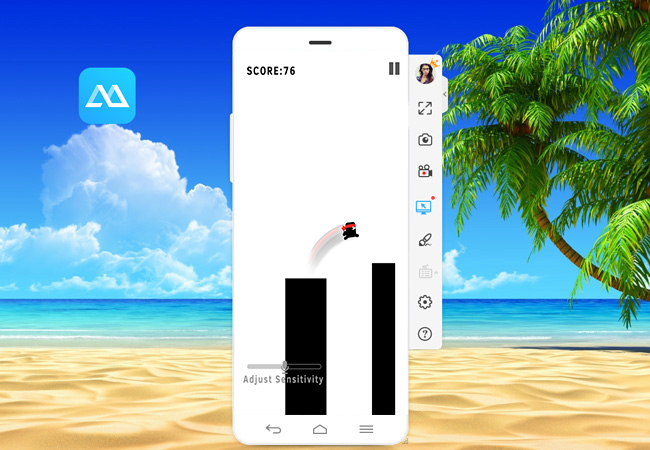 Download and install the application on both PC and mobile device. Launch it afterwards.
Connect both devices using a USB cable or connect them wirelessly via same Wi-Fi server.
On your phone, click the "M" blue button then choose the name of your PC. Select "Phone Screen Mirroring" and tap "Start Now".
Lastly, open Scream Go Hero, wait for the game to load and start playing.
Tips and Tricks to Play Scream Go Hero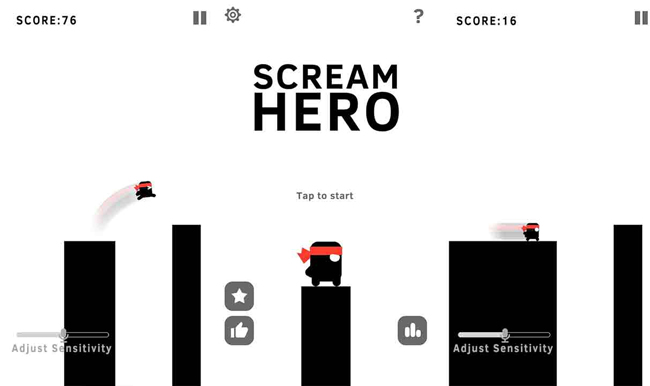 1. Make use of your time
There is no time limits in this game, that you can finish your game fast.
2. Control Walks and Jumps
Take note that the hero you control may behave differently even when you use the same volume with or without headset and see which one suits you best.
3. Keep Calm
Have a firm control on the game. It may be very difficult to stay calm but staying relax makes you consistent to control your voice and breathing.
4. Watch Video Ads
In this game, you will encounter situations wherein you will repeat a stage all over again because of light mistakes or miscalculations. This may be very frustrating at some point but you can always watch video ads to respawn on the exact spot where you died to have another chance to complete the level successfully.
5. Turn off Wi-Fi or Mobile Data to Avoid Ads
Some Ads pop-up between stages where players lose their momentum which make the game a little more difficult to finish. Turn of your Wi-Fi or Mobile data to avoid these ads. However, there will not be any chances of resurrections if you fail the stage.
Conclusion
Playing your favorite mobile game will not as hard as it used to be when playing it on a smaller scree. With ApowerMirror, you can now cast your phone to a larger screen and experience a wider gameplay. Just follow the simple steps on how to play Scream Go Hero on computer.