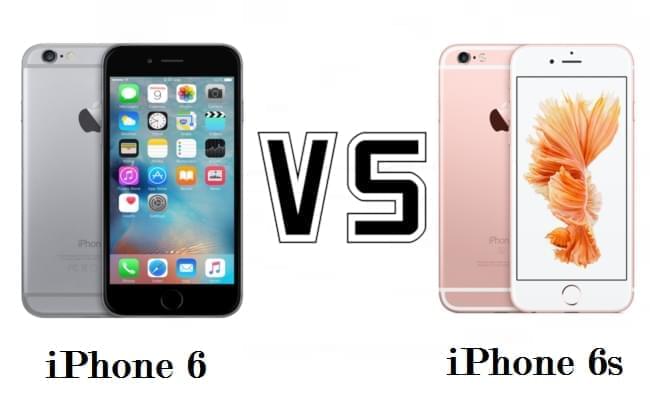 On September 25, the newest iPhone from Apple Inc. was initially released in 12 countries. This iPhone 6s model will be available to the rest of the countries by the end of this year. With its appearance looking just like iPhone 6, you may wonder the major differences between the two and if upgrading to a new one is worth it. This post will concentrate on the topic of iPhone 6 vs iPhone 6s so that you will know what distinctive features you can get from the newer model.
Comparisons between iPhone 6s and iPhone 6
1. Display and Design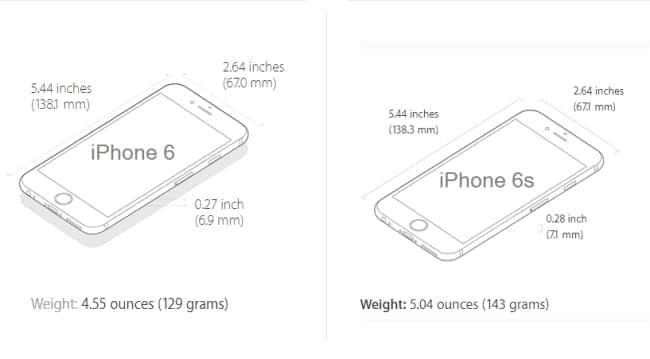 If you're simply looking at the appearance of iPhone 6 and iPhone 6s, you probably wouldn't notice a difference since they look almost identical. However, you may quickly notice that iPhone 6 is a little bit slimmer than the new model by taking a closer look. iPhone 6 has a dimension of 138.1 x 67 x 6.9mm, while iPhone 6s has a dimension of 138.3 x 67.1 x 7.1mm. The older model is also lighter at 129g while the new one weights 143g. However, while iPhone 6 is only available in silver and space grey, you have more color options with iPhone 6s as it adds gold and rose gold in the list.
While both of these models have the same screen size, the newer one has adopted the strongest glass in the industry. Also, what makes iPhone 6s a stand out is its new 3D Touch technology. It currently works with the native apps of Apple, but you would find it helpful as a time saver once you get used to it. It will give you various options depending on how hard you press on the screen. For instance, if you're drawing on your phone, a light press would let you draw in thin lines, whereas pressing harder would make the lines thicker. Pressing lightly on an email will show you its preview and pressing harder would open it.
2. Camera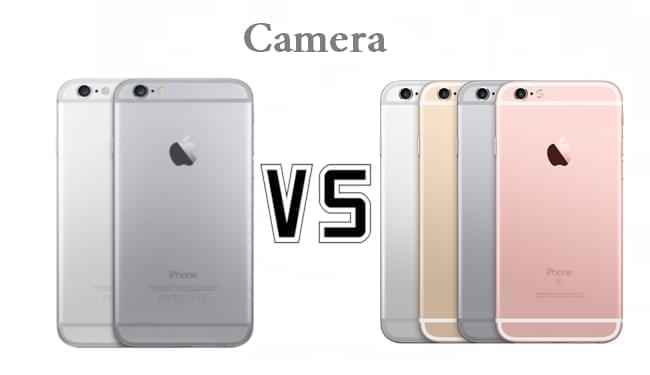 If you love taking photos like many mobile users do, iPhone 6s wouldn't disappoint you. It offers better camera features than iPhone 6. First, let's have a check about the rear camera. It features a 12 MP sensor that would give you more vibrant and crisper photos, compared with the 8 MP sensor of iPhone 6. Another fantastic addition on iPhone 6s is its Live Photos. A 1.5 second video is recorded when capturing an image. When you check out the photo, you would still see the image you captured, but when you press on it, your phone will go live as if you're playing a briefly recorded video. And when it comes to video shooting, iPhone 6s has also greatly improved because it offers recording of 4k videos compared to the 1080p videos of iPhone 6.
iPhone 6s has also improved the front camera by enabling users to take 5 MP photos, while iPhone 6 can only take 1.2 MP photos. Besides, iPhone 6s also comes with retina flash that makes photos three times brighter. This would make your selfies even look better. In this specific iPhone 6 vs 6s battle, the new model clearly wins the camera category.
3. Battery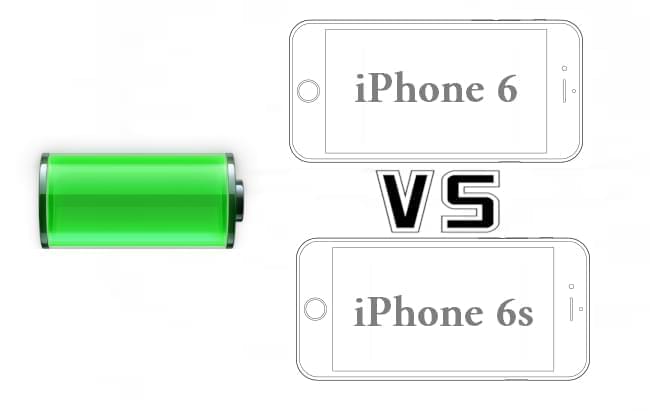 One of the common concerns of iPhone users, especially those who continuously use the devices for various tasks, is its battery life. Unfortunately, there's no added boost in the battery life of the new model. Both the iPhone 6 and iPhone 6s can stay up to 12 hours when running multiple tasks at the same time. Therefore, you still need to charge your new model as frequently as you were using the older one.
4. Processor and Performance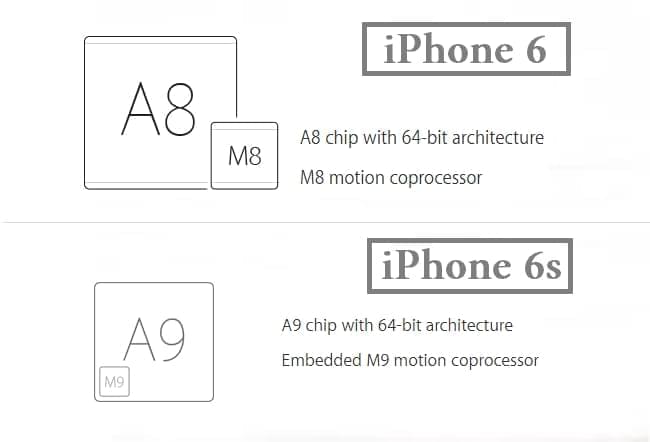 The iPhone 6s uses an A9 chip with M9 coprocessor, which has a much better performance than the A8 chip with M8 coprocessor of iPhone 6. The new model is 90% more powerful and 70% faster when it comes to processing graphics. If you love playing games and using apps that have high graphics and speed requirements, upgrading would be a good option.
Conclusion
Now, we have completed our iPhone 6s vs iPhone 6 comparisons. We could say that although they look similar in design, there're improvements in intrinsic features of the new model including the higher processor, camera, 3D Touch and Live Photos. It could have been better if the battery life was enhanced as well, but all in all it would be worth upgrading to iPhone 6s.