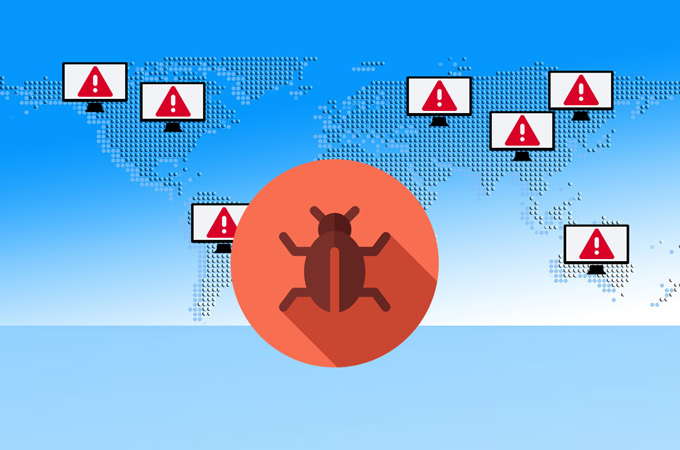 Recently, we posted an article on how to protect your PC from viruses, however, in the world, there are many other computer viruses that are more dangerous and harder to be removed. Today, we will talk about the latest WannaCry ransomware and what we can do with it.
Everything About WannaCry
What is WannaCry?
WannaCry is a worldwide ransomware, which exploits the vulnerability of EternalBlue to spread itself. The computer attacked will receive a notification saying that the users' important data was locked and only paying the required amount of bitcoins can get their data back. What's more, if the payment is not paid by the asked date, the money will double. A week later, if the money is not paid, the files will go forever. This ransomware has already infected more than 300,000 users over 150 countries. And just a few days ago, it affected LG Electronics and made the systems shut down for 2 days.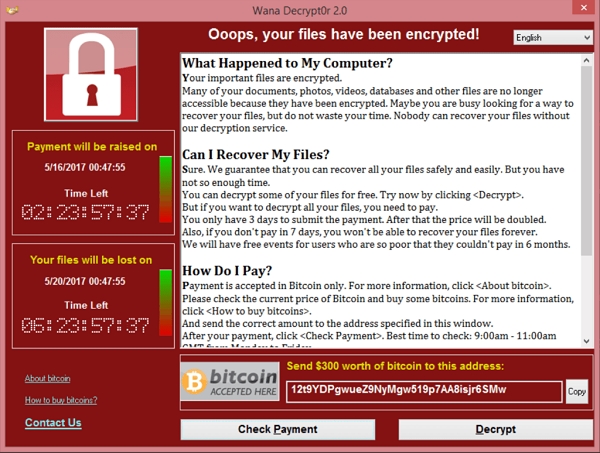 What do WannaCry Attack?
WannaCry infects the computer running Windows System, especially the older Windows versions. It encrypts 176 different types of files, including Office files, archives, media files, emails, etc. The files attacked are with the extension "WCRY".
Below are some of the files types that are targeted by this ransomware.
| File Types | Filename Extension |
| --- | --- |
| Office files | .ppt, .doc, .docx, .xlsx, .sxi, .sxw, .odt, .hwp |
| Media files | .mp4, .mov, .avi, .wav, .mkv |
| Archives | .zip, .7z |
| Photos | .jpg, .jpeg, .png, .gif |
| Emails | .eml, .ost, .pst |
| Others | .php, .java, .cpp, .asp, .key, .pfx, .pem, .csr, .aes, .vsd, .raw, .psd, .svg, .vmx, etc |
What to Do with WannaCry?
As this ransomware is more dangerous than ever, many people may ask "Can the files encrypted be retrieved?", "Is there anything we can do to solve the issue?"
Firstly, we need to claim that it is uncertain paying the required money can ensure the files back. Secondly, until now, there is no effective way to get back all the locked data or remove the ransomware. However, it is rumored that a few files locked can be decrypted by some tools. Thirdly, if you have backed up the encrypted files, here is a solution: clean your computer and restore the files from your backups.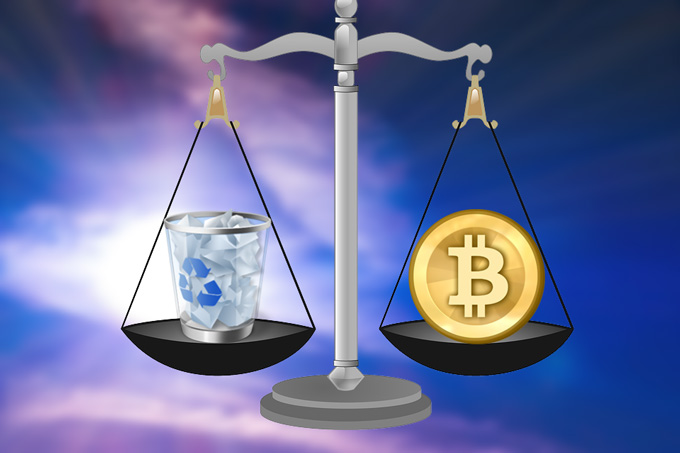 How to Protect Your Windows PC from WannaCry Attack?
Make sure your computer system and software are up to-date. The technicians often detect and find the bugs hidden in the programs, and will figure out the solution against these issues to make the programs and system more healthy and harder to be infected. So the first thing you need to do for protection is to update your system and applications in your computer.
Back up your files. You can upload your files to cloud services or any external hard drives, thus, even your computer is attacked, you may have a solution to recover deleted files.

Use appropriate anti-virus software. There are some programs in the market that can detect WannaCry infection and protect the computer from it. You'd better install one of the apps on your computer and enable it to work for you.
Do not click on suspicious emails. Because the emails may contain ransom links or attachments which will attack your computer or make your computer more vulnerable.
Extra Tips:
Above is what you may want to know about the WannaCry ransomware. As we mentioned, the data lost due to its infection can hardly be retrieved. However, if your files are lost from your PC by other reasons, such as accidental deletion, you can make use of an undelete tool – ApowerRecover. This program can restore photos from your PC, as well as other hard drives. Also, you can utilize it to get back your lost videos, audio, Outlook emails, Office documents, and so on.
What's more, the safest thing to avoid missing any important data is to back up your files frequently.