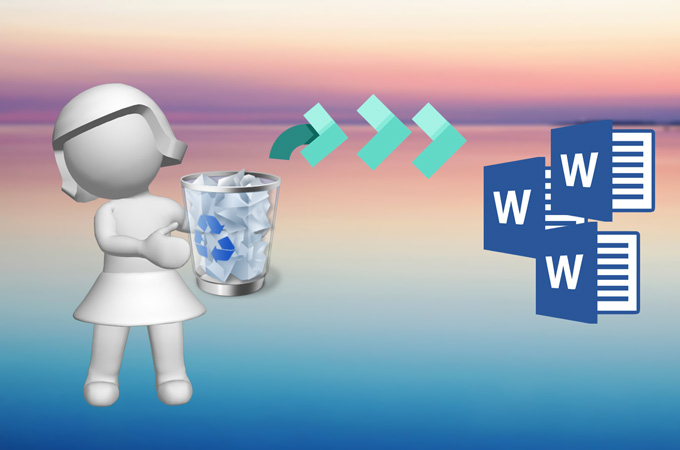 The report that you have been typing for days has gone? Don't be panic because you might just misplace it on your computer. You might just save it on other folder. You can use your computer's "Search" function to locate it. Furthermore, you may also check your Recycle Bin to make sure whether it is there. What if it's not there? Well, you can still recover deleted word document or any other files with the help of the following tools. Yes, there are such tools that you can use to recover deleted files even if they are gone on your computer for good. You may refer with the two best tools below.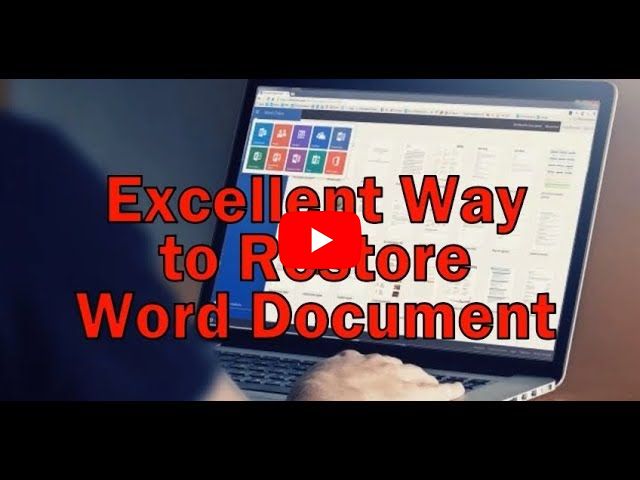 Best Applications for Word File Recovery
1. ApowerRecover
ApowerRecover is an application that is designed to help you restore deleted files on your computer, USB sticks, memory cards, external hard disks and other hard drives. With this great app, salvaging files such as photos, videos, audio, even documents, archives and emails is possible.
Download the application on your computer and then launch it.Download
Once launched, on the interface, choose "Documents" so that application will scan on documents only.
Click "Next" and it will ask you to select a location where you deleted your file. Choose the place and click "Next" again to start scanning.
All the deleted document files will then appear. Click "Type" tab on the left and choose "doc" and "docx" to filter the items. Check the boxes beside the documents that you want and click "Recover" to restore Word document.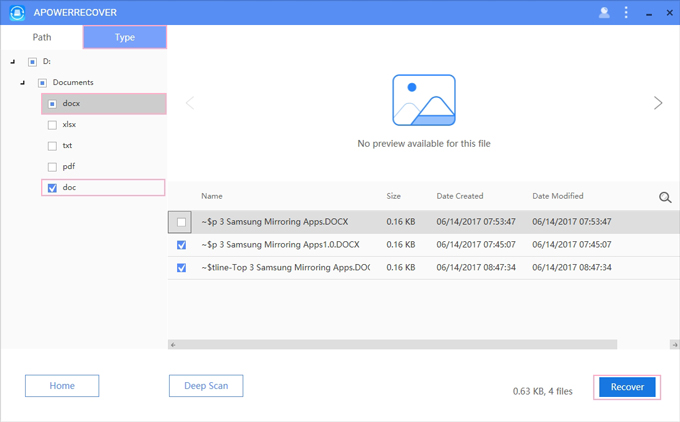 With its easy-to-use interface, you'll be able to retrieve any of your files in just a snap. You just need to remember where you saved your lost file. In case you did not remember, you can choose "Deep Scan" and the software will search for all the files thoroughly.
If you lost your word files from a USB stick or SD card, you can also get them back with this program. Just connect your USB stick or SD card to the computer first and follow the instructions above. When the interface jumps to "Select Location to Scan Files", you can see and choose it under "Connected Disks".
2. Recuva Wizard
Another word file recovery tool you can utilize is Recuva. This program looks very simple but it has strong functions. Not only documents and media files, but also compressed emails can be restored from your computer, media card, iPod, CD and DVD.
With the steps below, you can easily use this program for data recovery.
Step 1: Download and run the application on your computer.
Step 2: Click "Next", choose "Documents" on the interface and the location. If you want to scan the disk, you can click on "In a specific location" and "Browse". If you don't remember where you stored the Word document, just choose "I'm not sure".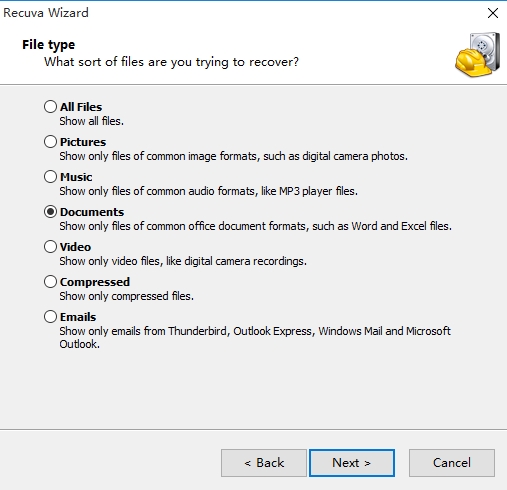 Step 3: Click "Next" again, you can decide whether to enable deep scan or not and start searching. Wait a while, check the file that you want and then click "Recover".
Summary
Both apps are very helpful and easy to use. However, if you only want to recover deleted word document, ApowerRecover works better than Recuva in a field that you can filter the documents according to their types, while Recuva shows you the files including Excel, PPT. Moreover, when you finish the recovery, you cannot go back to Home interface, instead, you need to restart the program. But if you click "Switch to advanced mode", the document status is more detailed than that on ApowerRecover.