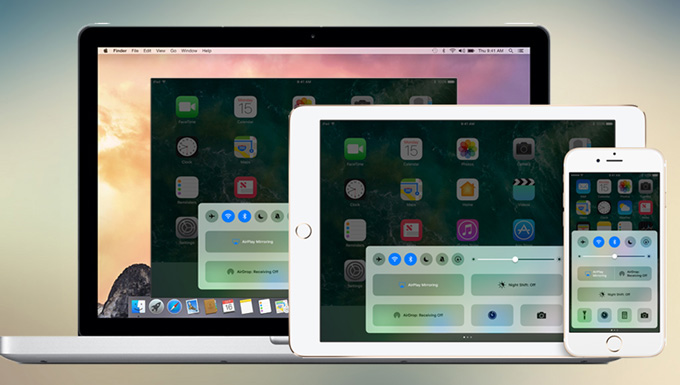 iPhones usually have small screens unless you have the "Plus" version. However, the screen size of the "Plus" version is still smaller than the screen of an iPad. Many of us would love to watch movies or videos on a bigger screen, and so many people are trying to think of possible ways they can display iPhone on iPad. There are several ways to realize that. In this article, you may find the best way to mirror iPhone to iPad.
How to mirror iPhone to iPad
ApowerMirror
ApowerMirror is the first tool you can use. For iOS system, you can use the new function of your iPhone to mirror your phone screen to another iOS device, such as an iPad. To display your phone screen, the best choice is ApowerMirror. It is a professional screen mirroring application that lets you stream your phone screen on your computer or your phone. Additionally, Android users can also take control of their Android devices using a mouse and keyboard. Furthermore, you can also take screenshots and record all activities you do on your device. Before you start to use ApowerMirror, make sure your devices are connected to the same WiFi network. Keep reading to see how to stream your iPhone screen to an iPad.
On your iPhone, go to "Settings" > "Control Center" > "Customize Controls" > add "Screen Recording".

Launch the app on your phone and then tap the "M" button to search for your iPad. Tap the name of your iPad.

Open Control Center. Press hard on "Record" button and choose the name of "ApowerMirror". Then tap "Start Broadcast" to start mirroring iPhone to iPad. Then you can see the iPhone screen on your iPad.
Note: The streaming device requires iOS 11 and higher.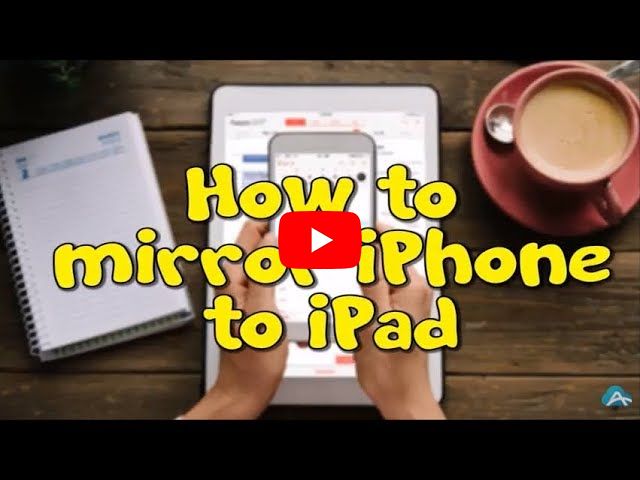 TeamViewer
TeamViewer is an application which works on any platform, may it be computer or mobile devices. Actually, this program has been used to remotely control computers over network. However, it offers a refreshing way to share your screen to another device. Before you proceed, you have to make sure that both devices are running iOS 11. With this app, you can share screen to another device with ease. Now, follow the full guide below to learn how to mirror iPhone screen to iPad.
For an iPhone:
Download TeamViewer QuickSupport on your iPhone and launch it. Your ID will be displayed on the screen.
Go to your phone "Settings" > "Control Center" > "Customize Controls". Add the "Screen Recording" function from the options given.

Go back to the QuickSupport app and reveal Control Center. Press the "Record" button and choose "TeamViewer" then click "Start Broadcast".
For an iPad:
Download and install TeamViewer on your iPad and launch it.
After that, enter the TeamViewer ID on the box provided and hit "Remote Control".

On your iPhone, click on "Allow" when prompted to establish connection.
Now you can mirror your iPhone to your iPad.
Those are the feasible ways to mirror iPhone to iPad. With these methods, you can mirror iOS device to another with ease. Both ways are pretty easy to follow and will save a lot of time. You can choose the one that is most suitable for you.