Tips to Have Your DIY Product Photography
Set Your Own Studio for Your Product Photography
Phone Camera
If you are a beginner in this type of business using your phone camera is not a bad idea. There are a lot of smartphones that provide powerful camera lenses that you can use. However, if your phone lacks those camera features, you just need to set up the right features that your phone offers. With the right product photography apps, you can have attractive product photos in no time.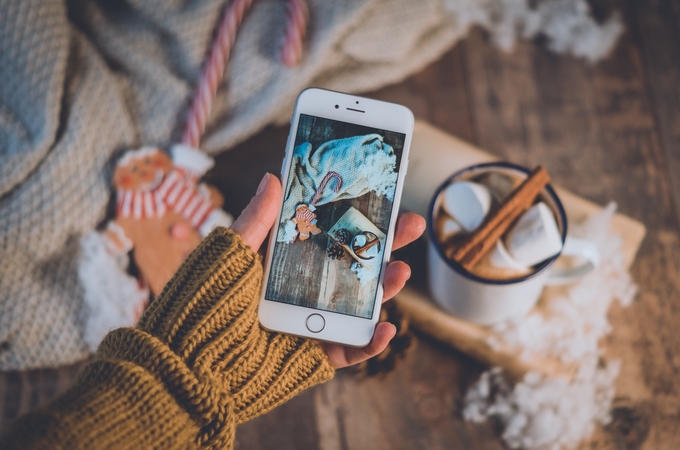 Tripod
There are tripods that are available for mobile phones. Having this in your studio will make your life easier in capturing your products. It can be a helping hand for you to stabilize the focus point of your camera. More than that, you can find different surfaces to have the angle that you want.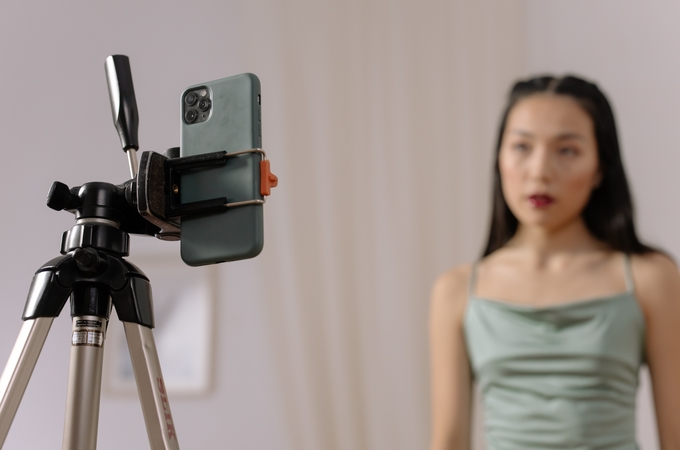 Set Background
Background can make your product attractive or it can also ruin your shot. Choosing the right background for your products is very important. You can have a plain solid background color such as white, green, blue, and more. Just look for a product photography editor that will enhance your background.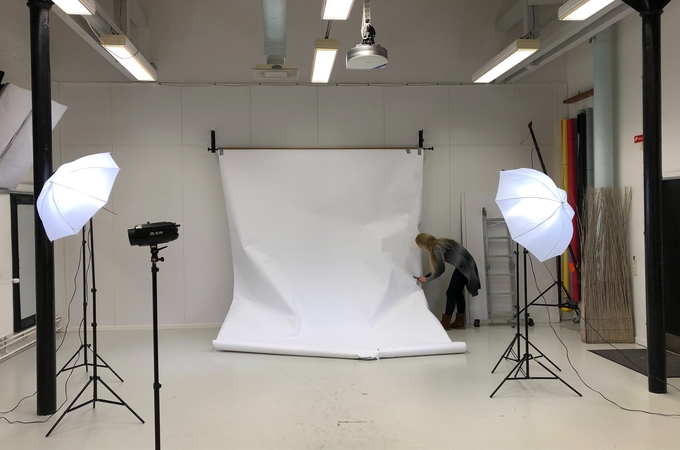 Lighting Effect
Every form of photography greatly depends on the lighting. You can have different light sources either natural or unreal ones. The reflection of the light on the product will bring the extra effect that can make your work look wonderful.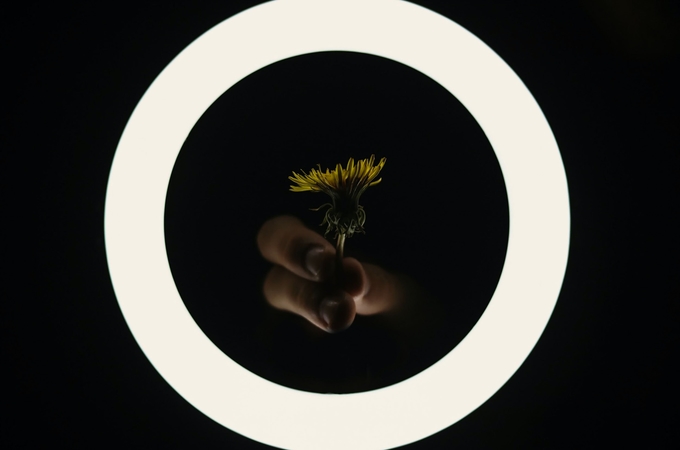 Good Angle
There are different angles that you can use to create a beautiful product photo. You can have a close-up, side-on, head-on, 360-degree angle, 45- degree angle, and more. Having these angles you can produce your very own DIY product photography.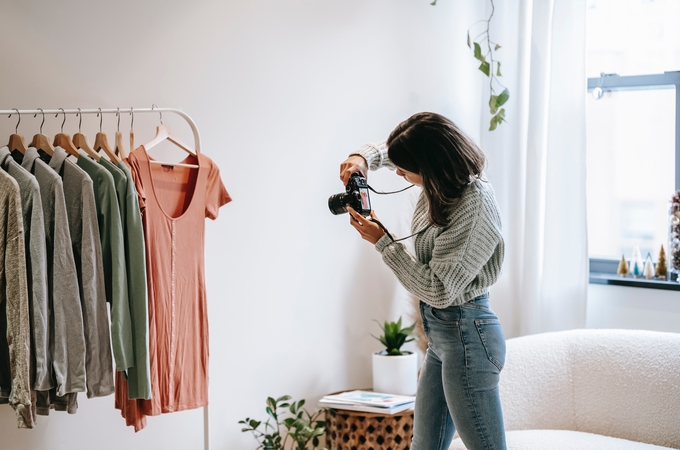 Budget Friendly Apps to Have Amazing Product Photography
If you don't have time to set up your own studio, you can try these alternatives that you can use on your mobile phone.
Apowersoft Background Eraser
Apowersoft Background Eraser is one of the most reliable apps that you may have on your Android and iOS mobile phones. This app will give you all that you need for a product editor. It can automatically remove/change background with the help of its clever AI technology. You may also upload your own background if you want a more unique backdrop for your product. Indeed, Apowersoft Background Eraser is one of the best product photography apps that you can have.
See these 3 steps that you may follow to have a stunning product photography.
Tap the "One-click Cutout" tab to upload your desired photo from your phone library.

Then, choose the "Background" option and select the background color or template that you want for your photo.

Hit the check mark icon, then save your work by tapping the "Save HD" button.
PicWish – 100% FREE
The next budget-friendly tool that you may try using is PicWish. This 100 % FREE online tool that you can access through mobile phones can make your product photography extra beautiful. This product photography editor will instantly give you the things that you needed for your photo. From the different solid background colors to wonderful pre-set templates, you can unlock your online business potential.
Follow this simple guide with PicWish
Visit the official page of the online tool on your mobile phone.
Under the "Resources" option, choose "for eCommerce" and hit the "Start Now".

From there, tap "Upload Image" to upload the image and wait for the transparent result.

Next, choose "Edit" > "Change Background" and select the backdrop that you want.

Once done, tap the "Download" button to save your work.
Other Useful Apps to Have DIY product photography
Simple Background Changer
Simple Background Changer is an efficient Android app that can remove the background from your subject and let you change it into a new one. You can edit the background of your product with the plain background colors and templates that you can find in the app. Other than that, you may adjust the brightness and saturation for your product photography to be more impressive.
Make your product eye-catching into another level
Download and install the app.
Then, tap "Cut Photo" and upload the picture from your library.
Manually remove the background using one of the removal tools of the app.
Next, a windoe will pop out. Choose "Add Background" and select the best background for your product.
Once done, hit the diskette like icon.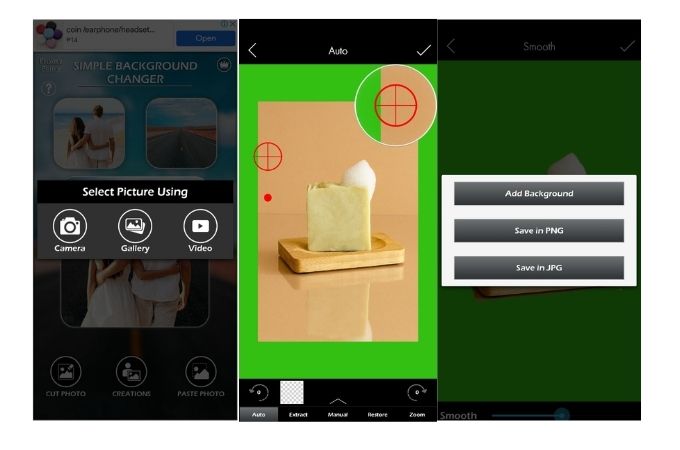 PhotoRoom Studio
PhotoRoom Studio is a versatile app that you can install on your Android and iOS phone. In one tap, the background from your product photo will be removed immediately, giving you different results. With those results, choose the best backdrop for your product and download it directly on your phone.
See these steps below to create a wonderful product photography
Go to the App Store to download and install PhotoRoom.
Then, tap "Start from Photo" to upload the picture.
The product photography editor will present multiple results with different backgrounds.
Select the subject with the background that you need and save it afterward.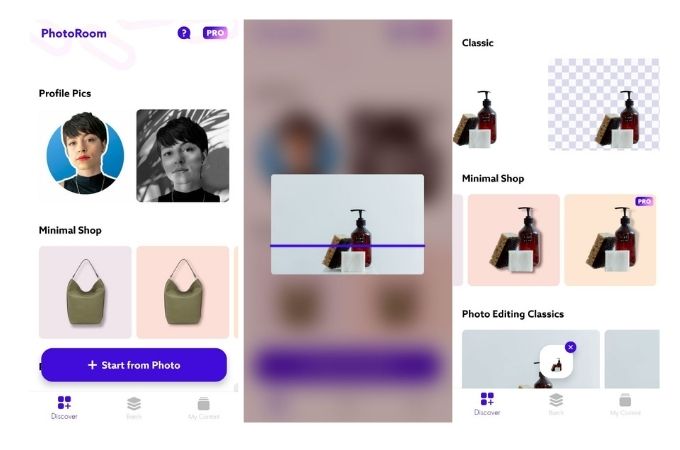 Conclusion
Hope these simple tips that are written in this article will help you out in making impressive product photography. We highly recommend those apps that were budget-friendly which are Apowersoft Background Eraser and PicWish. These apps have a simple interface that everyone can understand. Share with us your experience in following these tips in the comment section below. With the help of these amazing apps, you can have your DIY product photography in an instant.