If you are an online seller and need to save time and money in editing the background of your product photo, try to use these background remover service tools.
Multiple Image Background Remover Tools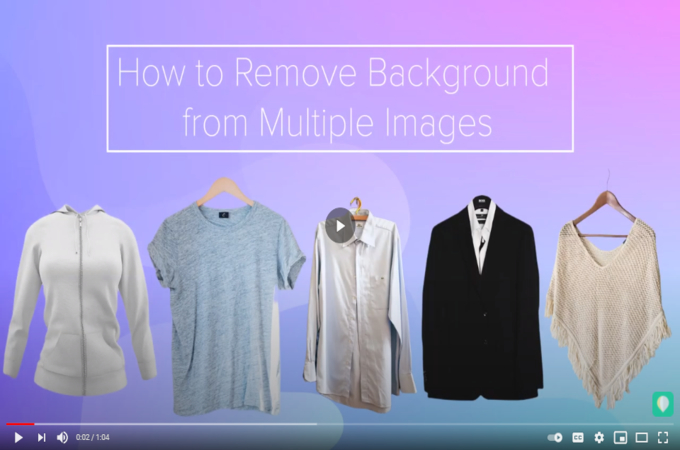 Best Mobile App
Apowersoft Background Eraser (Android & iPhone)
Apowersoft Background Eraser is an efficient app that can remove background in bulk. This app's newest feature uses advanced Artificial Intelligence technology that helps users automatically get rid of the background in multiple images in one go.
Here is the simple guide to remove background from multiple images using Apowersoft Background Eraser
Open the app, choose the recognition that you need.

Tap "Bulk Upload" and choose all the photos that you need.

The app will give you transparent results.
Once satisfied, hit "Save All" to save your transparent photos.
Pros:
User-friendly interface.
Eliminate background in one tap.
Process photos in bulk.
Uses AI tech for precise results.
Cons:
Note:
To get 100 images giveaway, make sure to visit its web version page.
Online Tools
Clipping Magic (Online)
Clipping Magic is the first tool that can remove background in bulk online. This feature will let users upload large numbers of photos. Once your photos being uploaded the online tool will let you track the progress of the photos which the backgrounds are automatically be deleted. Moreover, you may add an additional files while it is still in progress. In other words, the tool will allow you to edit continuously with just a few seconds as their interval.
Pros:
It uses an auto-clip AI.
It offers smart editing tools: keep, remove, hair.
Can clip large catalogs.
Cons:
Photos will be saved with watermark on it.
Remove.ai (Online)
Another online tool to remove background from multiple images is called Remove.ai. This new online tool is making its name in photo background editing. With its advanced AI technology, it automatically erases the background from the photo. What's more, is that you may use this tool to save time for it has the ability to do the bulk process. Just simply import the photos and wait seconds to have a high-resolution result.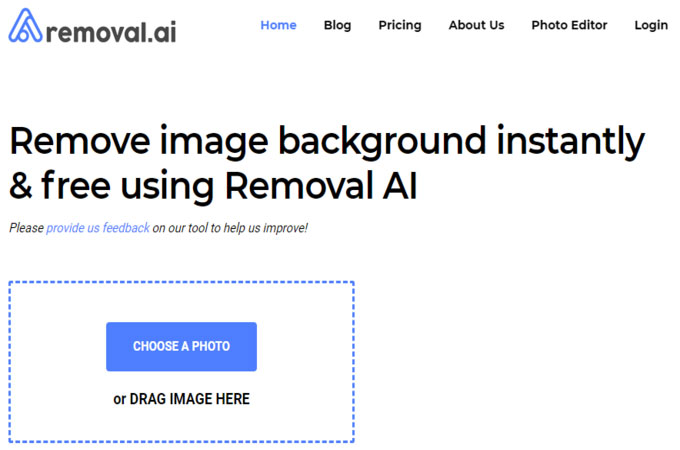 Pros:
Remove image background instantly.
Can instantly process 1000 images per hour or less.
Supports almost all photo formats.
Cons:
Sometimes results are not precise.
Desktop Software
Apowersoft Background Eraser
Another version of Apowersoft Background Eraser that you may depend on is its desktop version. With its newly upgraded feature which is to remove background in bulk processing, you can select multiple images and automatically process them in just one click. Basically, you don't need a professional to help you out with this.
Download
How to get rid of background in bulk using the Apowersoft Background Eraser desktop version.
Run the software, click "Remove person background in bulk".

Hit the plus sign icon and select all the pictures needed, click "Yes" afterward.

Wait for the photos to be processed.

Then hit the "Save All" button.
Photoshop (Desktop)
This desktop multiple image background remover will surely give you a satisfying result. Photoshop is known for its ability in photo editing, and removing background is one of its best features. With its competence to process large numbers of photos in one click, you will be saving time and effort.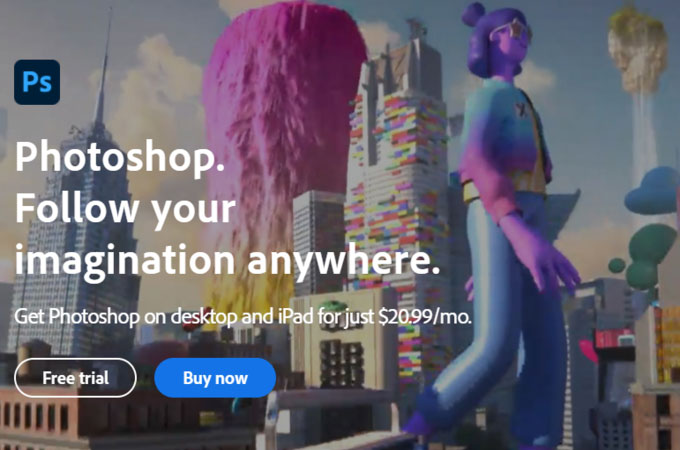 Pros:
It allows users to do bulk processing.
It has manual tools for more accurate results.
Process photos in just seconds.
Cons:
Take time to be familiar with its features.
InstantMask (Desktop)
InstantMark is an image marking tool that can remove background in bulk. It will let you get rid of the background by just using its marking tool and simultaneously upload photos in one go. Its main advantage compared to any other software with the same function is that it consist robust segmentation algorithm that can process in just seconds.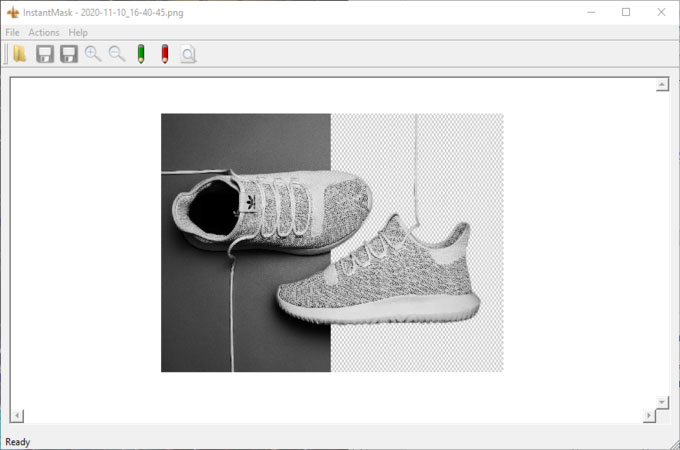 Pros:
It uses robust segmentation algorithm.
It supports large number of photos to be process.
Cons:
Purchase tool for a full access.
Conclusion
Saving time and effort to remove background from multiple images is a little bit impossible if you don't have the right tool to use. The tools listed above can process the photos efficiently, and definitely will save your time and effort, especially Apowersoft Background Eraser. If you know other tools that can process large numbers of photos in just one click, share with us in the comment section below.