Awesome tools to Make Signature Transparent Online
PicWish – 100% Free
PicWish is a fully automated background remover that uses advanced AI technology that can detect the signature or any other subject from a photo. It will surely give you clear results even from complex kinds of photos. You can directly save photos in transparent format with their original quality. Moreover, you may also crop the signature with the aspect ratio that you need. No doubt, you can 100% make signature transparent online free without any hassle.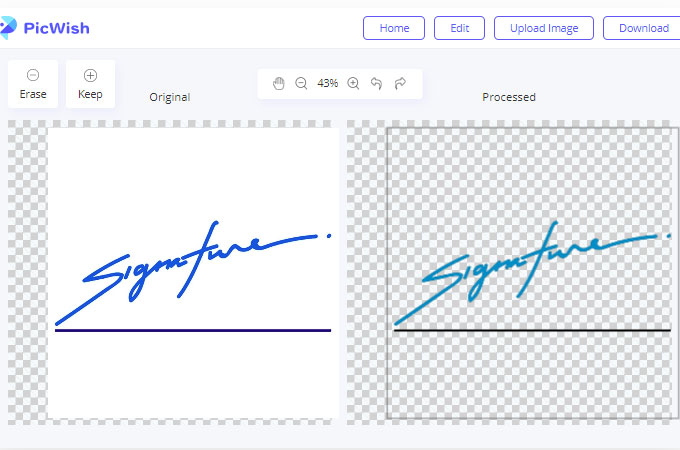 Main Features:
Recognize different subject: portrait, product, signatures, etc.
Remove background in just one click.
Save edited photos with JPG or PNG formats. .
Seamless photo background editor.
Apowersoft Online Background Eraser
One of the well-known online tools to transform your signature photo to transparent is Apowersoft Online Background Eraser. With its clever AI, this easy-to-use tool can simply remove any background from your signature or any other subject. This feature can handle any solid or complicated colors and design. Create transparent signature online free with no less than a minute.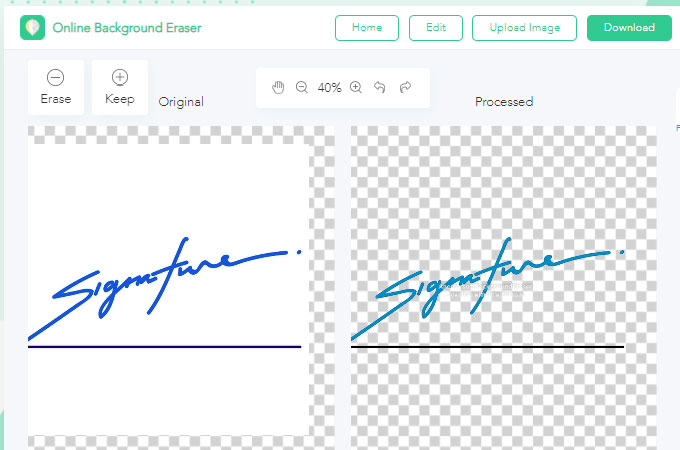 Main Features:
Deletes background automatically.
Offers manual removal tools for better results.
Accepts almost all photo formats.
Download edited photo with its original quality
ImageResizer
ImageResizer is an AI-powered online tool that can easily separate the signature from its background. What is amazing about this tool, is that you can save time and effort in making any image transparent. You just need to upload the signature image and just wait for the precise result. With no photo editing skills, you can successfully create transparent signature online alongside ImageResizer.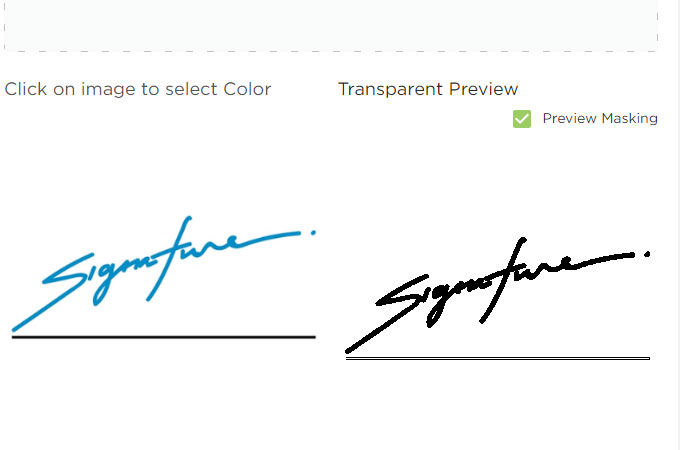 Main Features:
Uses an Artificial Intelligence technology for clear result.
Fix details perfectly
Provides HTML5 canvas to secure your uploaded photos.
Directly save edited work in high-quality resolution.
Image Online.Co
Instantly transform your signature photo to transparent with the help of Image Online.Co. This online tool can definitely show precise results by just uploading your photos. It can set the color strength to automatically detect and remove similar colors in just one go. No special skills are required in using this tool to make signature transparent online.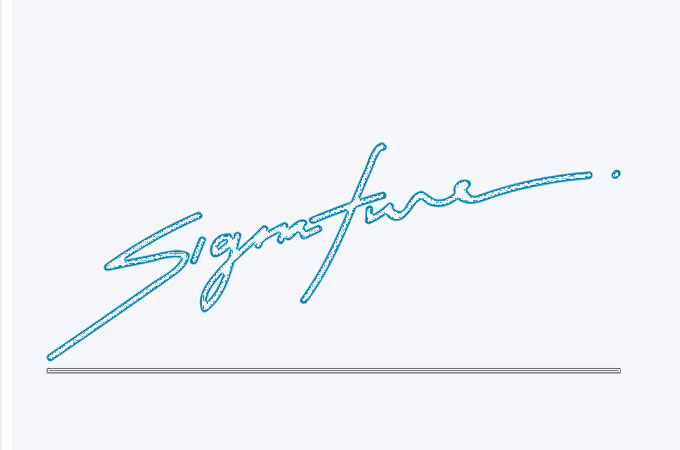 Main Features:
Can detect foreground from the background instantly.
Adjustable color strength detector.
Offers an option to increase and decrease fuzz of color.
No restriction in using the tool.
Make Image Transparent
Another online tool that can effectively eliminate the background from your signature image is Make Image Transparent. As its name implies, this tool is an automatic image background remover that works well in any image format. Alongside its erase and restore button, you can also remove unwanted pixels or parts of the photo that is not needed. Make signature transparent online free with this simple yet amazing tool.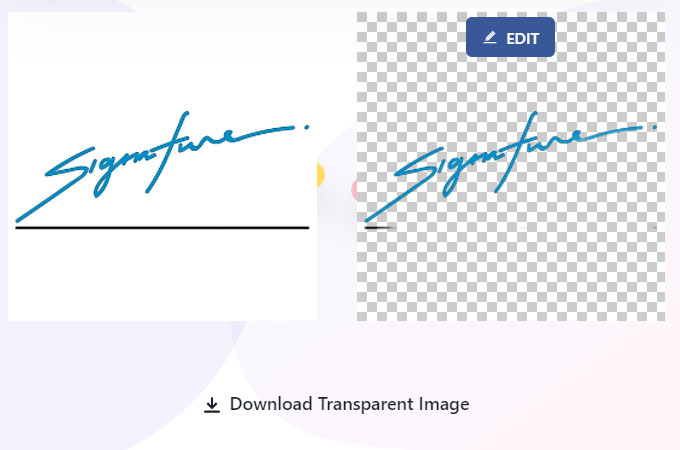 Main Features:
Get rid of the background in ust a click.
Offers erase and restore button.
Uses a refine edge tool to removers excess color bleeding.
Download transparent result in HD resolution.
Conclusion
A transparent signature is very useful today because of its versatility in the online community. You can attach it to any important documents that you need to send via the internet. The online tools above are all helpful in their own way. Among these amazing tools, PicWish and Apowersoft Online Background Eraser are the most recommended ones to create transparent signature online free. Share with us your experience in using them by writing your comments below.